Me, bare naked at the Laughlin River Run? No silly! So who was bare naked? The streets of Laughlin were bare naked!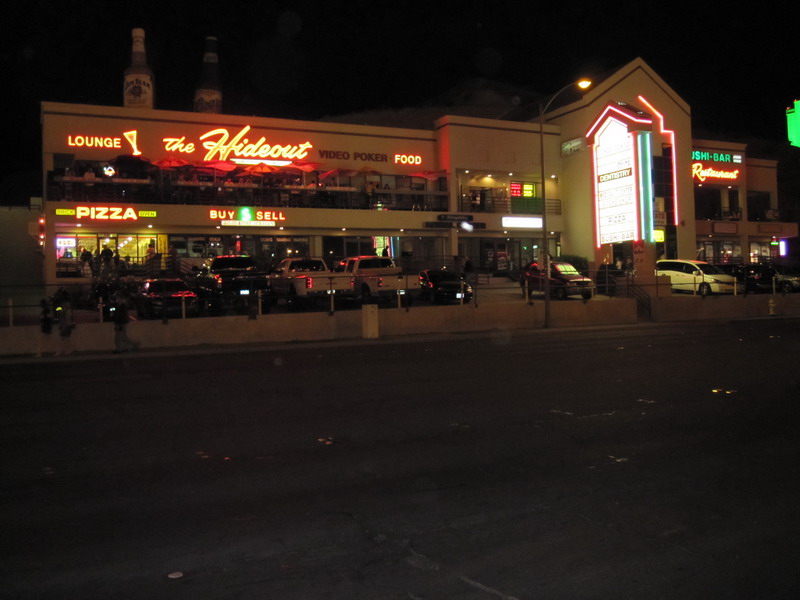 Casino Drive in Laughlin, Nevada, during the annual April bike rally used to be an event in itself. Crowds would line the sidewalks in lawn chairs to watch the bad ass machines cruise by. Boys offering Mardi Gras beads for a glimpse of girls gone wild made the sidewalks nearly impassable in recent years.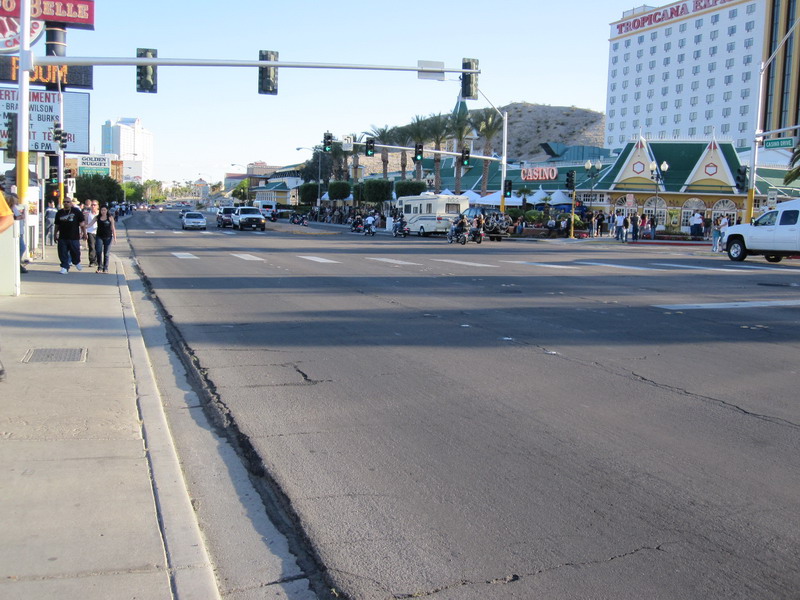 Gone are the crowds and the days of the Hells Angels ruling in front of the Flamingo Hotel and Casino. It#8217;s all now just a part of history for the 28-year-old rally. No evidence of any Mongols in the lobby of Harrahs. In fact, not even a Hamster on a yellow bike anywhere in sight. Most casinos were still enforcing a #8220;no colors#8221; code, and law enforcement was still harassing rally goers.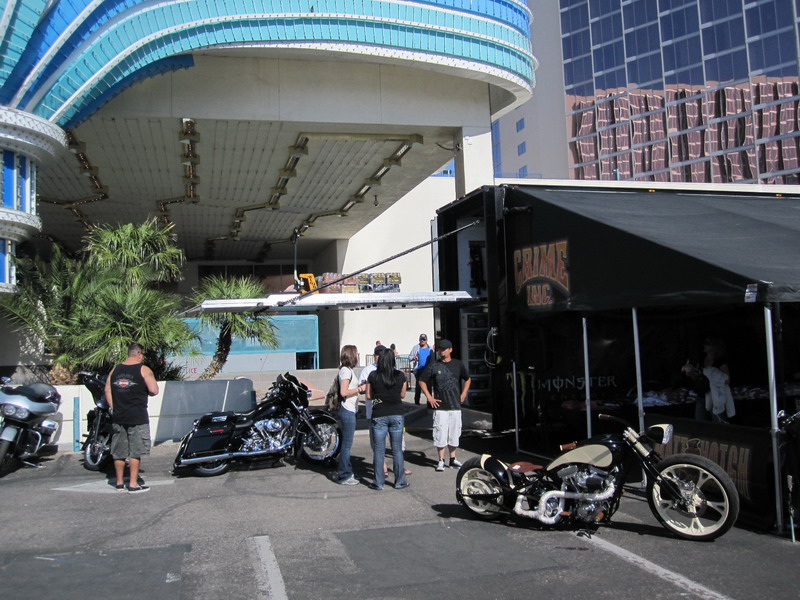 Also missing in action due to the bad economy was the buzzing vendor areas in every casino parking lot. There were less than half the amount of vendors usually present, and only a handful of bike builders displaying their creations. Matt Hotch nabbed front and center at the Aquarius, and even this top dog of the popular #8220;Biker Build Off#8221; series didn#8217;t have much traffic at his booth. His one of a kind mastery is still appreciated by onlookers, but afforded by only a few.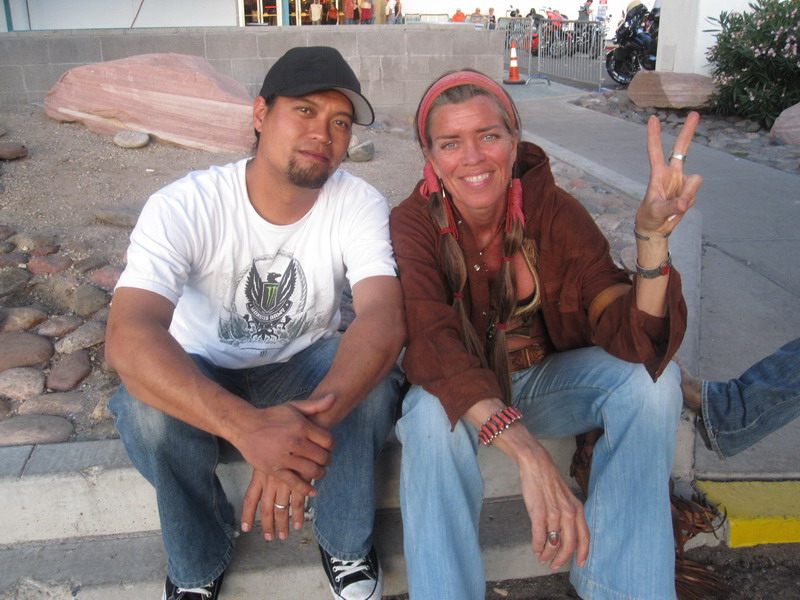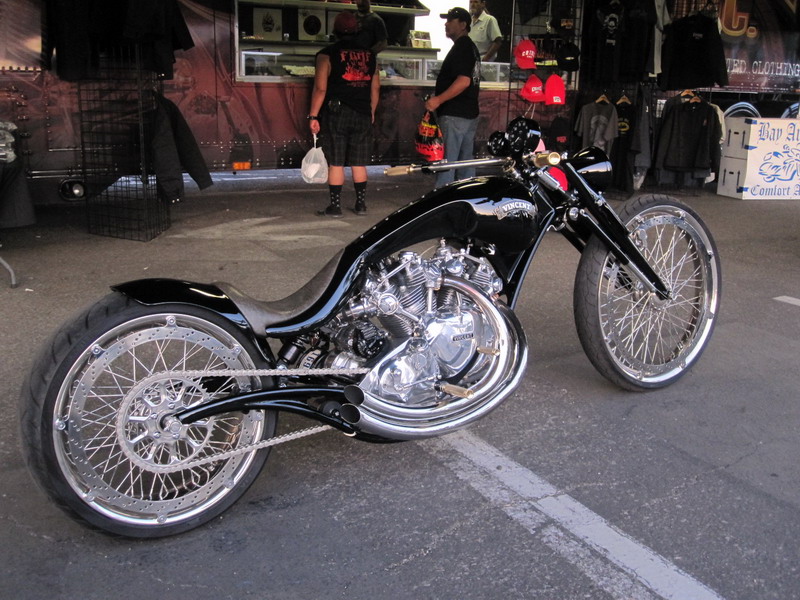 In a time when the whole country is money-challenged, you would like to think the town, the casinos, and the event promoters would offer some kind of incentive for bikers to continue attending this dwindling desert run. It didnt take me long before I found available rooms (unlike in years pas), and then the Golden Nugget Hotel and Casino stuck us for a three-night minimum at $500. And upon arriving, secure VIP parking was another $50 per bike. Most of the buffets in town were charging $20 to $25, and what is most ridiculous about all of that is that the day after we all leave, you can have that same room for $25 a night.
None the less, my boyfriend, Mark Jordana, and I set out on Thursday from Los Angeles despite the forecast of rain. Our three-night minimum was non-refundable and we were determined to make the best of every minute of it. We endured have a cold, wet, windy ride, but arrived in time to get settled in and warm up in the Jacuzzi, pig out on a prime rib buffet, and walk the quiet lots.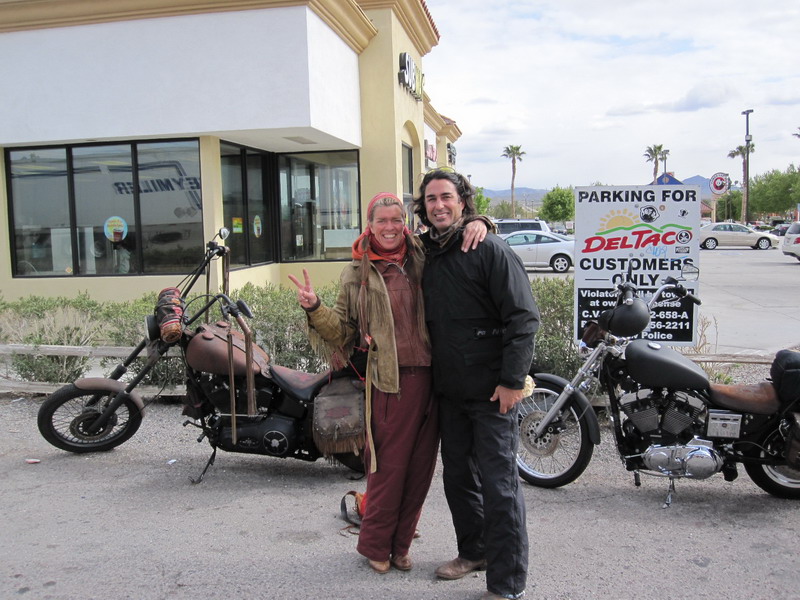 We caught the last set of #8220;Aeromyth#8221; who were the house band in the Golden Nugget parking lot, and ended up staying through their last song. The lead singer was almost a dead ringer for my favorite luscious lipped rock star! He had his same highly energetic and flamboyant style. His comedic wit and flashy wardrobe changes kept the crowd entertained for three shows a night all three nights, and we went back every night to watch him.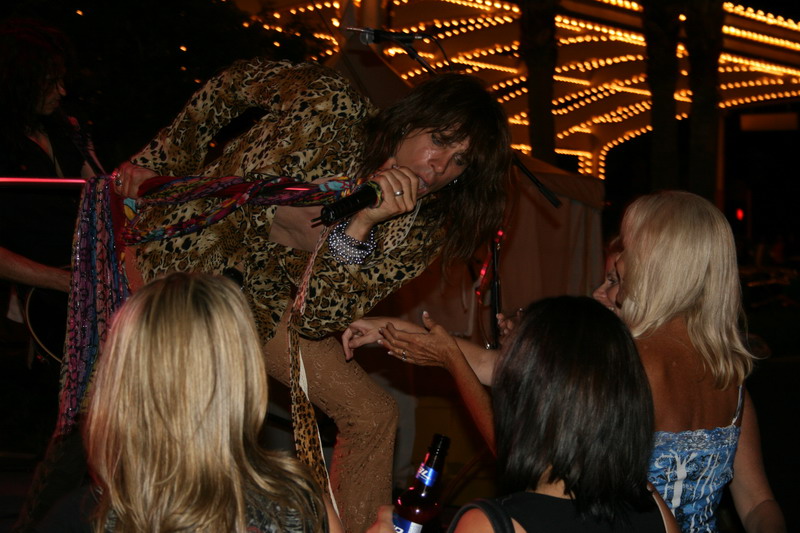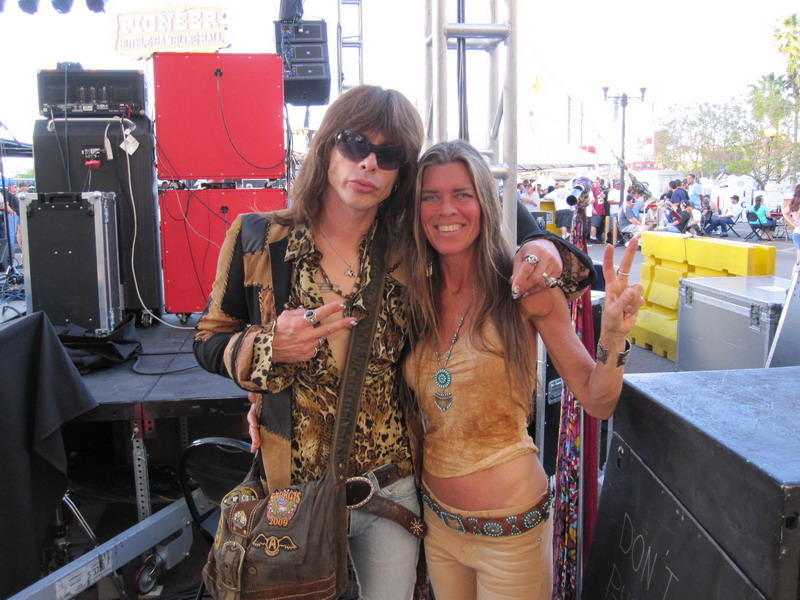 Other bands in town included Cheap Trick and Three Dog Night. Back in the 70s I was a huge fan of Three Dog Night and thought that seeing the band might be a great blast from the past to enjoy. But I shopped my boyfriend until he dropped. We hit nearly every vendor on the strip and by the end of the day, he had done enough walking for one day.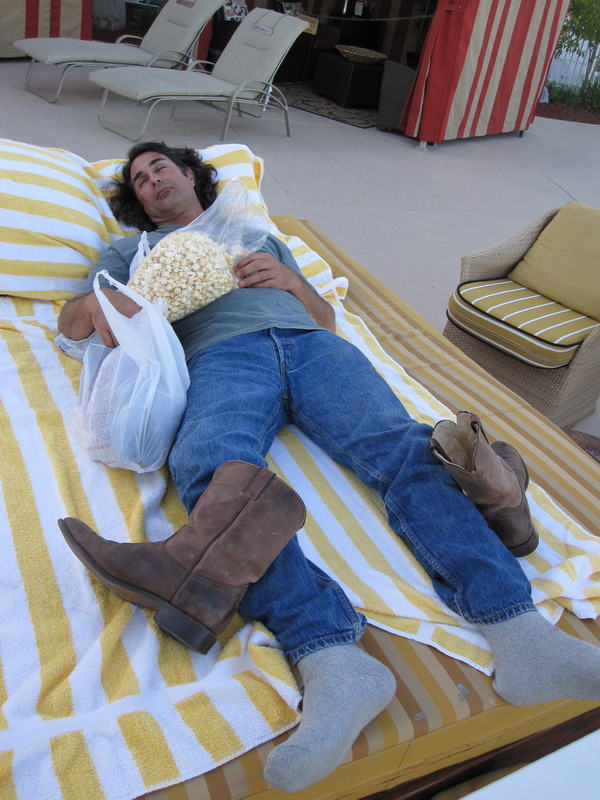 The Golden Nugget added beds, couches and lounge chairs around its pool and Jacuzzi area overlooking the riverfront. The hotel was so empty we had the place practically to ourselves. So we watched the sun go down and I listened to songs by Three Dog Night on YouTube. We jammed to #8220;Just an Old Fashioned Love Song,#8221; and #8220;Black and White#8221; in comfort and style!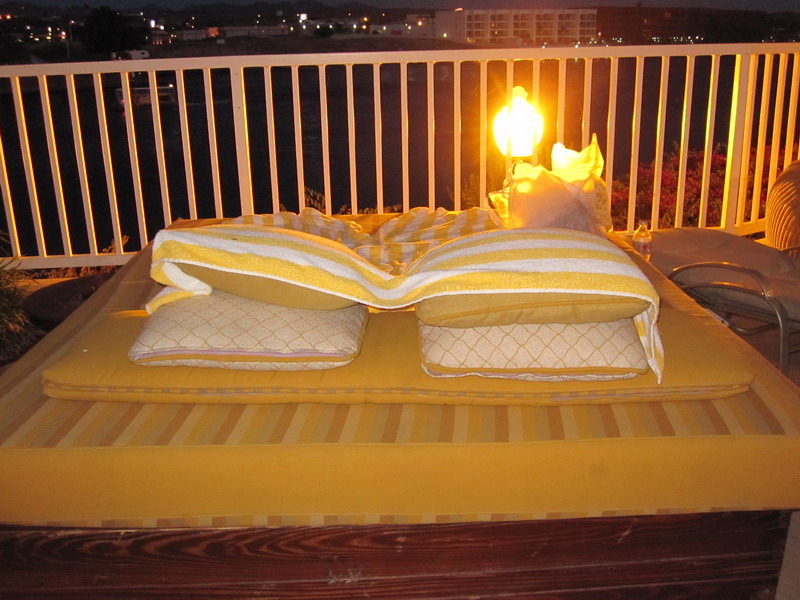 As I listened to the great lyrics of that song, I got to thinking about the observations I made walking around all day. There were a lot of women riders on the scene, and many of them introduced themselves to me and told me they enjoyed reading my column. There were a lot of families walking with their children. There were a lot of black riders, and a tall, handsome black man told me he also read my writings. Christian Motorcyclists far outnumbered any other kind of organized club riders in attendance.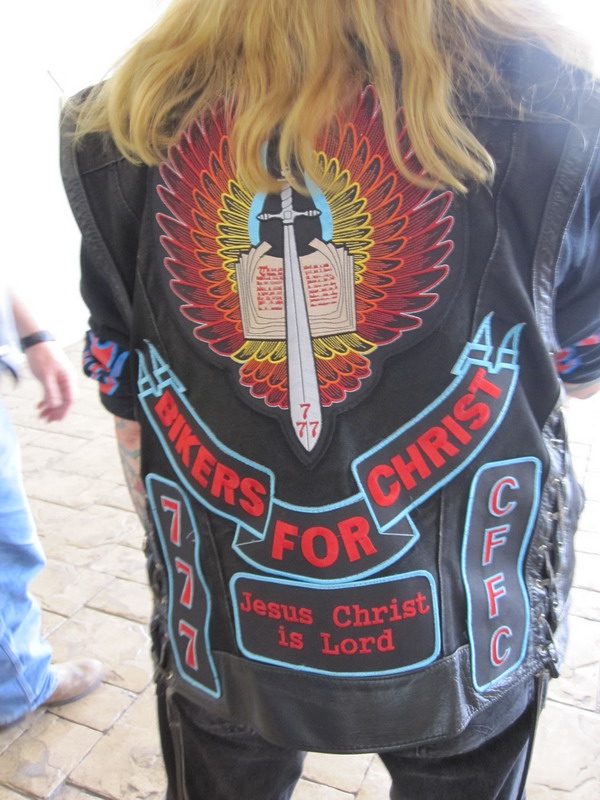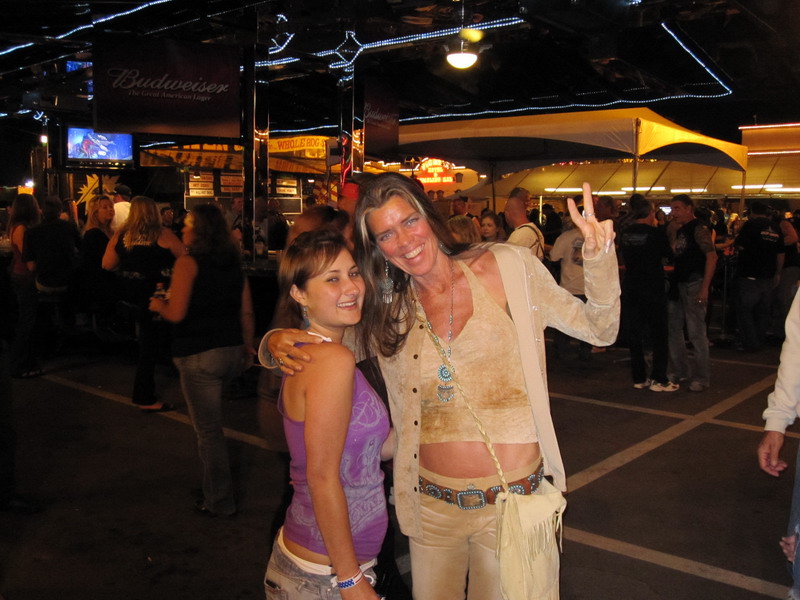 Another observation I made was that many of the new T-shirt designs at a lot of the vendors had a cross as their logo. Between the Christian riding clubs and these shirts being sold and worn on the streets, it was an interesting overriding message at a motorcycle rally.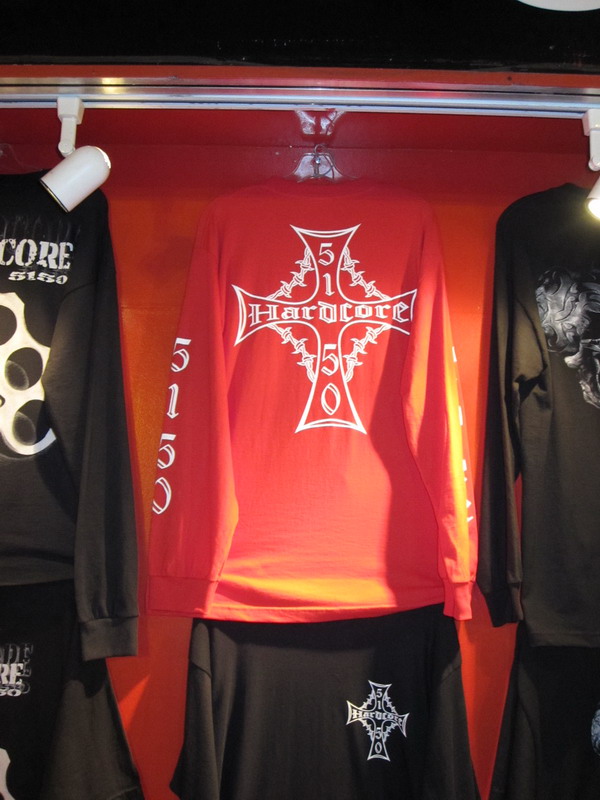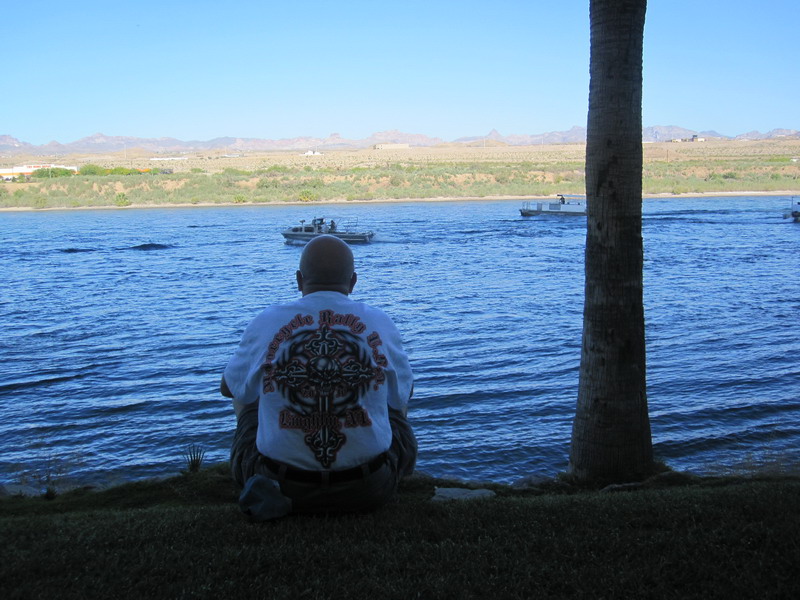 After riding through the rain and cold on Thursday, it was warm welcome to have the rest of the weekend perfectly cloudless and 80 degrees. We enjoyed basking by the pool, taking river boat rides, and riding without helmets to the ghost town of Oatman, where we hooked up with my long time riding pal Gevin Fax. We walked the streets of the old mining town and re-read the history of some of the old buildings, some of which are believed to be haunted by friendly ghosts. Times have been tough on all of us, so Gevin and I tried to get in good with the local working girls in case we need jobs soon!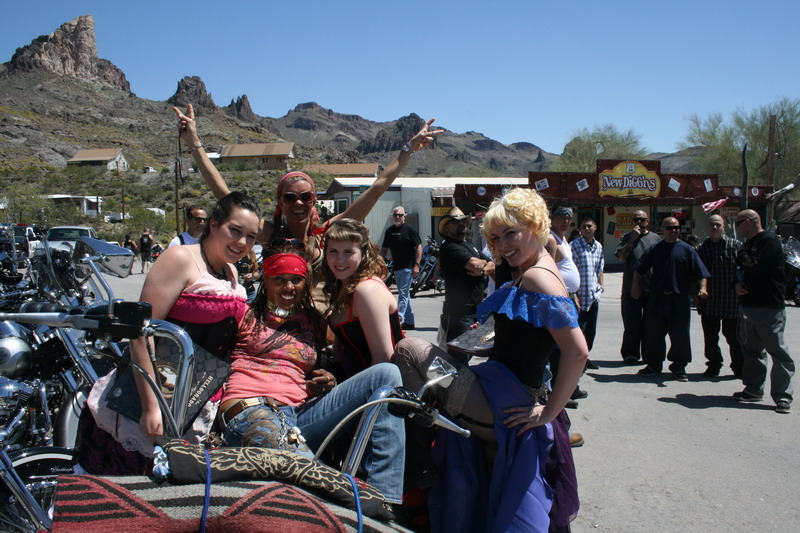 I fed the resident donkeys bags of carrots, as I do every year. An attractive local shop employee educated me about the 17 donkeys that roam wild through the streets of Oatman just waiting for the tourists to arrive and feed them their favorite treats. She told me I was feeding a very pregnant #8220;April,#8221; and that all of the donkeys in the pack were either pregnant females, or youngsters, and she knew them all by name. There is only one male in a pack, and if something happens to him, new males will come down from the hills to fight for possession of the herd. Not too long ago the male was killed by a car on the road, and the town watched as the new males aggressively fought for the open position. Now don#8217;t all you boys just wish you were a donkey?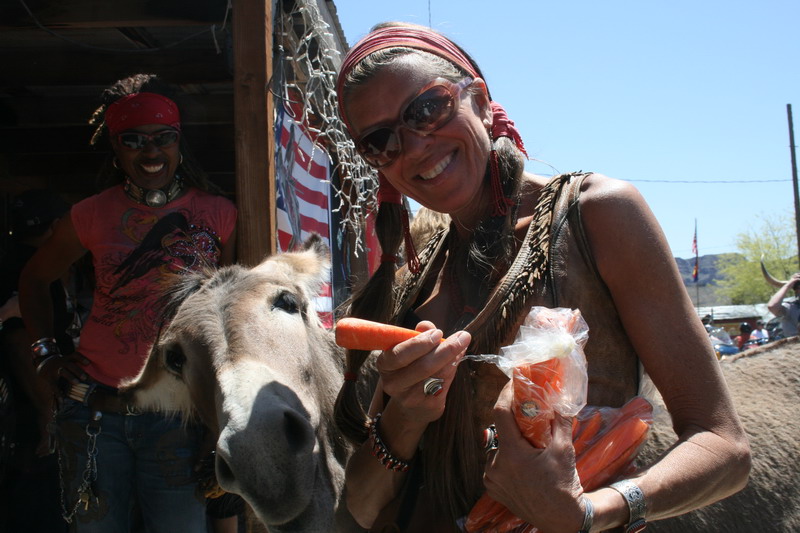 We rode out the backside of Oatman and looped around on scenic Route 66 through Kingman, stopping at vistas and trading posts.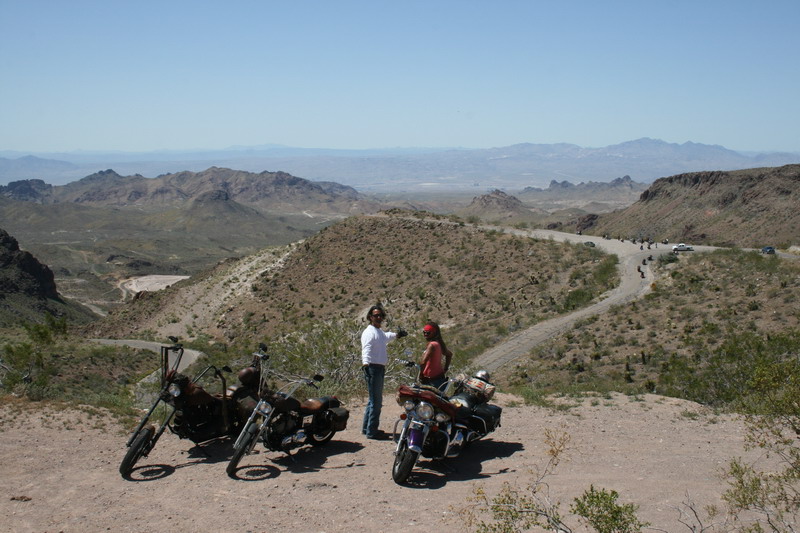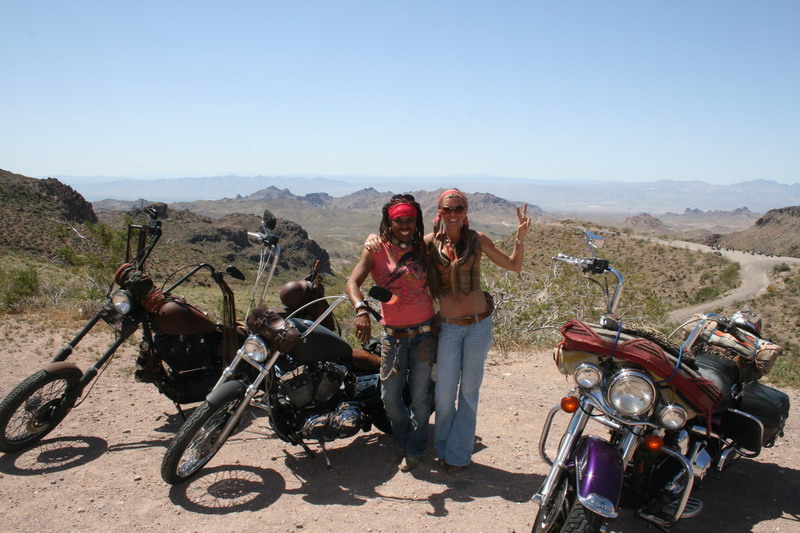 We spent our last night in front of the Pioneer Hotel where an old carnival style of entertainment was proving to be quite popular. In all four corners of the lot you could find something to laugh at and be amazed by. In corner one there was the Wall of Death, featuring the American Hellriders doing their daredevil stunts. In corner two was a mechanical bull where we watched moms, dads, kids, and sexy girls all taking their turns trying to master the art of bull riding.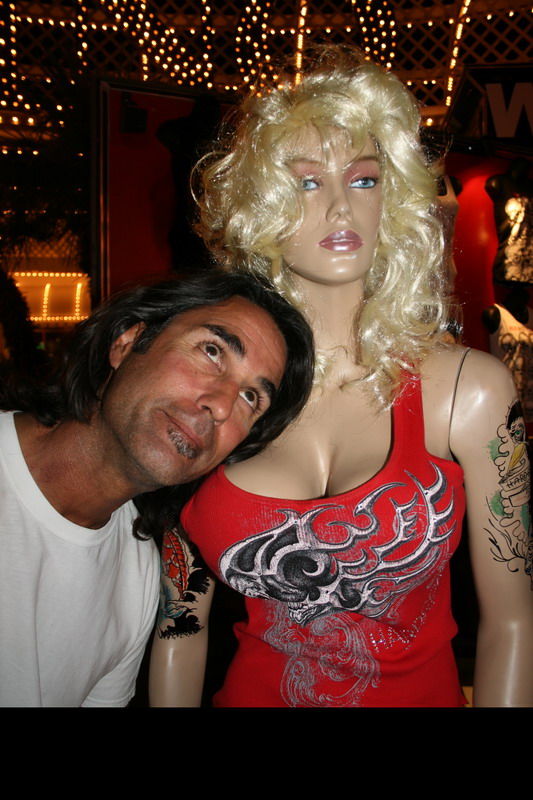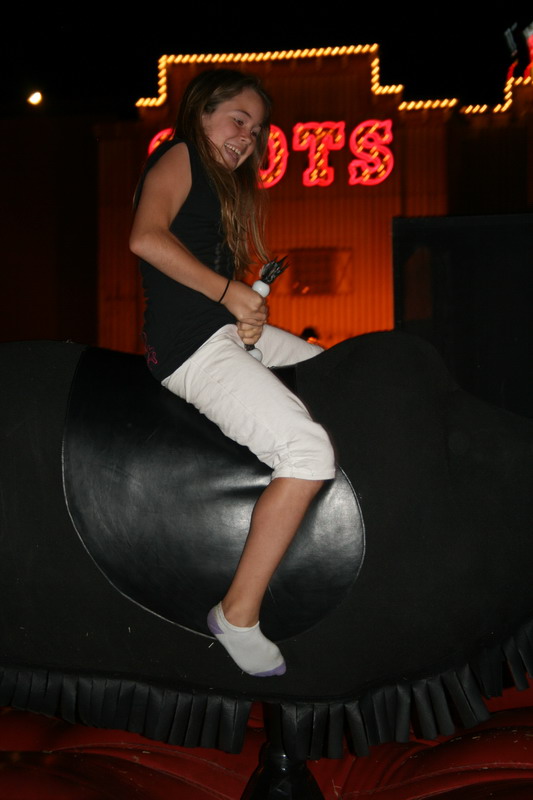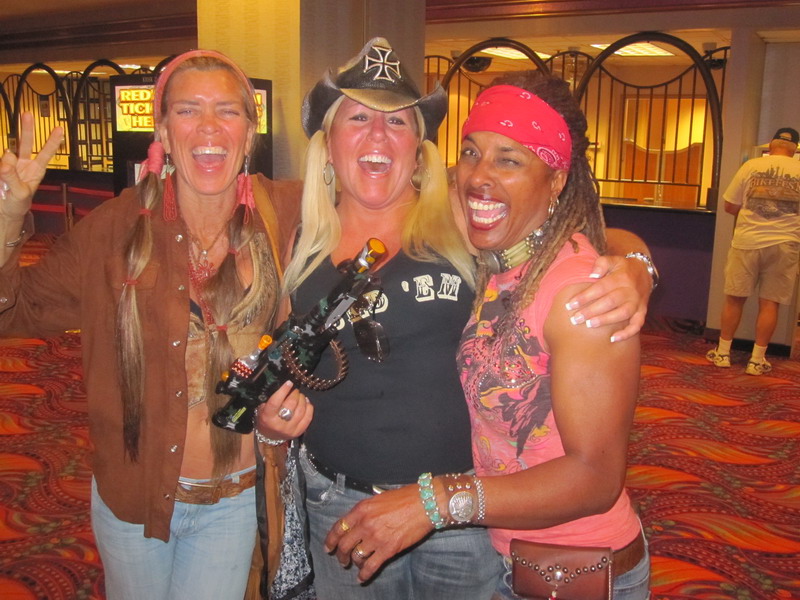 In corner three was a Van Halen Tribute Band called #8220;ULT-imate,#8221; complete with bad wigs and 80s tight stretchy pants. And in corner four was Ses Carny and Professor Chumley, two evil clowns that horrify you with their own self inflicted torture. In my head I was thinking, why would anybody watch this, as I was standing there watching it! And they get you chanting, #8220;Who kicks ass? Evil clowns kick ass!#8221; And as the words are leaving my own lips, I am laughing at how idiotic it is. But none the less, we stayed and watched him eat fire, electrocute himself, push a foot-long fat needle through one cheek and out the other, and then through his own forearm, in one side, and out the other. And if you can make it through the entire show with your fried food still in your stomach, you can actually show your appreciation by stapling dollar bills to Chumley#8217;s stomach. Or, $20 dollar bills and up can be stapled to his forehead!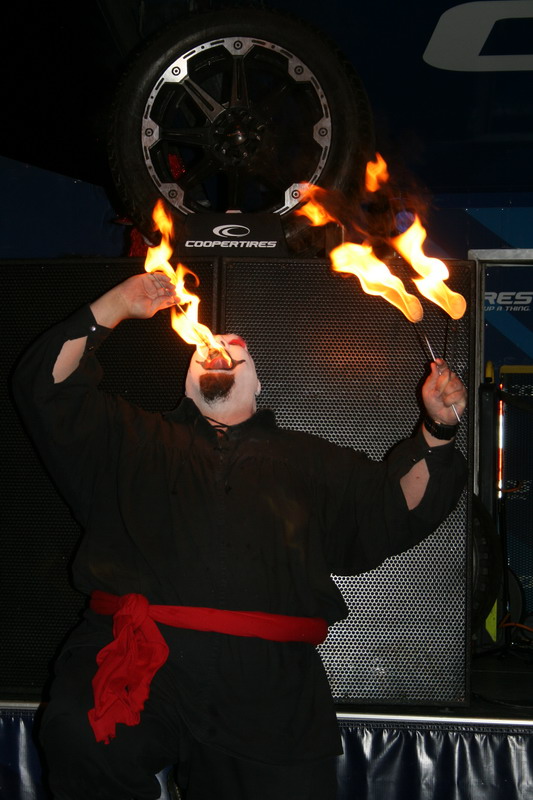 After all of that silliness, as we were walking back to our hotel I was shaking my head reminiscing on the Laughlin memories gone by. The event has endured many changes over the years but I wonder where the future of events like this will go. Aeromyth was just finishing its last set of the night so we stopped and listened to "Dream Weaver" one last time. And then the base player busted out a perfect solo version of "Star Spangled Banner." I looked around at the tired, partied out old biker crowd still standing, yet they roared to life when the singer sang got to the line, "For the land of the free, and the home of the brave."
The scene was a most appropriate ending to a quiet, but satisfying rally weekend. I still love being in the company of my fellow bikers who are proud to be Americans and who, above all, cherish their freedom and believe in our right to preserve it. Mark and I rode home in the California sunshine with a big smile on our face and warmth in our heart.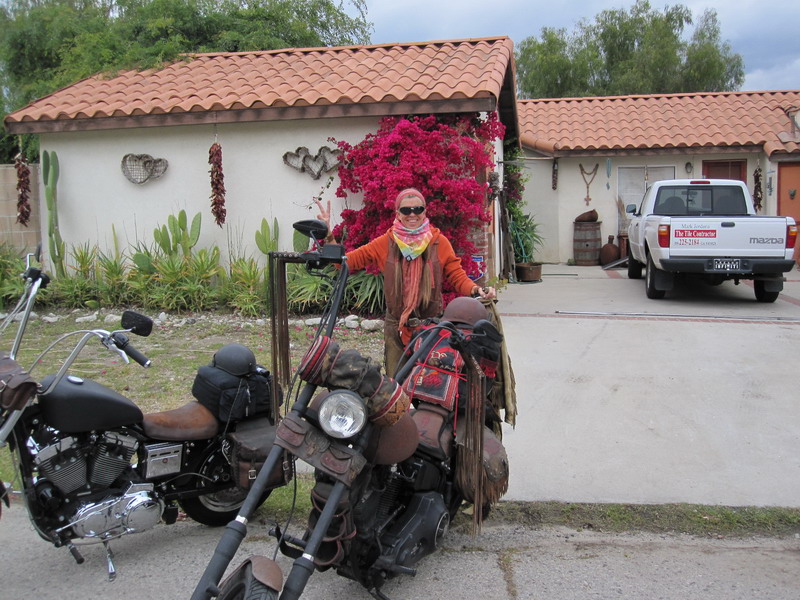 For more on Betsy, visit her Web site at BetsyHuelskamp.com