ATWYLD Barricade 2.0 Replaces Traditional Chest Protector
There is a shift underway in the off-road riding world away from the hard plastic football-style exo-chest protectors to under-jersey soft armor. A longtime fan of Acerbis women's chest protectors, I'm taking a leap and giving this new trend a try and finding some great options. But it is virtually impossible to find a women's fit option in shirt-armor that includes chest protection. Flat-chested women can often fit into men's or children's options. But larger-chested ladies are out of luck.
While there are options for women's fit armored shirts with no chest protection, the Barricade 2.0 armored shirt from ATWYLD is the first I've found that includes substantial chest protection I feel comfortable wearing for on and off-road riding.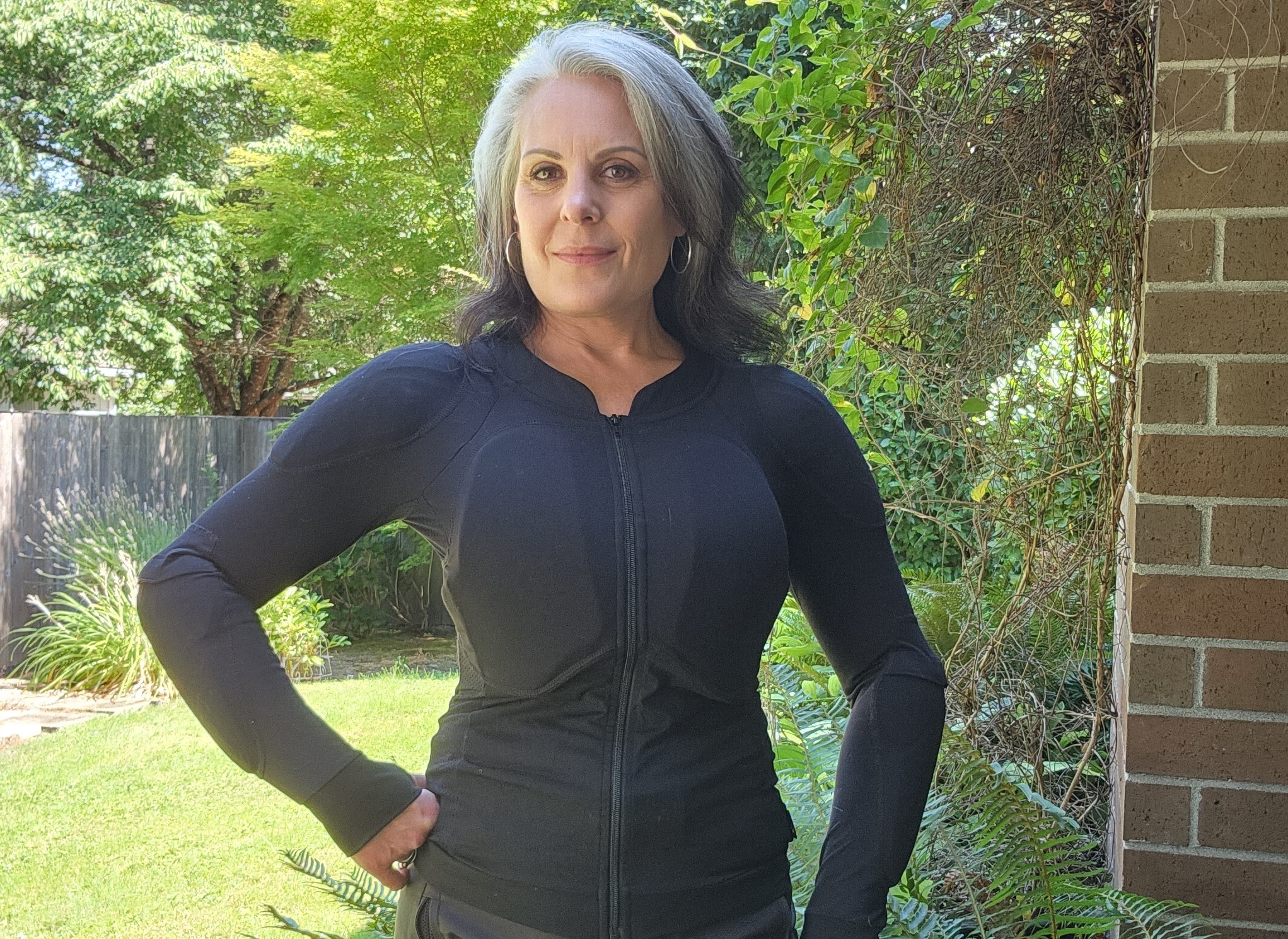 Stumbling upon ATWYLD's Barricade 2.0 armored shirt, it features a female fit and armor in all the right places. The moisture-wicking stretchy garment uses a YKK nylon coil zipper up the front enabling very easy on and off. It can also be utilized as a stand alone shirt for off-road use or worn under a jersey. The designers at ATWYLD understand that women want top level protection in a comfortable and stylish package, and that is what this armored shirt offers.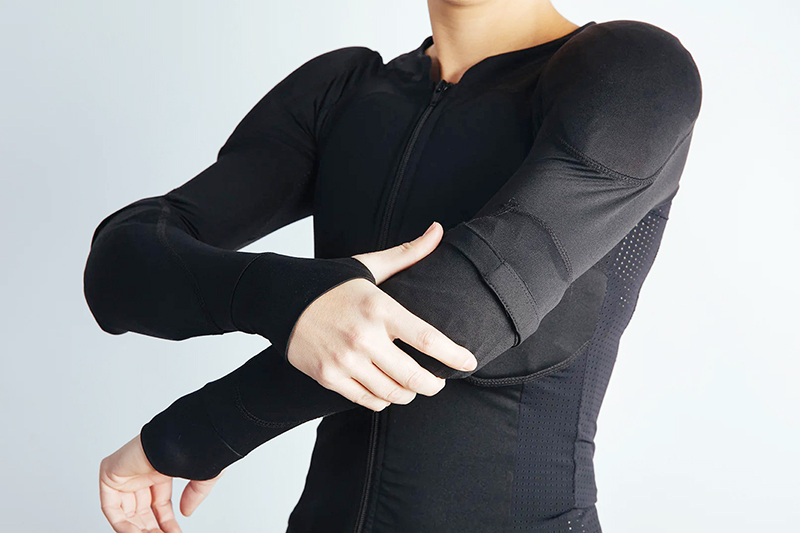 The ATWYLD Barricade 2.0 armored shirt is offered in sizes S to XXL and form-fitted for the female anatomy. Soft, ergonomic armor is non-intrusive. Not being accustomed to ATWYLD sizing, I opted for a large (12), but think a medium might provide a better fit with less movement of the chest armor. (ATWYLD does specify that it should fit 'skin tight.') The stretch fabric is thick enough to work as a standalone garment, but don't worry, it isn't too hot. ATWYLD has employed moisture wicking jersey material with strategically-placed perforated panels in the underarm and waist areas as well as in the armor pockets for breathability.
Versatile For All Riding Styles
I love the easy-on, easy-off function of the Barricade 2.0 shirt combined with the quality soft armor with pockets in the right places. It is important to follow ATWYLD's advice to get the 'skin tight' fit. I went up a size and some of the armor shifts during use. (I am 5 feet 4 inches and wear size 6 shirt and went with a size large.) The shirt is very stretchy so you don't need to worry about getting it too small. In this instance, the smaller size will provide better function without discomfort. The Barricade 2.0 also includes thumb holes which also helps hold the garment in place.
My original intent for this armored shirt was for off-road riding as an upgrade to the hard plastic exo-skeleton dirt riders and motocrossers sometimes wear. As I have been getting into Adventure (ADV) riding over the years, I've invested in high-quality ADV gear and been concerned about the lack of chest protection included for off road riding. The Barricade 2.0 shirt provides an excellent addition. You can either remove all of the armor in your ADV suit and just use the Barricade shirt underneath, or you can remove the elbow, shoulder, and back protection from the Barricade shirt and wear it under the ADV jacket for the added chest protection. These methods work well for street riding as well.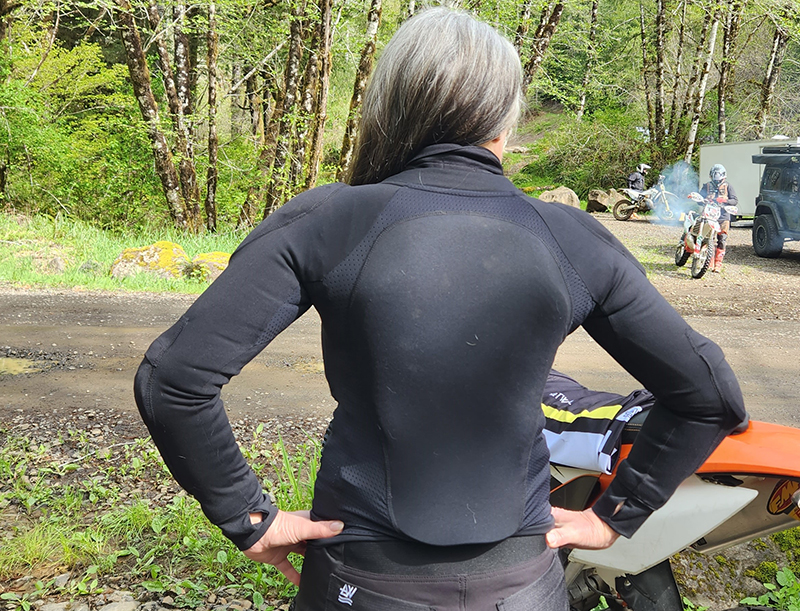 The Barricade shirt's back protector is so long it protrudes awkwardly when I try to tuck my jersey in. Most off road riders who wear the ATWYLD armored shirt ride with their jerseys untucked. For street riding, this isn't a problem. In fact, the longer back protector provides maximum protection.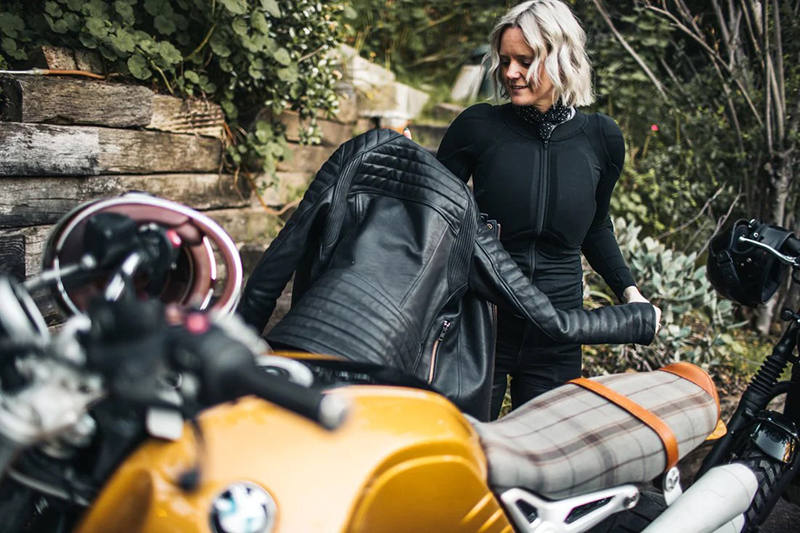 Many of us like to wear our street jackets out on the town, but removing the armor and replacing it for the ride can be a drag. The Barricade 2.0 shirt provides an easy solution for this dilemma—just remove the armor from your jacket and wear the shirt under your armorless jacket while riding. When you get to the destination, shed the shirt and just wear the jacket.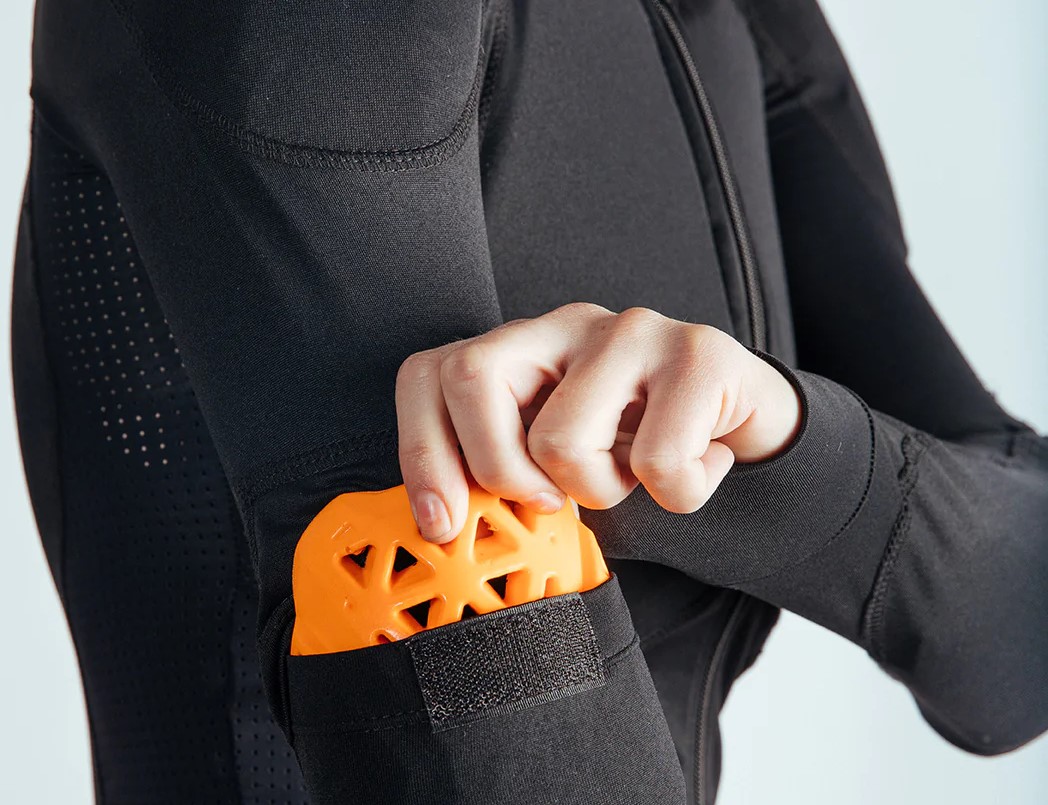 I highly recommend the ATWYLD Barricade armored shirt for anyone looking for under-jacket protection, particularly for jackets that don't include chest protection. This garment can be utilized for any motorcycle application from street to ADV to enduro riding. It is versatile, comfortable, highly protective and easy to clean and maintain. The $149.99 makes it competitive with other hard and soft armor options on the market, and it is one of a very few that offers a women-specific fit.