The inaugural American Thunder Music Festival, a benefit concert for the Bob Woodruff Foundation, made history at the Sturgis Motorcycle Rally when Jeff Bridges hosted and performed along with Stevie Nicks and John Fogerty. The Aug. 13 show was the first major benefit concert in the 71-year history of the rally. Nicks performed in the midst of a tornado warning and a howling, thundering windstorm.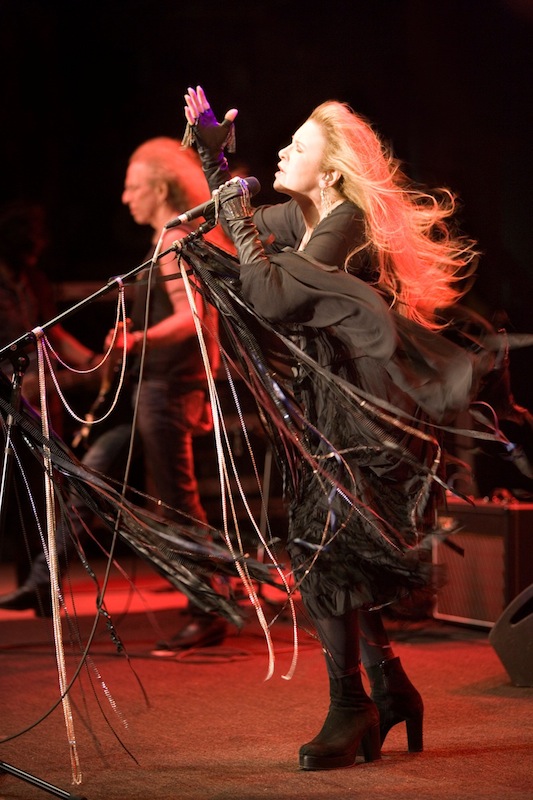 American Thunder will be broadcast internationally to more than one million active-duty service members of the U.S. military in more than 175 countries and U.S. territories, as well as on U.S. Navy ships around the world.
ABC newsman Bob Woodruff, founder of the Bob Woodruff Foundation, welcomed crowds at the Thursday night concert, saying, "Were so honored to play a role in helping to salute the men and women who serve, who sacrifice, and their families who support them. I know there are thousands of vets in the audience tonight, and I want to take this opportunity to thank all of you for your service."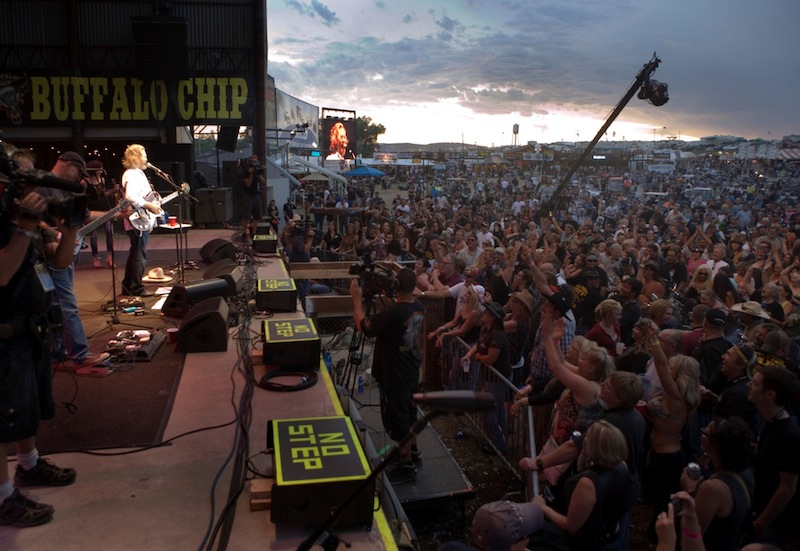 Jeff Bridges#8217;s opening remarks came just before his strong 60-minute performance, which included tunes from his newly released self-titled album. Rock and Roll Hall of Fame inductee Stevie Nicks performed some of her classics along with a haunting version of "Soldiers Angel," which she told the audience was inspired by her many trips over the years to Walter Reed Hospital to visit wounded soldiers.
Nicks#8217;s performance could not have been more dramatic. American Thunder creator David Clark said, "Our giant 40-foot-by-60-foot backdrop was ripped from the rigging and went sailing through the back of the stage like a leaf in the wind. I was on the verge of pulling the plug. At that point, I looked at a determined Stevie Nicks as she braced herself against the wind with hair flying and those famous streamers from her microphone violently flying as she launched into her song about the need to care for the countrys wounded warriors. The packed crowd watched with me in amazement as Stevie continued to perform. Its no exaggeration to say that this was the most emotional moment Ive ever witnessed at a show."
After the wind suddenly died down, Bridges introduced Fogerty, saying, "Johns music is part of the very fabric of America. I used to think he wrote the soundtrack to the Vietnam War."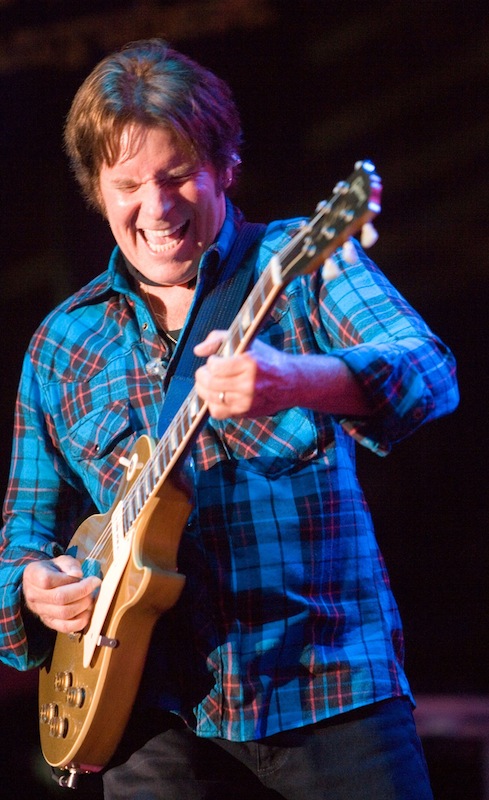 The evening also included taped messages of support for the Bob Woodruff Foundation from President Barack Obama, former President George H.W. Bush and First Lady Michelle Obama. The Bob Woodruff Foundation invests in programs that connect troops to the services they need, including education, physical rehabilitation and counseling, employment and financial assistance, and help with larger issues like homelessness and suicide.
To learn more about the foundation, visit ReMIND.org.