Custom motorcycle manufacturer American IronHorse will step into the limelight of the Travel Channels "Made in America" show airing on Tuesday, April 18 at 9 p.m. (EST). Hosted by the former "Cheers" television actor John Ratzenberger, the show takes viewers behind the scenes at American IronHorse's 224,000-square-foot factory in Fort Worth.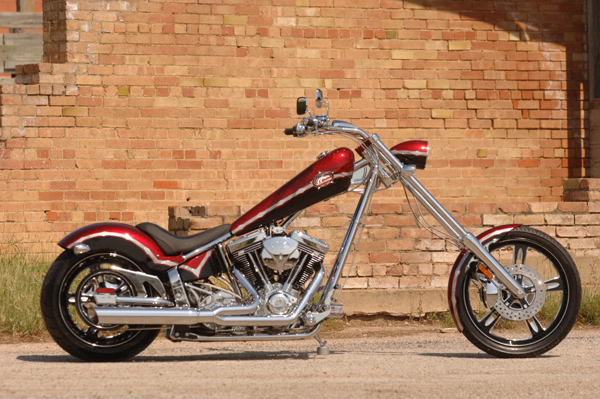 The American IronHorse special is helping to kick off season three of the shows ongoing adventure to celebrate the people, places and products that are uniquely American. "American IronHorse is honored to have the opportunity to appear on this ground breaking national television show," said Wil Garland, CEO of American IronHorse. "Were grateful to John Ratzenberger for selecting American IronHorse and we salute his work of showcasing our country's finest manufacturing sites."
The "Made in America" production staff spent time in January shooting at the factory and conducting interviews with key executives and other employees. The upcoming feature on American IronHorse will highlight the company's journey from its humble beginnings to becoming one of the hottest bike manufacturers in the nation. For more information on "Made in Americas" schedule, companies profiled and host / executive producer John Ratzenberger, go to www.travel.discovery.com.To learn more about American Ironhorse, visit www.americanironhorse.