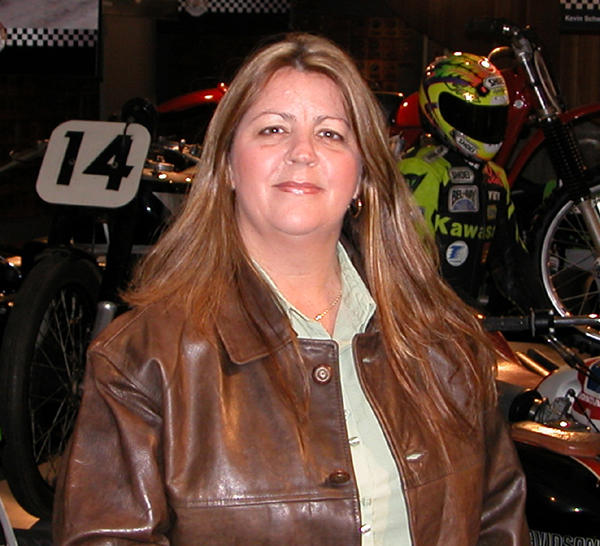 American Motorcyclist Association (AMA) staff member Sue Mason has been elected as a Vice President of the Commission Femmes et Motocyclisme (CFM, or Commission for Women in Motorcycling) of the Federation Internationale de Motocyclisme (FIM), the international governing body for motorcycle sport and touring.
Mason, an avid motorcyclist and the AMAs FIM Coordinator, was elected during the 2006 FIM Congress, held earlier this month in Salvador de Bahia, Brazil. A member of the AMA staff since 1999, Mason previously served in the Associations Membership Services, AMA Road Riding, and AMA Sports departments.
The purpose of the CFM, which held its first official meeting in Brazil, is "To create equal opportunities and treatment for all women involved in all aspects of activities related to motorcycling." The commission is led by Beaulah Schoeman, managing director of Motorsports South Africa and president of the African Motorcycle Union, one of six FIM continental unions.
"Im thrilled to have this opportunity to represent the AMA, the American motorcycling community, and the unique perspective of women on this important commission," said Mason. "The work that the AMA does at the international level, and our contribution to the process, will help shape the future of womens role in motorcycling worldwide."
The AMA is the sole U.S affiliate of the Geneva-based FIM, which comprises more than 90 national organizations, called federations, from countries around the world. The FIM establishes and enforces rules for international motorcycle competition, and monitors motorcycling legislation and lobbying for riders rights. The FIM also is involved with international touring, facilitates international travel, and vintage motorcycling.
Several other members of the AMA staff also serve on various FIM commissions. Through its affiliation with the FIM, the AMA licenses its riders to compete in international events and coordinates world-championship competition held in the United States.
Earlier this year, the FIM was the title sponsor of the AMA/FIM International Women amp; Motorcycling Conference presented by Harley-Davidson amp; Buell, hosted by the AMA in Athens, Georgia.