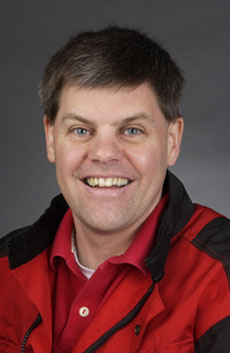 AMA President Rob Dingman is the new Chief Executive Officer of the The American Motorcyclist Association effective today replacing Patti DiPietro who has served as CEO since January 2006.
"This appointment completes the transition in AMA leadership that was begun a year ago," said Dal Smilie, chairman of the AMA Board of Directors. "That process included a lengthy search period resulting in the hiring of Rob Dingman as President last December. Since then, Patti DiPietro and Rob have been working together to ensure a smooth transition of leadership. With the appointment of Rob as the AMAs President and CEO, that transition is now complete."
DiPietro began her career in the AMA mailroom in 1976, and progressed steadily while continuing her education, becoming an Accounting Clerk, Vice President of Finance and Operations and, finally, Chief Financial Officer of the Association before taking over as CEO last year. To read a profile of DiPietro, click on the Leaders Profile link on WomenRidersNow.com.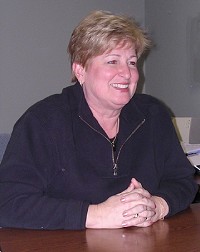 "There is no way we can adequately thank Patti for her decades of service to the AMA, and in particular, for the leadership she has shown during this transitional time," said Smilie. "We are confident that, on her watch, we have established a strong new direction for the AMA and we have brought in the right person to continue that leadership."
"This completes a planned transition for the Association," said DiPietro. "Since Rob was brought onto the staff late last year, we have been working toward this moment. That transitional process has gone smoothly and effectively, allowing us to complete the process now."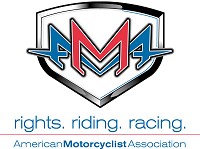 Dingman served as the AMAs Washington Representative in the 1990s before returning to his native New York to serve as Assistant Commissioner for Transportation Safety in the states Department of Motor Vehicles. He has extensive experience in the motorcycle field, having worked at the Motorcycle Industry Council prior to his first tenure with the AMA. He gained even more experience in highway safety issues as the Chief Administrator of the Governors Traffic Safety Committee in New York.
"I want to thank Patti, Dal and the entire AMA Board for the confidence they have shown in me," said Dingman. "The AMA has been an incredibly important part of motorcycling in America for 83 years, and with membership now at a record 280,000, the Association is the strongest it has been in that long history. I look forward to building on the work of so many others in taking the AMA into the future."