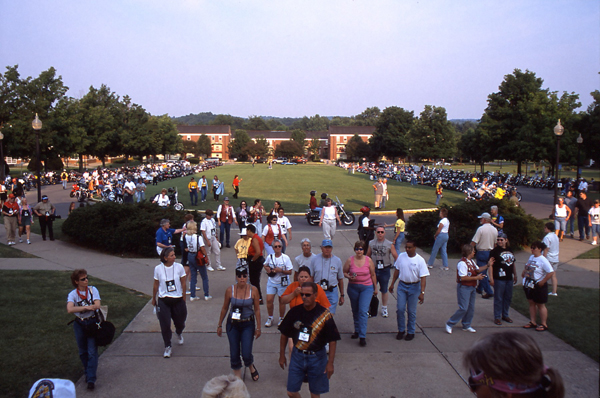 From June 30 to July 3, 2006, thousands of women will gather in Athens, Georgia, for the AMA/FIM International Women amp; Motorcycling Conference. All the major motorcycle manufacturers have signed on as a sponsor BMW, Kawasaki, Honda, Yamaha, and Suzuki with Harley-Davidson and Buell signing on as presenting sponsors.
As with past conferences, a highlight of the event is the seminar and panel presentations. Here is a list of topics for this years conference:
Dont Primp, Get Prepped: how to prepare for a road trip
The World On Our Own: women who have motorcycled the world
Go the Distance: panel discussion about endurance riding
Off Road 101: an introduction to off-road riding
I Will Survive: how to handle yourself and remain safe in threatening situations
On the Gas-International Women in Competition: women who race
Inspire Me: women whove made a career in motorcycling
Chop Til You Drop: a custom motorcycle shop owner explains how she got started
The Tech is in the Male: motorcycle technical know-how taught by a guy
Dont Make a Scene: what to do at the scene of a motorcycle accident
We Fought The Law-International Legislative Issues: whats threatening motorcycling riding? Presented by those who help maintain our right to ride free.
Join The Club: how to start a motorcycle club
Fast Women: presented by FIM representatives, learn about the research being conducted regarding women and motorcycle competition
What else is going on at the conference?
Destination Rides: riders from all over the country can join up with others heading to the conference in select cities: Milwaukee, New York City, Los Angeles, Seattle, and Ocala, Florida.
Opening Ceremonies: being held the morning of June 30, this kicks off the conference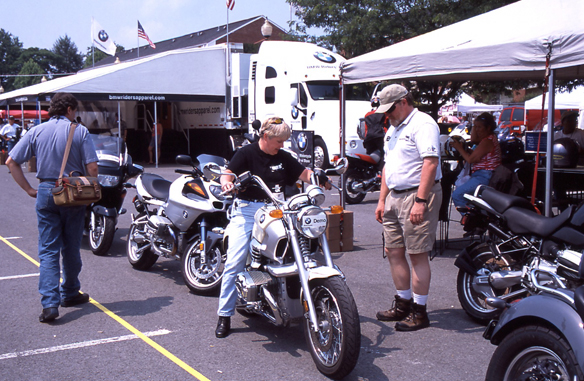 Demo rides: BMW, Kawasaki, Honda, Yamaha, and Suzuki will have demo bikes on hand for licensed riders to try out
Vendors: displays with products of interest to women. This will be set up in a big air-conditioned area at the conference headquarters.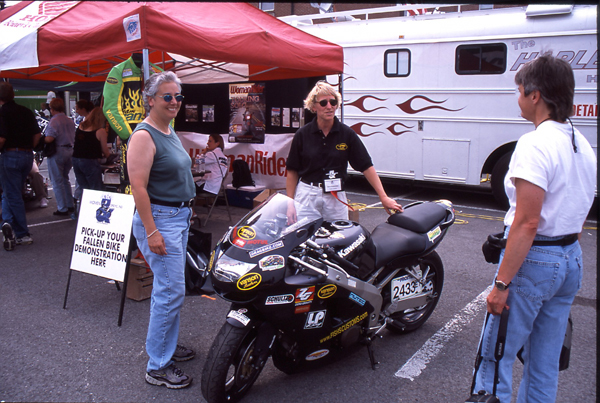 Food: concession food is available, but two full meals a day are included with the conference registration fee.
Guided and self-guided tours: departing each day from the conference site, these rides will be nice way to break up the day and see some of the beautiful area surrounding Athens.
The AMA Asphalt Assault: a fun way to pit you and your bike against the clock on a twisty, low-speed paved circuit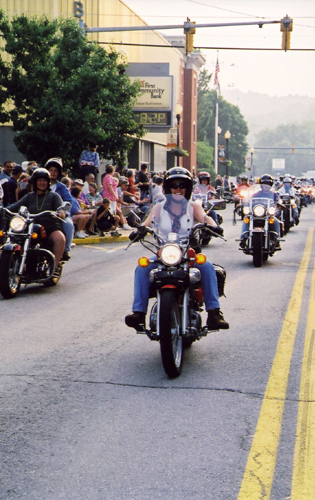 Take Over Athens: parade of bikes through Athens followed by a street party, taking place during closing ceremonies on the evening of July 3.
History Exhibition: a special exhibit on women motorcyclists presented by the Motorcycle Hall of Fame
A Skills Day: as an option, riders can head over to Road Atlanta to participate in the Suzuki/Kevin Schwantz Motorcycle School on July 3. This is limited to the first 100 participants.
Registration Information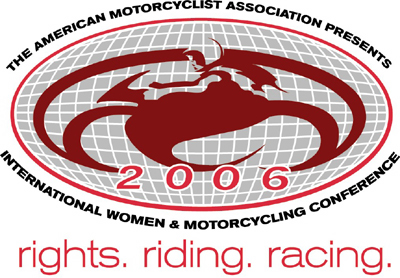 *If you register by March 31, the price is $189 (includes AMA membership) or $150 for AMA members.
*If you register after March 31, the price is $214 (includes AMA membership) or $175 for AMA members.
*The Skills Day at Road Atlanta is an additional $150 and includes lunch.
*You can also register for a $25 lunch with AMA President Robert Rasor on either Saturday or Sunday.
Log on to http://www.womenandmotorcycling.com www.womenandmotorcycling.com to download a registration form. This conference is shaping up to be the biggest and best yet with lots of industry participation. If you're a woman rider, you wont want to miss this event. You'll go away with lots of new knowledge, and lots of new friends!'