This summer three very interesting globe-trotting motorcyclists stopped by my office in Montana. It doesnt hurt that my office is on a road designated as scenic by those black little dots on a Triple A map. I really had to twist their arm to make a pit stop.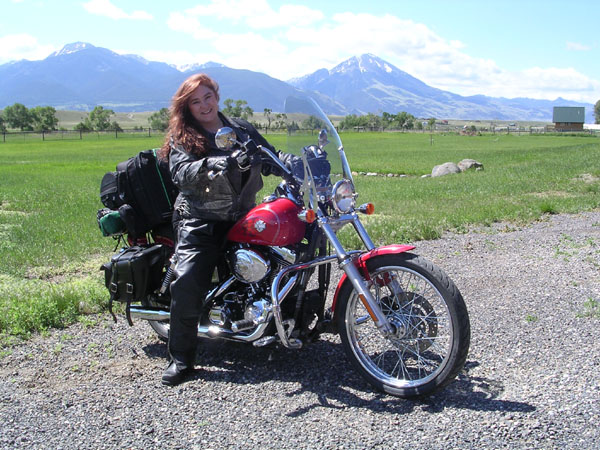 I was graced by the company of: Robin Mahaffey, a Seattle woman embarking on a statement-making four-month 20,000 mile jaunt of the U.S.; Ramona Eichhorn, a German woman in the midst of a five-year motorcycle trip around the world; and Dr. Gregory Frazier, the godfather of world motorcycle travel.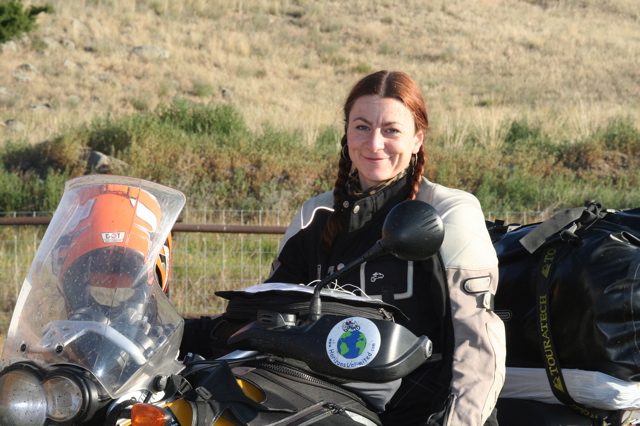 Those of you who follow the world motorcycling travel game know who Dr. Gregory Frazier is. Dr. Greg is the only guy who has circumnavigated the globe five different times on a motorcycle. Hes written 12 books, some about his international travels.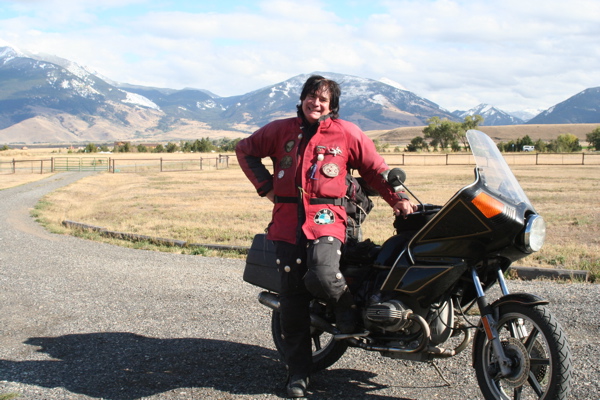 He just so happens to be a fellow Montanan so he asked if he could stop by as he was passing through on his way to Seattle to drop off a bike there for winter storage at a friends place. "Of course," I said. "Ill have lunch waiting for you."
The first time I met Greg was when I interviewed him for a segment I did for a show on Speedvision back in 1998. It was at a motorcycle event he started in Colorado known as the Elephant Ride. It takes place in February on a mountain pass. For a guy who hates cold weather, I wondered why he still makes his home in Montana and why he started such a ride in the middle of winter. He told me the Elephant ride has since disbanded; it grew too big and he didnt want the liability (I actually dont remember his answer about the cold), and he only lives in Montana during the summer. In fact, in three weeks hes headed to his winter hideaway in temperate Thailand to write another book. He told me since hes been to just about every place on earth, he only revisits the places he really, really likes, and Thailand is one of them.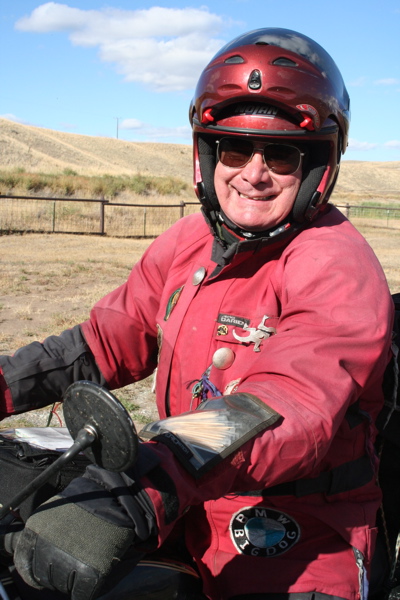 Over two cups of hot tea and a chicken sandwich, he shared the Cliff notes version of his life story and various other trains of thought with me: what he has his doctorate in (economics); why hes not married (he says women call him a slippery fish), what he did before he became a free spirit (managed 160 people in goverment contract work) and what he thinks of other world travelers (he has his opinions).
I always think people who chosen to live life as freely as him or my friend Ramona who Ive been profiling in our Features/Motorcycle Lifestyle page that they are somewhat different than me? How could they just drop everything and leave life behind to ride around in different countries for years on end? They must not be as responsible as me. There must be something different about them. Theyve got some psychological flaw where they cant fit into society so theyve chosen to ride for their life. Dont they miss their families? Theyre not like me.
What I learned is that they are like me in more ways than I know. Theres nothing wrong them at all. They just know how to take life by the horns and buck the system – something more of us wish we could do. I have to admit – I dont have the kind of adventure gene in me like they do. I like adventure, but I prefer more controlled adventure. Is that an oxymoron? I really dont have a desire to hightail it through the 125-degree Sahara desert like Ramona did – just to say I did. I am envious, though, of her experiences and how rich shell become as a result of it.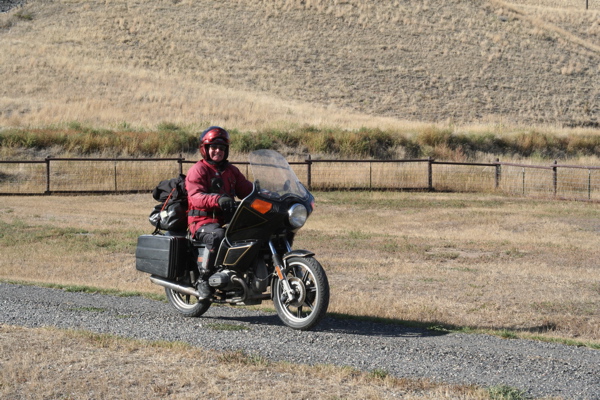 There are tradeoffs to the life Greg has chosen. Because hes here, there and everywhere (he says people call him a baggy in the desert), in terms of his love life, women call him a slippery fish. I think hes just not found the right woman to appreciate his adventurous streak. Come to think of it, my friend Betsy (our Backroads With Betsy columnist on WRN) also has an adventurous streak and finds herself single at 46. I actually mentioned to Greg that they need to meet. They each may not have love at the moment, but they are certainly rich with life experiences and memories I know they wouldnt trade for anything.
If you want to know more about Greg, just google him. Youll find a slew of interesting stuff.
Some quickie notes:
Check out our Photo Gallery. We just posted a story in pictures of a womens event held this summer. Im sure youll enjoy looking at the photos.
I want to welcome contributor Diane Ortiz to the WRN family. Diane recently retired from New Yorks Newsday newspaper as a writer. Shes also an MSF instructor in the process of opening up her own MSF school. Look for a story from her on our Motorcycle Road Tests page in early October.
Also, check out my review of the Legacy motorcycle currently posted on our Motorcycle Road Tests. Its an interesting automatic motorcycle with many personalities. Some of you may find one of those personalities fits you like a glove.
Thats it for now. I have a busy week ahead of me off to ride the new Victory motorcycles at a press launch and then on to Femmoto in Las Vegas.