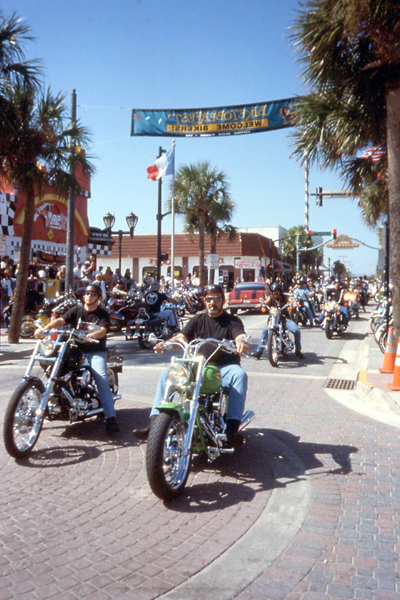 While the chill of autumn invades the rest of the country, Daytona Beach weather is just turning pleasant as the heat and humidity of summer turns to crisp and clear 80-degree days. Biketoberfest is an annual fall rally capitalizing on the areas ideal climate this time of year.
Now in its 14th year, the rally offers riders a weekend brimming with plenty of sun, 47 miles of sparkling beaches, bikes and fun. This years event is set for October 19-22, 2006.
The county-wide event includes activities from Ormond Beach south to New Smyrna Beach, and west to DeLand and Orange City. Visitors can look forward to viewing spectacular motorcycles from around the world; dining on delicious food and dancing to live music at the areas three popular street festivals which are scheduled to take place on Beach Street, Mary McLeod Bethune Blvd., and the legendary Main Street. Admission to all three festivals is free.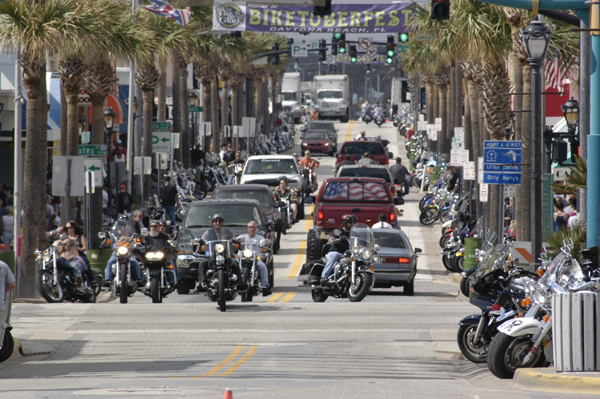 Other activities include motorcycle shows showcasing vintage and custom bikes, such as the Boardwalk Classic Ride-In Bike Show and the Daytona Beach News-Journal Motorcycle Expo. While at the world-famous Daytona International Speedway, Biketoberfest visitors will have the chance to take demonstration rides on the newest machines from top manufacturers, including Honda and Harley-Davidson.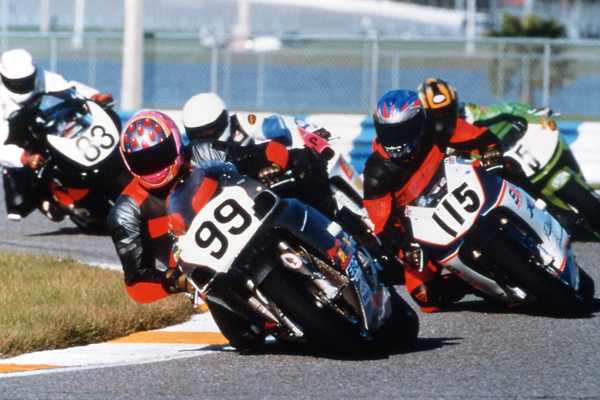 Throughout the four-day festival, concerts, special exhibits and competitions are planned at several area nightclubs and restaurants. A major part of the festival weekend for participants is riding and exploring the areas diverse array of attractions and activities. The areas most popular ride is The Loop, a 22-mile tour that takes riders along the areas stretch of scenic coastal highway along A1A and inland to the regions quiet countryside. Motorcycles will also be traveling from the Iron Horse Saloon on U.S. Highway 1 in Ormond Beach down to Gillys Pub in New Smyrna Beach. Visitors also shouldnt miss Inlet Harbor Restaurant and Marinas annual Rajun Cajun event taking place each day of Biketoberfest.
Over the years, visitors have been extremely generous to the many charities that ask for their support during Biketoberfest. This year, they will be able to make donations to Easter Seals, the United Way and the Conklin Center for the Blind via their annual motorcycle raffles; "Barktoberfest" at the Halifax Humane Society and Zangi Grotto, which conducts tours of Daytona Beachs oldest cemetery in support of their fund that provides free dental care to children in need.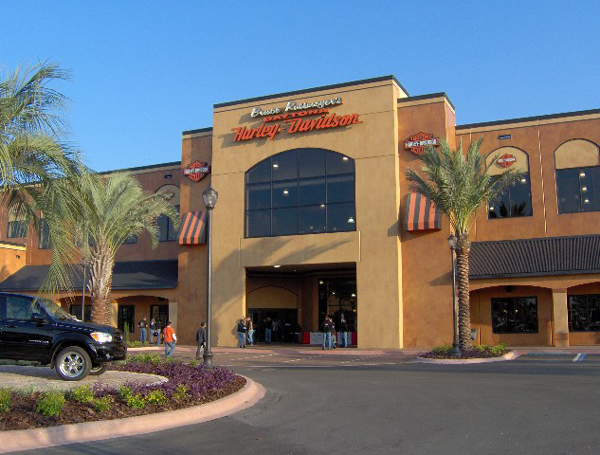 For information on accommodations and a complete calendar of events, visit the official Biketoberfest event Web site, Biketoberfest.org, or contact the Daytona Beach Area Convention and Visitors Bureau at 866.296.8970. By the way, Janet Kersey, a woman, came up with the idea of Biketobefest as way to attract bikers to Florida during this ideal time of year. Janet works with the Daytona Beach CVB. 23