While many of the larger touring motorcycles are now available with electronic cruise control as standard equipment or as an option, the majority of motorcycles do not have a cruise control feature. If youve ever ridden a long distance and have used a cruise control function, you know its an nice thing to have and something a rider can used to very quickly. A new manual friction type throttle control called EZ-Cruz by Kaoko is now available for Harley-Davidson models, metric cruisers, sport and adventure touring motorcycles through Black Dog Cycle Works.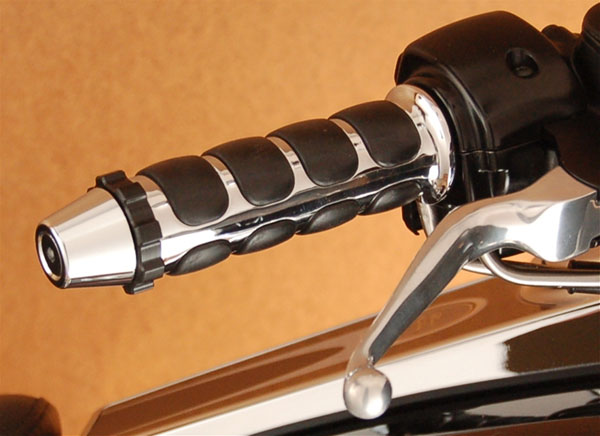 The EZ-Cruz is a manually adjusted knob that locks the throttle where youve set it with your hand. The EZ-Cruz maintains throttle position while allowing you to relax your hand, wrist and forearms. The cushioning on the EZ-Cruz dampens vibration and reduces hand numbness.
EZ-Cruz is compatible with most stock and aftermarket grips, and comes in a variety of styles that are designed to match the factory bar end weights for each bike model to match the factory look. The EZ-Cruz is also easy to install usually taking about fifteen minutes. The cruise control function can be overridden so its always safe to use.
For more information on the product, check out BlackDogCW.com or call at 208.263.0438.