Hear My Interview On Scooters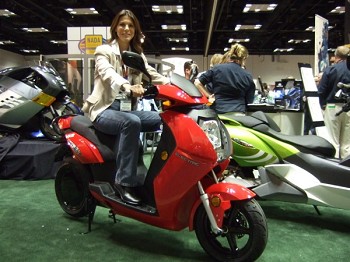 As you may know, I launched a scooter online magazine in February, ScooterRidersNow.com. To help me spread the word about my new site, I was interviewed recently on "Just Gotta Scoot," a popular Internet radio show that can also be downloaded as a podcast. Just Gotta Scoots host David Harrington interviewed me on various aspects of the scooter industry, why I started ScooterRidersNow.com, and what my favorite scooter is. Click here to be directed to the show.
Arai #1 in Customer Satisfaction…AGAIN!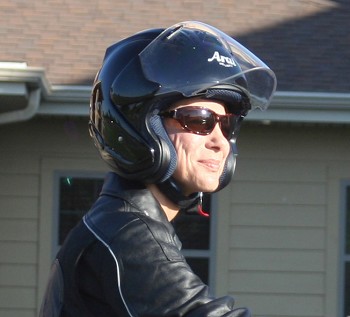 For the 11th consecutive year, Arai ranks highest in satisfying motorcycle helmet owners, according to the J.D. Power and Associates 2009 Motorcycle Helmet Satisfaction Study released today. And we at Women Riders Now are proud to be associated with this helmet brand calling it the official helmet of WomenRidersNow.com. Since WRN first came online in February 2006, Arai has been a consistent sponsor of our efforts. Arai supports women riders by offering a wide range of sizes including XXS for smaller heads. Congratulations Arai!
The study measures the overall satisfaction of motorcyclists with their new helmet in three key factors: ventilation, face shield, and design and styling, consisting of 11 attributes: quietness; ventilation/air flow; de-fogging; face shield ability to keep wind out; face shield ability to resist scratching; ease of replacing face shield; scratch resistance of shell; color/graphic design; weight; ease of fastening the strap; and fit and comfort.
With a score of 830 on a 1,000-point scale, Arai ranks highest and performs particularly well in the ventilation and design and styling factors. Shoei follows with a score of 815 and performs well in face shield. Icon ranks third overall with a score of 806. "Arai continues to improve in the areas critical to customer satisfaction, which has further differentiated it from other manufacturers," said Tim Fox, research manager of the powersports practice at J.D. Power and Associates. "Arai#8217;s focus on fit and comfort the most important consideration when purchasing a motorcycle helmet and its ability to cater to different types of riders have given the manufacturer a consistent edge in satisfying customers."
Another interesting find from the study shows that while the percentage of helmet owners who conducted research online before buying has remained relatively steady from 2008 at 36 percent, the proportion of helmet owners who purchased their helmet online has increased#8212;up to 17 percent in 2009 from 14 percent in 2008. Additionally, those who purchased more expensive helmets ($200 or more) are more likely to both research and purchase their helmet online. More than one-half of these helmet owners researched online prior to their purchase, and 22 percent of them made their purchase online.
The 2009 Motorcycle Helmet Satisfaction Study is based on responses from more than 4,600 purchasers of new 2008 model-year motorcycles who provided information about their most recent helmet purchase experience and helmet use. The study was fielded in September and October 2008.
Ninja Underground
Whats that you ask? Its a really cool high tech Web site that Kawasaki launched featuring its line of Ninja motorcycles. Visit NinjaMotorcycles.com to see the video and line of motorcycles.
In Need of Public Relations Services?
Christine Eastman, an avid reader of WomenRidersNow.com and rider herself, has a full service public relations firm and is currently seeking new clients. If you think you may need her services, visit Eastman and Accomplices online at EastmanandAccomplices.com, or call her at 949.677.0309; or email ceastman@cox.net.
Posted 5/10/08
Hello to New WRN Readers
I just returned from Denver where I gave a speech on "Making More Saddle Time" to a group of women attending a Garage Party at Freedom Harley-Davidson in Lakewood. Thank you to all who came out to hear me speak. And hello to all the new WRN readers whom I met at Beartooth Harley-Davidson in Billings, Montana, the week before where I spoke at a Garage Party. Both events were fun and entertaining and I do believe I inspired several women to stop procrastinating and either sign for the rider training class or buy a bike, wherever they were in the process of learning to ride.
I finally got around to posting some pictures from my trip to the Laughlin River Run on August 23-26. Those are at the end of this weeks blog posting. Enjoy all new items posted this week.
Reservations Filling Up Fast for ROAR Motorcycle Designed for Women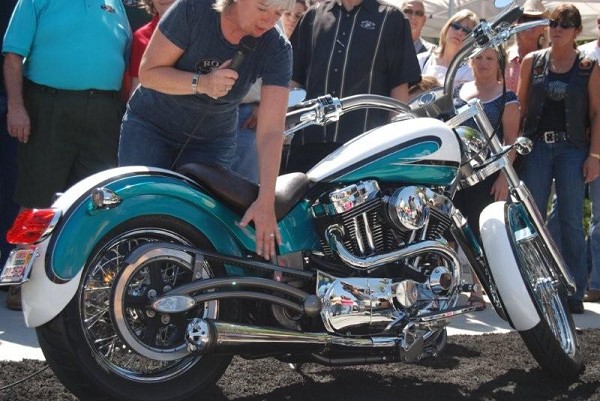 There are only 19 reservations left of a total of 50 WildKaT Motorcycles being built by ROAR Motorcycles, a company building motorcycles for women. And thanks to a tax break on motorcycle purchases (part of the government stimulus package), buyers could save up to $1320 (based on 6 percent sales tax) by ordering a WildKaT. A $970 deposit holds your reservation number and it is transferable or refundable for any reason at any time. Delivery for the second 25 WildKaT#8217;s will be in eight to ten months. For more details, visit ROARMotorcycles.com. To read our story on this motorcycle model design and built for women, click here.
Motorcycle Shipping Made Easy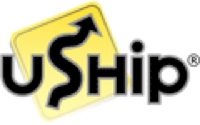 If you ever need to ship your motorcycle because you can#8217;t ride it to a certain destination or are buying a bike from out of your area, uShip.com is making it easy to estimate how much it will cost to ship the bike. The company has developed the Shipping Price Estimator found at uShip.com, a tool for estimating motorcycle transport cost based not only on distance and weight, but also on trucking routes and availability. For example, let#8217;s say you found a bike to purchase in Dallas, but you live in Chicago. By selecting the shipment category and plugging in the ZIP codes, you#8217;re able to get a shipping estimate of $352.31 based on actual transactions in the uShip marketplace, distance, routing and carrier capacity. I think this a unique marketing tool and uShip should be rewarded for thinking outside the box like this. Visit the link above to check it out.
Win a New Buell Motorcycle!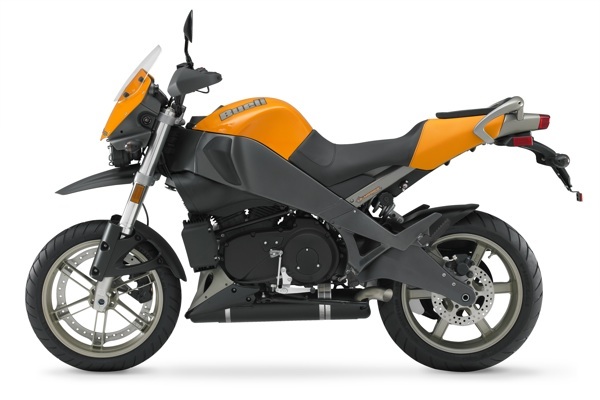 The American Adventure Grant program sponsored by Buell will award a grand prize winner of an essay contest describing the ultimate American riding adventure a new 2009 Buell Ulysses XB12X motorcycle, $2,500 in credit for Buell Parts amp; Accessories, and a check for $2,500 to complete the trip of his or her dreams. "Since we introduced the Ulysses in 2005, riders have been sending us ideas for two-wheel adventures that they#8217;ve dreamed of taking on one of our bikes. For many of them, something was getting in the way of their dream ride #8211; they didn#8217;t have a bike, there wasn#8217;t enough money, they didn#8217;t have the right gear. We wanted to put together a program that would help make their dreams a reality, and the Buell American Adventure Grant will do just that for one lucky winner,#8221; said Chad Hockerman, Buell Market Outreach Project Manager.
To enter, participants must complete an online profile and submit a 250-word online essay describing their trip by the deadline of 5 p.m. EST on June 23, 2009. In their online essay, applicants are asked to describe their vision of the ultimate American on- or off-road riding adventure, including destinations, the planned route, their reasons for wanting to complete the trip, and a description of previous riding experience. A direct link to the contest details and entry forms can be found at Buell.com/adventuregrant.
Chick Riders Head to Laughlin
WRN columnist and my best riding buddy, Betsy Huelskamp, and I headed to Laughlin River Run on April 23 for three days of riding, running into friends and warm sunshine. Below are some pictures from that ride. Click on photos to make them larger. Thanks to my buddy Will for taking some of these pictures.
| | |
| --- | --- |
| WRN columnist Betsy Huelskamp and me in Laughlin getting read to ride to Oatman. That's her bike on the left and me on a Big Dog Motorcycles Coyote that I was test riding. | The women with whom I rode back to Los Angeles (l-r) Gevin Fax, Betsy, me, and Cherish (Betsy's friend). |
| | |
| --- | --- |
| I hooked up with the ever amazing Diva Amy of Team Diva. Visit TeamDiva.com to check out the blinged out hats and accessories she makes. Her motorcycle is incredible! | A great shot of Gevin, Betsy, me and our new riding friend from Aspen, Col., Grayson Stover, in the back on a Fat Boy. |
| | |
| --- | --- |
| I test rode a 2009 Harley-Davidson Softail Deluxe from L.A. to Laughlin and back. I'll be writing my review soon and posting it on WRN. | Big Dog Motorcycles wanted me to test its new custom chopper, the Coyote, designed for smaller riders, so I rode that all around Laughlin and Oatman while I was there for two days. |
| | |
| --- | --- |
| Here's Linda Dahl who works for Quick Throttle magazine. I couldn't resist getting a picture of her purple bike and braids to match! | I met Rebecca Deshaies who rode down from Reno on her Sportster. Doesn't she look cool? |
Posted 5/4/09
Cruisin for A Cause Now Underway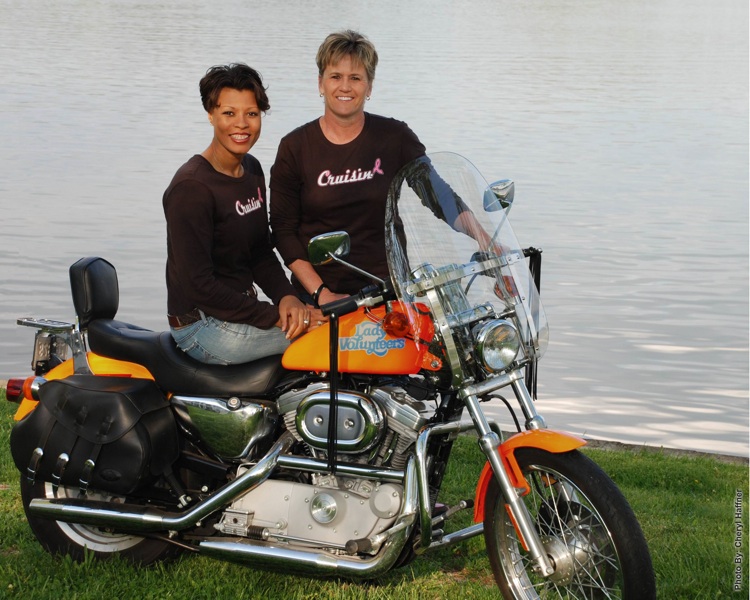 I love when I hear of women riding their motorcycle on long trips for great causes. The latest, now underway, is Cruisin' for a Cause presented by FedEx Office, to raise awareness for a cure for breast cancer. It's also being called the TaTa Tour. Cute. The ride is being led by Tennessee Lady Vol Associate Head Coach Holly Warlick and UCLA Head Coach Nikki Caldwell at right. Joining them on motorcycles are a group of folks who pay to go on the ride to raise funds and awareness for breast cancer. Along the way, they stop and do fundraisers like basketball clinics with kids at Boys & Girls Clubs. This year's ride started on May 2 and will go from Knoxville to New Orleans and back, returning May 9.
The TaTa Tour, now in its third year, began when the pair decided to ride bikes back to Knoxville from the Tennessee-Cal football game in 2007. The success of that cross-country venture convinced the coaches to make it a yearly event. Last spring they made a loop to Key West and back. This week they will follow the Natchez Trail to the Big Easy and back. For more information visit, ChampionsForACause.com.24

Ohio Bike Week Announces Women's Symposium
Regular readers of WRN will know that WRN sponsored a women's day at Ohio Bike Week last June. WRN will not be involved with this year's Ohio Bike Week taking place in Sandusky on June 5-14, 2009, (because we're putting all our efforts into the AMA Women & Motorcycling Conference) however, organizers are putting on their own Women's Symposium on Thursday, June 11. There will also be national musical acts like Candlebox, Confederate Railroad, and the Kentucky Headhunters, among a long list of activities and events. Visit OhioBikeWeek.com for more information.

Congrats to Kevin Schwantz for his "MSF Approved" Track Riding School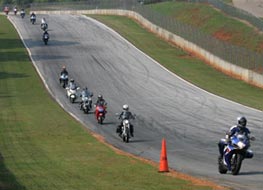 The Motorcycle Safety Foundation (MSF) is recognizing the Kevin Schwantz School as one that meets MSF criteria and is considered a safe and responsible system of instruction for motorcycle track riding, and by being actively involved with the MSF and aligned with its key principles.The MSF further recognizes the Kevin Schwantz School as complementary to the MSF philosophy and approach to motorcyclist training making it the first outside training curriculum to receive this distinction by the MSF. Founded by 1993 by 500cc World Champion Kevin Schwantz in 2001, the school has recently relocated to the Barber Motorsports Park in Birmingham, Alabama. One side note: In 2006, the Kevin Schwantz School teamed up with the AMA Women & Motorcycling Conference to offer on-track instruction to conference attendees shown in the photo at right.

The two-day Kevin Schwantz School offers a comprehensive corner-by-corner look at the 16-turn, 2.38 mile Barber Motorsports Park to specifically detail reference points, cornering lines, and shift points on every section of racetrack. The school takes an in-depth, safety-first approach to visual awareness, effective turning, body positioning, braking, cornering, and building confidence at increased lean angles. The course also includes on-bike video instruction, classroom review to enhance the student's learning experience, and a track walk with Kevin to show students the reference points close-up. Visit SchwantzSchool.com.

Harley-Davidson Updates Women Riders Site
Harley-Davidson has recently made changes to the women riders section of its Web site to include a section where Harley riders can send in their stories. Check it out by clicking this link: Harley-Davidson.com/womenriders.

Posted 5/1/09
Coverage of Milwaukee Ride for Women Riders Month
The Milwaukee Journal Sentinel newspaper interviewed me for its coverage of the women's rider in Milwaukee that was part of Harley-Davidson's way to mark the start of Women Riders Month going on the month of May. Click here to read it.

Posted 4/28/09
New Motorcycle Sales Decline in First Quarter of 2009
The economy affected U.S. sales of new motorcycles in the first quarter of 2009, down a total of 30.5 percent, compared to the same period last year, among 12 of the leading brands. Generally affordable, fuel-efficient dual-purpose motorcycles declined the least, by 24 percent. The off-highway market went down the most, by 39.7 percent, some of which is linked to the government's ban on youth models due to a controversial new law regarding lead content in consumer products.

"There are still many customers wanting new motorcycles, both veteran riders and those wanting to join in the fun and gain the benefits," said Tim Buche, president of the Motorcycle Industry Council. "But, in reaction to the economy, there have been some production cuts. And the lead ban turned many parents away from buying new dirt bikes for their kids. There's a need for wholesale financing to help keep dealerships supplied with inventory, and a need for consumer credit to loosen up so that dealerships can get those new bikes out on the roads and on the trails. It's very hard to get retail financing now, even if you have good credit."

The early year sales decline follows a relatively flat year for motorcycles. The MIC's preliminary estimate for all motorcycles and scooters sold nationwide in 2008 is 1,087,000, down just 3.3 percent compared to 2007. Sales still topped the one-million mark, and did so for the sixth straight year. That beat the longest run of million-plus sales ever recorded by the MIC, during the five years from 1970 to 1974. Also, scooter sales last year reached their highest annual level ever, currently estimated at 222,000. Among the major brands, scooter sales through the first quarter of 2009 were down 36.7 percent compared to the first three months of 2008. The on-highway market declined by 27.3 percent.

Posted 4/20/09
Wanted: Female Harley-Davidson Riders for New Book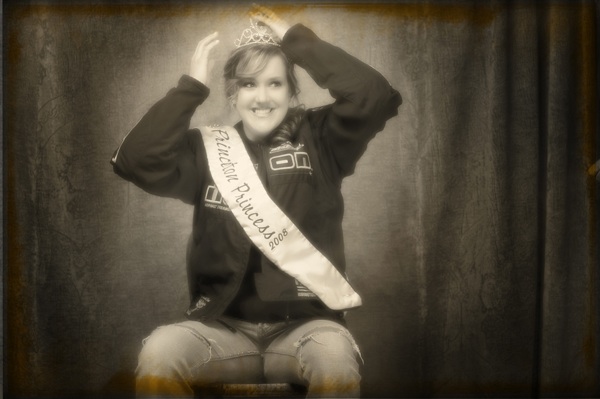 Krissie Mason, an award-winning photographer and an avid Harley rider based in Elk River, Minnesota, is looking for women riders of all ages, shapes and sizes across the country to participate in her book project. Samples of the photos she's taken so far are at right. Those who would like to share their story are asked to contact Mason by email at krissie@chickarazzi.com or by visiting Chickarazzi.com. Mason kicked her venture at the Zylstra Harley-Davidson in Elk River, Minnesota, on April 3, 2009, and is now embarking on a nationwide tour of U.S. Harley-Davidson dealerships to collect stories and take photographs of women and their Harleys. Upcoming dates include Zylstra Harley-Davidson in the Chicago area on May 16th, Boswell's Harley-Davidson in Nashville on the July 11, and Killer Creek Harley-Davidson outside of Atlanta on July 18.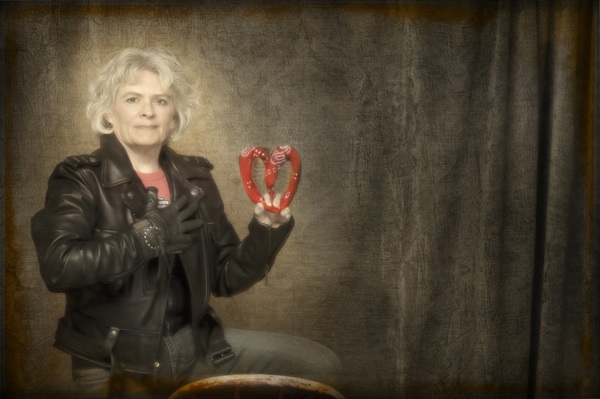 One highlight of her tour is a pit-stop on August 19 – 22, 2009 at the AMA Women & Motorcycling Conference in Keystone, Colorado. Mason, the owner of a 2009 customized Softail Deluxe, says, "There is an amazing supportive sisterhood with members from different places, both internally and geographically. But when we swing our leg over that bike, something really magical happens that we all know and share." Mason's photographic and story-telling skills will be woven into a final product reflecting the spirit of womanhood. Mason is an award-winning photographer and a Certified Member of Professional Photographers of America. Additionally, Mason holds degrees in Photographic Engineering, Business Administration and graduate studies in Law. Mason attributes her accomplishments to her opportunity to meet and photograph everyday people in their everyday lives. She was awarded first place in a national competition sponsored by Epson America for her portrait work.

Buell Riders Get Exclusive Track Days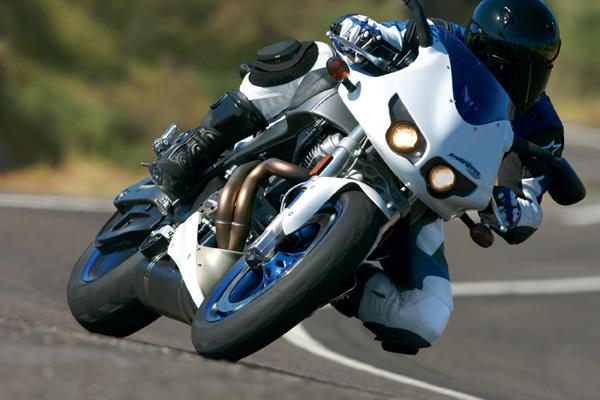 Sportbike Track Time, the company that puts on Femmoto, is hooking up with Buell for a series of enhanced motorcycle track days at select race track venues during the 2009 riding season. These are for men and women. Under the partnership, Buell will provide instructional sessions for intermediate and advanced group riders on eight dates at four track locations during 2009. The instructional sessions will be conducted by experienced professional riding coaches Nick Ienatsch and Ken Hill and will be open to all intermediate and advanced riders in attendance. Limited on-track demonstration rides will also be available. For more information on registering for the events, contact Sportbike Track Time at 888.390-4020, or visit SportbikeTrackTime.com.

Need a New Set of Tires? Here's a Good Deal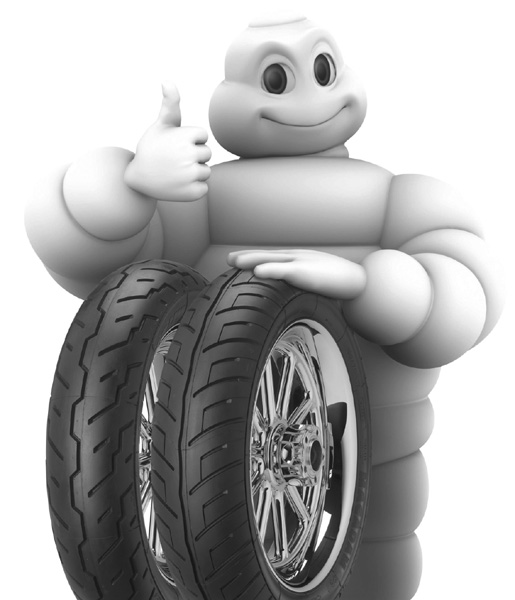 Harley-Davidson will reward a $50 Harley Chrome Cash bonus check to customers who purchase a set of Michelin-branded and Harley-Davidson approved tires from a participating Harley-Davidson dealer before May 31, 2009. Michelin Commander front and rear and Michelin Macadam 50 rear tires have been tested and validated by Harley-Davidson for fitment on a wide range of Sportster, Dyna, Softail and Touring models. These tires offer custom styling, precise handling and long mileage demanded by serious riders. To participate in this Harley-Davidson Ready to Ride promotion, customers must purchase a set of front and rear Michelin tires from a participating Harley-Davidson dealer, and have them installed by that dealer. The customer will then receive by mail a $50 Harley Chrome Cash bonus check from Harley-Davidson, redeemable for merchandise or services at participating, authorized Harley-Davidson dealerships. See a Harley-Davidson dealer for complete program rules and details.

Hotel Deal in DC for Rolling Thunder Rally
If you're headed to the Rolling Thunder rally, the event where thousands of riders roll into Washington DC this year on May 22-25 to honor America's veterans and troops, Marriott is offering a special deal. Available through May 26, 2009, the Washington Marriott Wardman Park hotel wants to be a haven for you and your Harley offering $99 weekend rates and free parking for motorcycles. Situated at 2660 Woodley Road at Connecticut Avenue in Northwest DC, the Washington Marriott Wardman Park is minutes away from the National Mall, Vietnam Veterans Memorial, Arlington National Cemetery and other monumental landmarks. For reservations or more information, call 800.228.9290, or visit WardmanParkMarriott.com and refer to promotional code P51. For more information on Rolling Thunder XXII, visit RollingThunder1.com..

Posted 4/7/09
Harley Names New CEO and I'm Quoted in Article
I got a call yesterday from the business reporter from the Milwaukee Journal Sentinel reporting on the fact that Harley-Davidson just hired a new CEO and he comes from outside the company — he comes from Johnson Controls. It's been since 1986 that the Motor Company named a CEO from outside the company. I'm the only "industry expert" quoted in this article. Check it out: http://www.jsonline.com/business/42550397.html.

Posted 4/6/09
Harley Dealers Offer Test Rides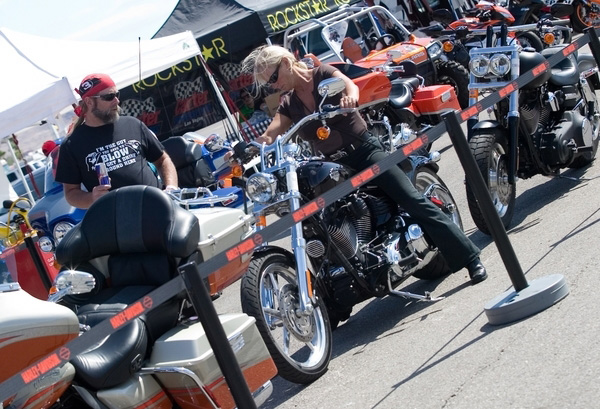 In an effort to boost motorcycle sales, some Harley-Davidson dealerships are now offering test rides until June 30 on any new bike available. In the past, demo rides at dealerships were a sporadic thing. Only some dealerships would offer them and it may have only been on one or two models. I'm guessing this recent offer is a way to push sales of motorcycles knowing that most buyers prefer to test ride a motorcycle before buying. To see if a dealer near your is participating in this test ride promotion, click here.

BMW Canada Offering Exclusive Female Test Ride Event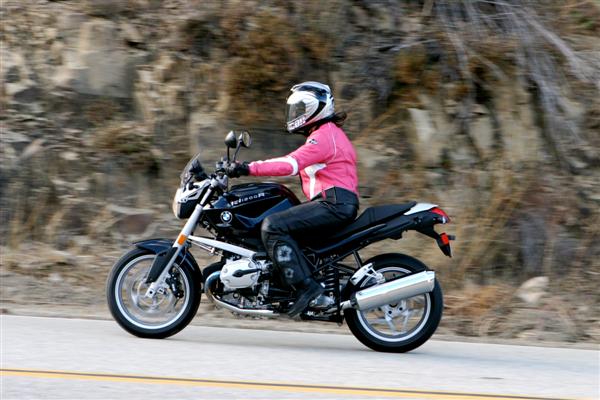 To introduce women to the full range and capabilities of BMW motorcycles, BMW Motorrad Canada is hosting an Exclusively Female Test Ride Event on April 25, 2009, in Vancouver, BC. This program is reserved for women riders only and BMW Motorrad Canada personnel will be available to offer assistance and information. The brochure for the event indicates "No sales pressure just an opportunity for women to enjoy the ultimate riding experience in a relaxed and controlled environment."

Additionally, the promotion indicates, "BMW Motorrad is committed to meeting the needs of female riders. With our customized and comprehensive line of rider apparel for women, you don't have to "adjust" to male sizing and styling anymore. Our rider equipment is designed for you. In many ways, our motorcycles are too. With fully-adjustable ergonomics and new lower seat heights, BMW motorcycles are easily adaptable to female riders of any size and shape." For information on the April 25, 2009 test ride event, contact Trish McLaughlin at trish1000rr@hotmail.com.

Immortalized on Canvas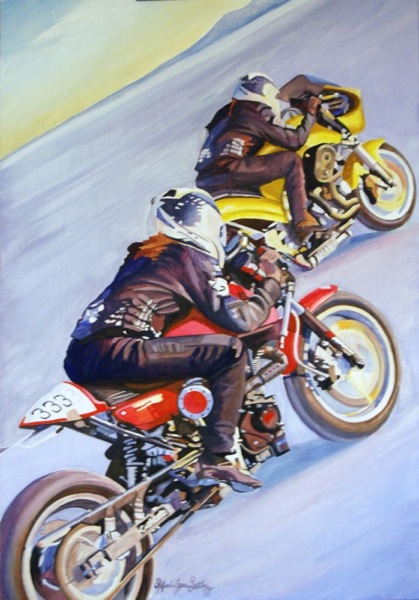 Land speed racer Laura Klock emailed us about this incredible painting of her two daughters racing on the Bonneville Salt Flats. Stefanie Aziere-Sattler painted the image at right and calls it "Sister Speed." Here's what Stephanie wrote about capturing the image that captured her.

The place: Bonneville Speed Trials on the Bonneville Salts Flats, Wendover, Utah. The participants: Racers from all over the world come to test their skills and machines to set land speed records each year in September. This moment took place when record holding sisters Erika Cobb and Karlee Cobb decided they needed one more run across the salt before packing up the Klock Werks Crew and heading back to Mitchell, South Dakota. I knew that this moment had to be captured, immortalized as a painting. Erika Cobb (age 17) holds the record in the P-PP 1350 class 130.392 mph, and sister Karlee Cobb (age 14) holds the record in the M-PG 500 class 107.391 mph record and M-PS 500 class 110.724 mph record."

A Llmited edition giclee print is available of this oil painting, size is 18×30 for $195. There will only be 50 giclee prints sold in this edition. Ten artist proofs size 24×36 are available for $325. For interest in this print, contact Stefanie Aziere-Sattler at Aziere Art, phone 660.827.6790 or visit ChromedImpressions.com. To learn more about the Cobb sisters and their mom, Laura Klock, visit our WRN story on them in the Feature Articles link.

Interesting Reading
A die hard female racer in California recently started a blog all about women in motorcycle racing. Visit PassedByAChick.com if racing interests you.

And the latest International Journal of Motorcycle Studies has just been released. Visit http://ijms.nova.edu to read some fun academic articles on motorcycling and its history.