Most women riders know a good seat can make or break a motorcycle, but finding the right one can be harder than it seems. If you're the owner of a Harley-Davidson Sportster or Kawasaki Vaquero, these new seats from Mustang could be just what you need to get riding in comfort and style.
First up, Mustang has taken notice of the many riders finding inspiration in racers of a bygone era, and this new Café Seat is helping to bring back the café racer style. Rather than simply transforming the look of the seat, Mustang has added its signature comfort to the rebirth of this historic style.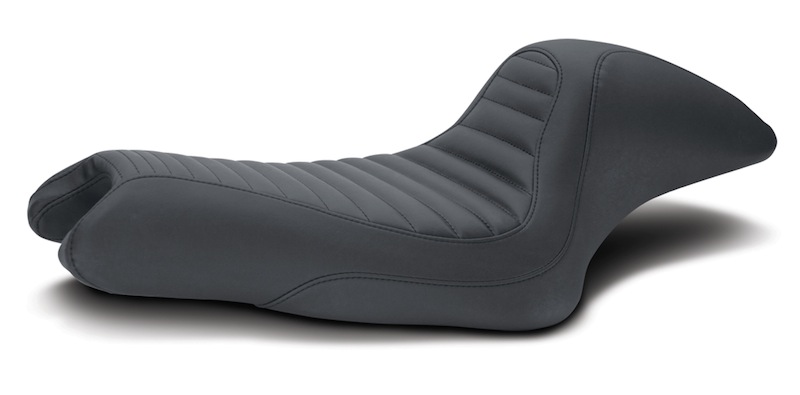 Next up, the optional backrest on the deeply pocketed, one-piece Wide Touring Seat for Kawasaki Vaqueros provides superb back support for longer rides. The backrest is fully adjustable and removable, while the driver's seat is a full 16.5 inches wide and sits the rider at the ideal cruising angle. Meanwhile, the 13-inch-wide passenger seat uses Mustangs internal steel support wings.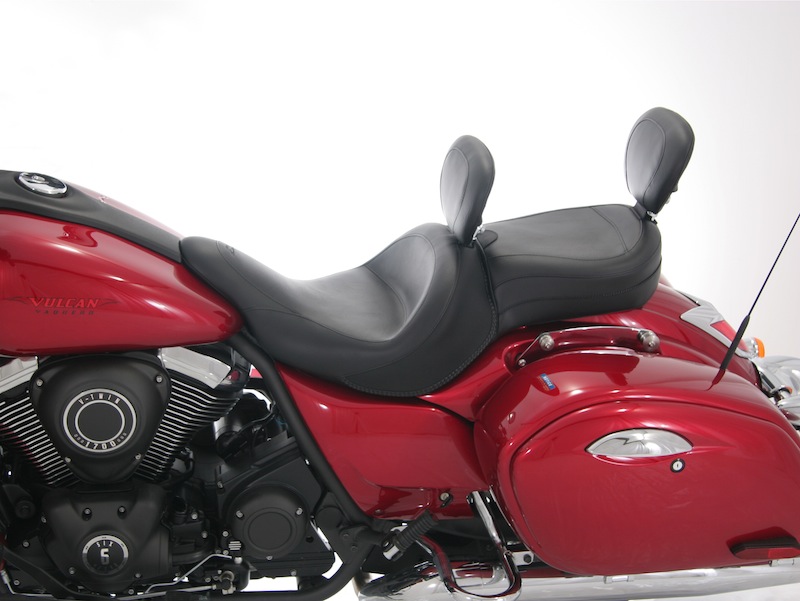 The vintage-style Wide Touring Seat is sold as a three-piece set, including a solo seat, a removable driver backrest, and a passenger seat with a backrest receiver. Retail price is $739. Visit this page on the Mustang Seats Web site to watch how the company designed and built its new line of seats for Vaquero.
Mustang seats for metric cruisers and Harley-Davidson models are handcrafted in the United States. For more information, visit
MustangSeats.com
or call 800.243.1392.
Related Articles