I have long looked upon my annual pilgrimage to visit my family—my motorcycle family, which comes from all around the globe to gather at the largest motorcycle rally in the nation, andmy actual family—as a therapeutic journey. There is something about traveling through wide-open spaces that allows you to look at your life from a different vantage point. The solitude invites you to question your life choices, and the unknown road ahead suggests that it holds the answers you seek if youd only look.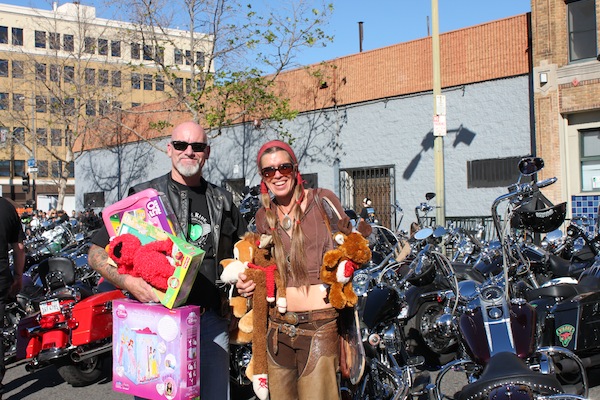 Many people might find it hard to believe that I could learn anything about myself at the chaotic cluster of outlaws and bikers known as the Sturgis Motorcycle Rally. But I've learned not to judge any book by its cover, and my most important life lessons have come in the least expected forms. I try to keep a curious mind and an open heart. I don't want to run past substance that God has put directly in my path because I need to hurry off to the next destination.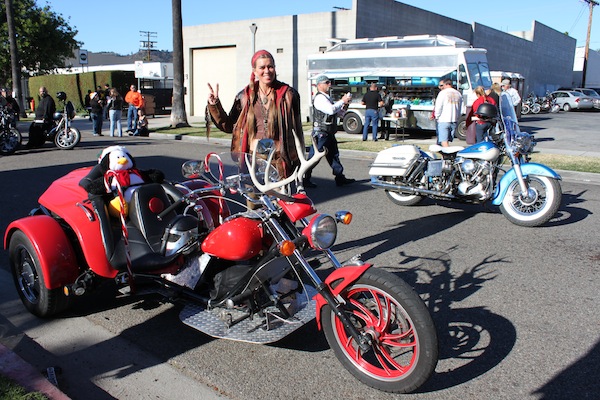 I think it is important to question what you are doing in your life from time to time. It's also normal to wonder about the road you did not choose. As I headed out across the country this year, I found myself questioning every aspect of my life. All I knew was that it would be good to see my favorite faces, places and roads. Sometimes all it takes is one lone ride through magical Spearfish Canyon for my soul to be reminded of the woman I am, the woman I want to become, and the woman who sometimes gets off course and just needs to get back on track.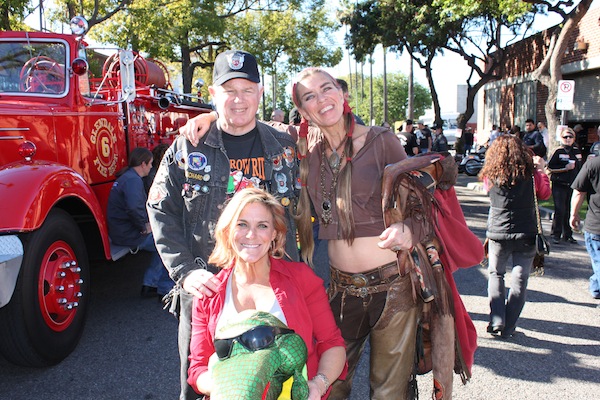 This year the Sturgis Rally was crazy-busy for me, as I had so much to do in a short amount of time. So many of my friends are at the rally doing good things for charity and more, so I try to show up and support as many of them as I can. I crammed as many friends and as much fun as one girl can into four days. Then I went on to do the same in Minnesota and Wyoming with my real family. Finally home and letting the dust of my actions settle, I can look through the thousands of pictures from my trip and reflect upon how all the seemingly unconnected events come together. I wish I could share more of these great photos, as every picture tells its own story.

At the second annual Biker Belles Celebration at Sturgis, I observed more women riders on the road than ever before. All proceeds from the events $75 entry fee went to support Laura Klock's charity, Helping with Horsepower, and the Sturgis Motorcycle Museum and Hall of Fame. Helping with Horsepower is a great organization that helps at-risk and abused young girls that might otherwise lose their way. Many of my friends worked hard to make the Biker Belles event successful and raise funds. I know the celebration will continue to grow in the future, and I look forward to more days of riding and bonding with all of my favorite women.
I arrived in Sturgis just in time to make it to famed photographer Michael Lichter and respected builder Sugar Bear's annual ride to a horse ranch just north of Sturgis. The event was hosted by motorcycle personality Jay Allen, former owner of the Broken Spoke Saloon. This local horse ranch, located in Newell, S.D., is always one of my favorite destinations, as we get to take the ranch horses around the barrels and watch anyone who wants to race barrels on their bike.
| | | |
| --- | --- | --- |
| Jay Allen showing that this is not his first rodeo. | Riding barrel horses with my longtime riding pal Gevin Fax (left) and rock-star Jasmine Cain (center). | A real barrel-riding ranch girl shows us how it's done! |
| | |
| --- | --- |
| A line of Sugar Bear Choppers with their signature front end in front of the new Spur Creek Saloon out at the ranch. | My friend Rick Dakota Kempf showing off his balance skills. Rick had a stroke at the ripe old age of 36 and was told that he might never ride again. |
On Sunday night I headed over to Cycle Source magazines industry party at the Easyrider Saloon. It was great to hear all of my friends being honored for their hard work on the magazine. I was most impressed by the work my longtime pal Chris Callen has been doing behind the scenes. I don't know exactly how many pounds Chris has lost, but he is working hard and looking great!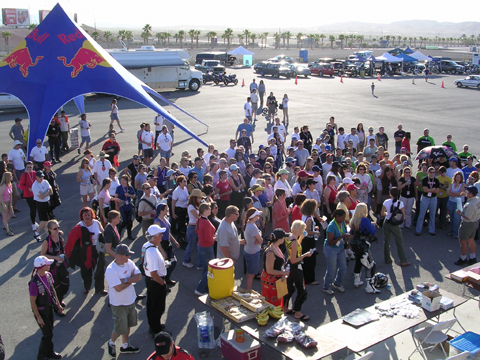 Monday morning was the annual Legends Ride, which raises money for local charities like the Black Hills Special Olympics. Participants in the Legends Ride gather in historic Deadwood and ride my favorite loop that goes past a horse ranch in the town of Nemo and past Trevino Leathers, my favorite leather shop in the Black Hills, ending at the popular Buffalo Chip Campground.
| | |
| --- | --- |
| Buffalo Chips down-to-earth owner, Rod (Woody) Woodruff, is always kind enough to stop for a photo with the ladies. From left: Meg McDonough, Lori DeSilva, Gina Woods, Diva Amy Skaling, and me. | Me with my longtime best buddy, riding partner and editor of Women Riders Now (WRN) Genevieve Schmitt. |
| | |
| --- | --- |
| Posing with legendary builders Cory Ness (left, in white) and Arlen Ness (right, in black), along with Woody Woodruff, owner of the Buffalo Chip. | Me with Robbie Knievel, host of the Legends Ride and emcee of the Sturgis Hall of Fame breakfast. Robbie's kooky sense of humor kept everyone entertained, and his easygoing nature makes him a natural public speaker. After decades of knowing Robbie, he still refers to me as "Brown Girl," which he will yell across a parking lot to get my attention (not as a term of endearment but because he can never remember my name). Gotta love this daredevil! |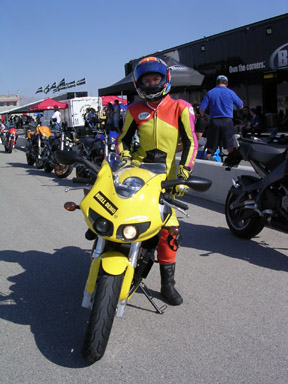 Monday night my pal and motorcycle emcee extraordinaire Jack Schit invited us out to hear Uncle Kracker rock the house out at the Broken Spoke Campground. There's something about a teddy-bearish boy from Detroit singing, "I'll be the one to tuck you in at night," that makes me think, "OK!" It was a great concert full of songs that make you feel like youre listening to the boy next door.
| | |
| --- | --- |
| I do know Jack Schit—and I'm glad I do! Jack emcees the festivities at the Broken Spoke Campground each year. | Uncle Kracker singing "Follow Me." |
Tuesday night was the VIP reception of the Michael Lichter photography and art show out at the Buffalo Chip, and as always industry folks turned out to support the beloved photographer. The show also included Michael's display of bikes,David Uhls paintings,and photos from other talented artists.
| | |
| --- | --- |
| Michael Lichter welcoming his guests. | My friends and the editors of Vibes magazine made the journey to Sturgis from Japan. |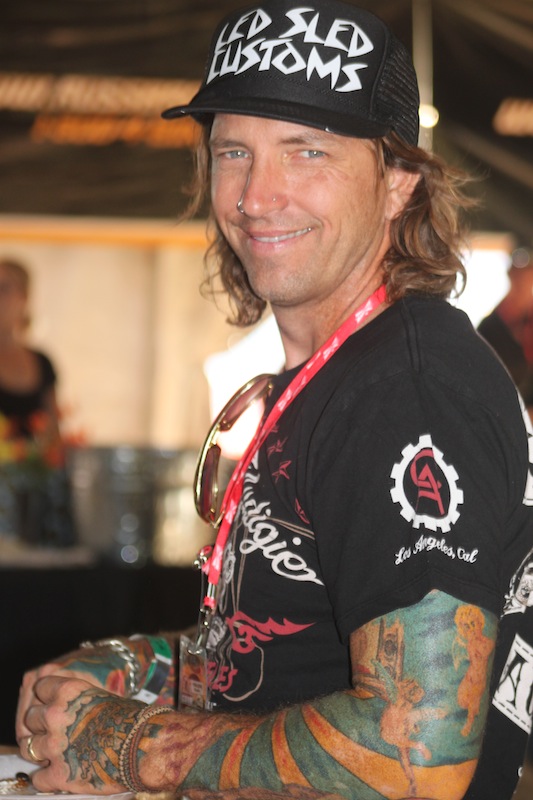 | | |
| --- | --- |
| Harley-Davidson royalty Willie G. Davidson and Nancy Davidson (both center, in black) with Cris Sommer Simmons and her husband, Pat Simmons of the Doobie Brothers. | Part of the Sturgis experience is meeting new friends, like William Yazzie (right) and his son-in-law Shaun Martin. William is a park ranger at Canyon de Chelly National Monument in Arizona, and Shaun was just named the best teacher in the rural area where he lives. They'll be taking me on a personal tour of the Navajo reservation soon! |
Wednesday morning was the Sturgis Museum's Hall of Fame induction breakfast, bright and early as always! I always look forward to hearing the stories of the riders that have accomplished great things in the world of motorcycling. This year was no exception, and I was proud to be there to see my friends Laura and Brian Klock inducted. These two have worked hard to achieve their status in the industry by building their company, Klock Werks Kustom Cycles, and could there be two nicer people with the most adorable family ever? There are tons of TV shows about annoying people—where are the shows about great families like this?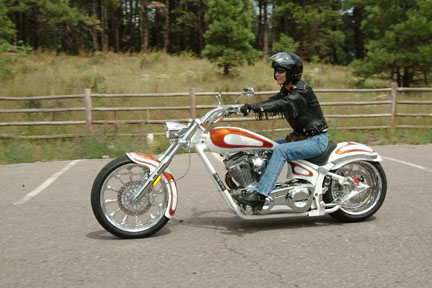 All of the inductee stories were inspiring, but one of them stood out so much that I went to the man who shared it the moment the awards ended to tell him that his story had just changed my life. His name is Dave Barr, and I will save his story for the end because for me it was beyond inspiring.
Wednesday night it was off to see my friends from Baker Drivetrain hold their annual burnout event. It's noisy and smoky and you can't think or breathe, but the event makes for awesome pictures, and I just love and miss the Baker peeps over there in Michigan!
| | |
| --- | --- |
| Bert and Lisa Baker, owners of Baker Drivetrain, with Latrisha Horstman and James Simonelli, who work for the compay. | Jay Allen (in the red bandanna) hosting the Baker Drivetrain burnouts. |
My last day in Sturgis was spent running around trying to see all of the people I hadn't seen yet. I never want to miss my friends at the Wall of Death who set up in the parking lot of the Broken Spoke. I also met up with Rachel Sessions, a new friend of mine, who was there do her fire dance performance.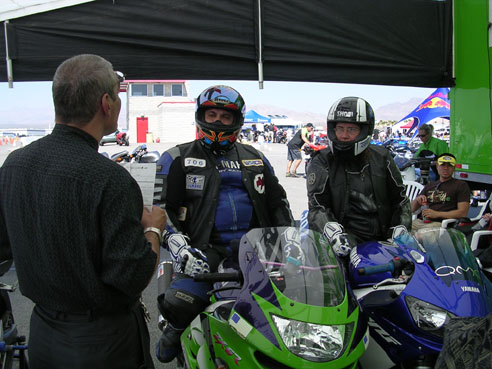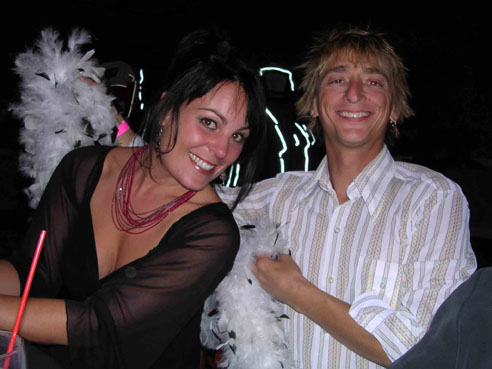 From Sturgis I raced to my family's home in Minnesota so I wouldn't miss my 7-year-old niece's birthday party at the roller rink. Then it was back west across the same states to Wyoming so I could meet up with my nephews and feed the trout in the brook outside of their home. Though I love Sturgis and motorcycles, it cannot compare with that kind of fun!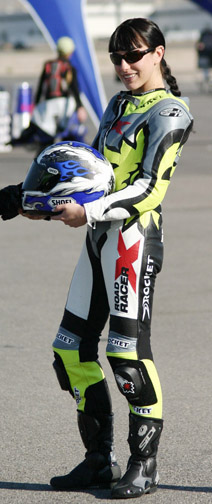 | | |
| --- | --- |
| The birthday girl, my niece Madison (Sienna's sister). | My nephews and me in their front yard in Lander, Wyo. |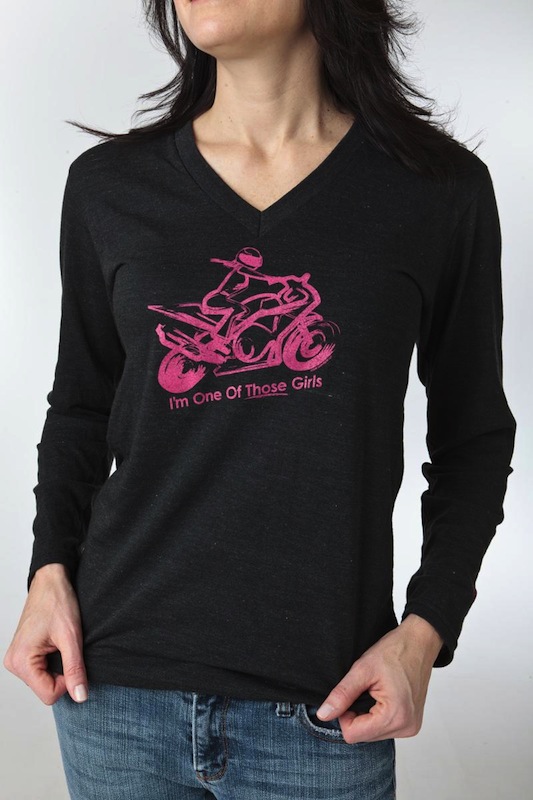 My time spent on the road this summer was another whirlwind of great moments across the United States. It's always great to see my family and friends, but as usual, I wish I'd had more time.
So the story that I left for last was that of Dave Barr. Dave has traveled the world alone on his Harley-Davidson motorcycle. His solo world journey took three and a half years to complete and spanned six continents and 83,000 miles. He went through the Sahara, Namib, and Gobi deserts, which are deserted barren wastelands. He went through Russia in the dead of winter and through the Andes mountains during avalanche season. He rode across China, Australia and Africa. He skydives, writes books, sets Guinness World Records, produces documentaries, and is a motivational speaker. He also established Patriot Express, a foundation that supports Fischer House in its mission to assist military men and women and their families during hospitalization and unexpected injury or illness. And if all of that doesn't seem unbelievable enough, Dave is a double amputee who lost both of his legs in a landmine explosion while serving in Angola. He has accomplished all of those amazing feats with the help of prosthetics.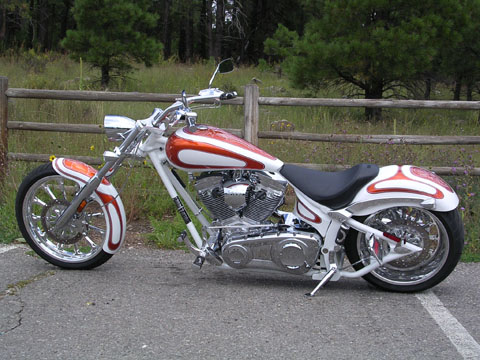 As I listened to Dave's story at the Sturgis Motorcycle Museum Hall of Fame induction breakfast, I wondered how it was possible that I had not met him yet. He has been busy doing everything I have ever dreamt of trying. By the time his acceptance speech was finished, tears were streaming down my face while admiration overflowed from my heart. Dave's inner courage, strength, and ability to overcome obstacles are truly inspiring. I cannot remember ever being as moved as I was while listening to Dave during his short acceptance speech.
While Dave was speaking, on the screen behind him was a large black and white picture of him in a military hospital just after he had lost his legs. His head was wrapped in bandages, but what I remember clearly is the smile on his face. Dave's simple message that spoke to me was this: The only obstacle standing between you and your dreams is you. He spoke about taking the risk to pursue what is in your heart—whatever you feel it is that you were meant to do. When I told him after the ceremony that he had changed my life with his story, he handed me his card and invited me to call him for further advice and wisdom. I ran out and bought both of his books, "Riding the Edge" and "Riding the Ice," and look forward to immersing myself in them soon.
With this inspiration fresh in my mind, when I arrived back home to California I joined forces with Buddhi Singh Chand of Motorcycle Expeditions in India. I'm thrilled to announce that I'll be going on my first two-wheeled journey across India in November! I am hoping this will be the first expedition of many we work on and outfit together, so look for future journeys in the Himalayas. If the idea of a motorcycle expedition across a foreign country is on your bucket list, then check out Motorcycle Expeditions on Facebook and stay tuned for future articles about my ride across the amazing country of India. And remember, the only obstacle that stands between you and your dreams is you!