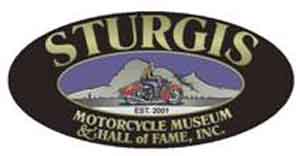 The Sturgis Motorcycle Museum amp; Hall of Fame is pleased to announce the Hall of Fame inductees for 2006.
Jay Springsteen J.C. "Pappy" Hoel Lifetime Achievement Award: champion dirt track racer
Marge Hummel: In 1939 at age 25, Marge was the first female long distance rider to attend the Black Hills Motor Classic. She rode her own motorcycle more than 300 miles to the rally
John Parham: founder of Jamp;P Cycles
John Reed: He is a pioneer in custom motorcycle building, design and product engineering. Hes an innovator of the highest order and developed product lines for Custom Chrome Inc. for more than 20 years.
Sam "Morgan" Storm amp; Sonny Pelaquin: extreme motorcyclists who ride their vintage Indian and antique Harley-Davidson on a 90-degree wooden barrel, a motordrome more commonly referred to as the Wall of Death.
The induction ceremony will be conducted during the annual Sturgis Motorcycle Hall of Fame induction breakfast scheduled for Wednesday, August 9 at 9:00 a.m. at the Holiday Inn in Spearfish, South Dakota. Breakfast tickets are available for a $25 donation, tables of eight for $250.
Traditionally, the breakfast sells out so we recommend you purchase your tickets well in advance of the event. Tickets can be purchased by phoning the Museum 605.347.2001 or on the Museums Web page. For more information on the inductees or tickets visit the Museums Web site at www.sturgismuseum.com.