One of the goals at Women Riders Now is to provide beginning riders with the tools they need to start their riding experience off on the right foot. Weve created an entire section just for them called "Beginners Guide." WomenRidersNow.com is the place new riders can find out about new products, check out test rides of new motorcycles and read other peoples inspirational motorcycling stories.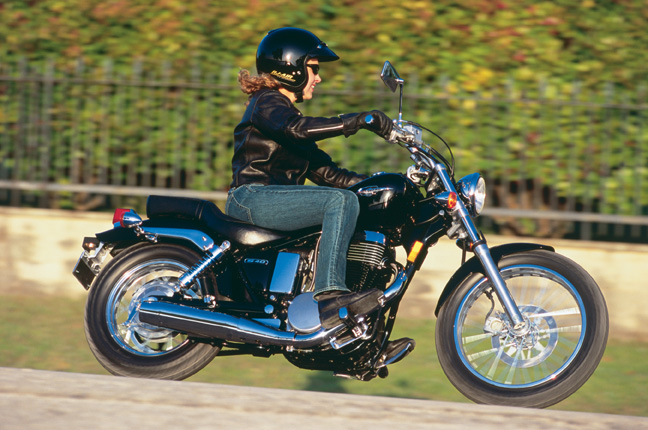 We would like to assist you in sharing helpful information for your students and/or customers by making them aware of WomenRidersNow.com. We have 4×6 postcards wed love to get to you to make available to your students and customers. We know you might not be able to personally recommend any Web sites or publications, but we do know that many training facilities have a table with helpful brochures and magazines for students to take. At dealerships, often theres a counter with brochures and free publications. Wed like you to place our postcards on those tables for students and customers to pick up.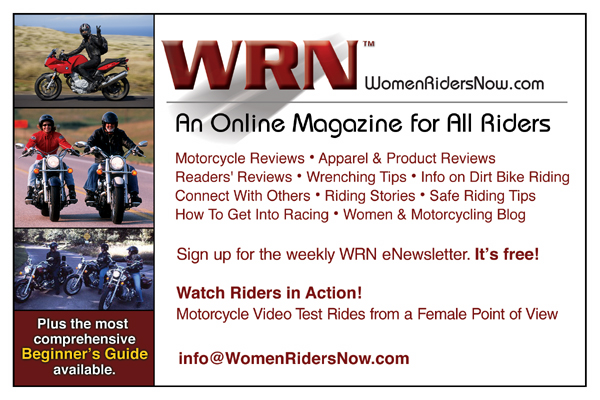 These postcards are free. Just let us know how many you want and well send them priority mail to you. When you run out, just email us and well send more. Email Genevieve Schmitt at gschmitt@womenridersnow.com.
Be sure to tell us:
-your name,
-facility/dealership name
-address where to send postcards (can be your home if you want to be in charge of them)
-how many you need
Thank you for helping spread the word about Women Riders Now.