The month of May is Women Riders Month and Women Riders Now (WRN) is celebrating by giving away four Scala Rider G4 PowerSet Bluetooth intercom systems, one each to four lucky readers. Starting May 3, 2010, and running through May 31, 2010, visitors to WRN will be asked to fill out a five-question survey to be entered to win one of four helmet intercom systems. There four chances to win. You can access the survey here.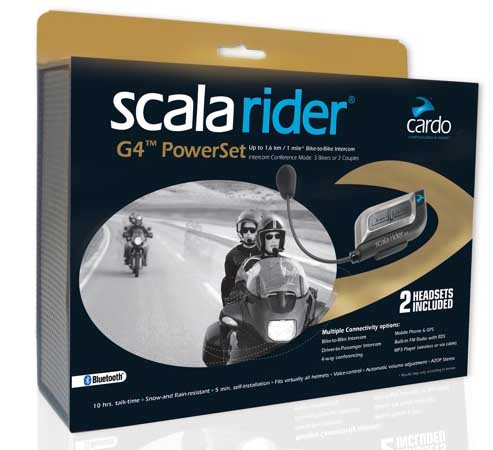 Women Riders Month, officially declared in 2009 by Harley-Davidson Motor Company, is a time for women motorcyclists around the globe to celebrate the joys of motorcycling by getting out on their bike and riding. "If there is ever a time for women to make time to ride, May is the month to do it," said Genevieve Schmitt, founder and editor of Women Riders Now. "Women are riding motorcycles in record numbers. Having a month dedicated to them gives women the opportunity to bond with other female riders while showing the general public that many more women these days are enjoying the feeling of being in the front seat of a motorcycle."
Cardo Systems is joining in the celebration by offering WRN readers the opportunity to own its latest intercom communication system, the G4 PowerSet, featuring two factory-paired units, meaning the headsets are ready to use right out of the box. The bike-to-bike intercom communication system works up to a 1 mile in distance. With the addition of a third paired G4 unit (sold separately), three separate bikers can talk to each other as well. Or add in another PowerSet system, four headsets in total, and you can have intercom communication between two couples on two bikes traveling within a distance of up to one mile between each other.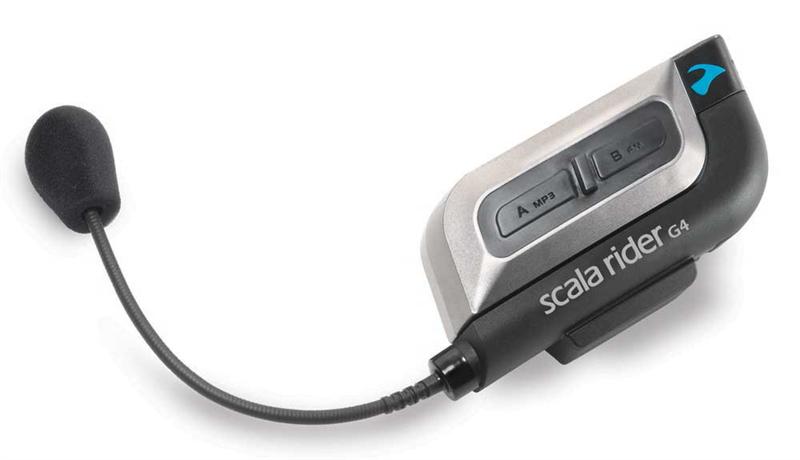 The G4 PowerSet headsets also feature multi-device connectivity including mobile phone, A2DP (Bluetooth stereo), FM radio with RDS, intuitive button controls, wire connectivity to iPod/MP3 player, and much more. "These are truly the top of the line when it comes to motorcycle intercom systems," said Schmitt. "I'm thrilled to be joining forces with Cardo to offer our readers such an exciting product."
Starting on May 3, 2010, visitorsto WRN can access a short survey here and then be entered to win the drawing.Oncethe survey is completed, a visitor can enter on his or her name for the drawingtaking place in early June for one of four G4 PowerSets. Each set retails for$489. One entry per visitor. To learnmore about Cardo Systems products visit
CardoSystems.com
.