Successful AHDRA drag racer Valerie Thompson will now race in the NHRA Pro Stock Motorcycle Class, viewed as a step up in the drag racing world. She will pilot an Samp;S G2 Buell in all rounds of this leading drag racing series.
One win, two runner-ups and three semi finals put her ride, the Hacienda Harley-Davidson V-Rod Destroyer, third in the nation, and runner-up in the Western Division. Valerie Thompson Racing (VTR) completed the year only seven points away from winning the championship and the AHDRA presented VTR with the #8220;2007 Best Appearing Team#8221; award.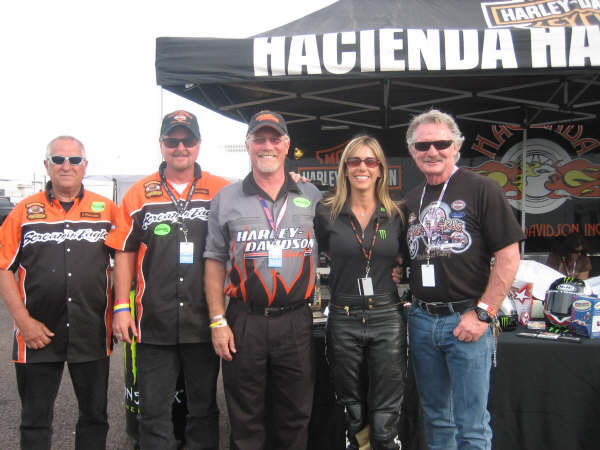 In preparation for the 2008 NHRA season VTR has secured The Real Security Companys GPS product technology EYE-ON as their official title sponsor. Valerie is currently developing her new team and changing her look with new team colors, and racing leathers. The real work is not about looks, she says. #8220;My new crew chief, Gary Tonglet, has me on a very strict training program. We#8217;re making many hot laps and will be ready for Gainesville on the EYE-ON Samp;S Buell.#8221; Click here to view pictures of Valerie testing her new motorcycle.
#8220;I am so glad to have the chance to do what I love and succeed at it. Everybody that has worked with me understands the small victories are just as important as the large victories, and no one knows this better than my 2007 Crew Chief Mickey Eddinger.#8221;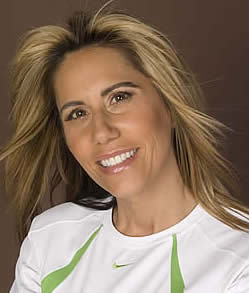 With only a few years of racing under her belt, moving up to the NHRA will be a lot of hard work but Valerie is sure it will pay off. #8220;I have learned that it takes more than just riding talent to be successful. I have found out it takes showing up everyday inspired, eager to face the everyday challenges and responsibilities of winning, and knowing you are only as good as the people you surround yourself with.#8221;
For more information, visit Valerie#8217;s Web site at ValerieThompsonRacing.com.