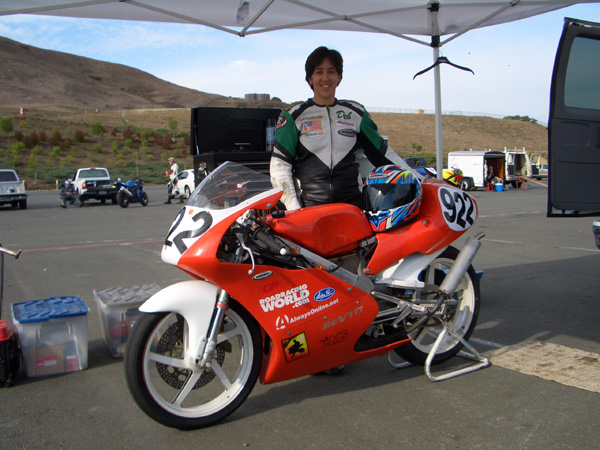 Debra Kuick is our expert motorcycle racer who contributed to our racing section when we launched the site in 2005. She resides in San Rafael, California. Deb has been riding motorcycles since 1993 and racing since 2000. Her first street bike was a Honda CBR600F2. She is currently the service manager at Marin BMW Motorcycles.
Deb has been working in the motorcycle industry for eight years starting at a Harley Davidson/Buell dealership. Shes since worked with nearly every manufacturer in some capacity or other including Honda, Kawasaki, Triumph, Big Dog, American IronHorse, Excelsior Henderson, Suzuki, Bombardier and Seadoo, Yamaha, Ducati and BMW. Shes pretty much done it all from marketing director, service manager, parts manager, shipping and receiving, Web site maintenance and office help.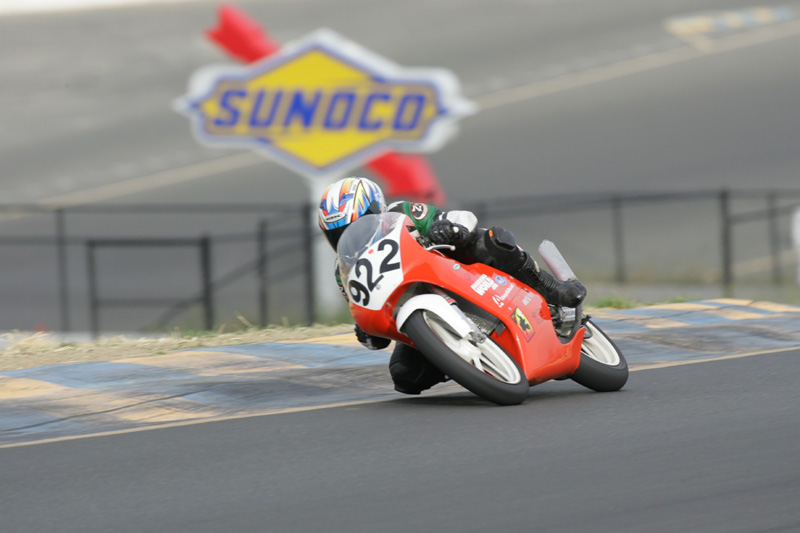 Debra is a former California Superbike School instructor, course controller and licensed 18-wheeled motorcycle transporter. She also works for Factory Pro Tuning as a dynamometer operator, tuner and trainer.
Debra has some impressive racing credentials. She is a licensed expert road racer in the USGPRU 125 Grand Prix National Championship series and ranked 18th nationally finishing 10th in the West Coast region. Way to go, Deb! She is entering her sixth year of motorcycle racing which started in Loudon, New Hampshire, with the Loudon Roadracing Series. She moved to California where she started racing at the Willow Springs Motorcycle Club with her Honda RS125. Of the seven or so races she competed there before switching to a national series she won all but one of my races. That one she came in second.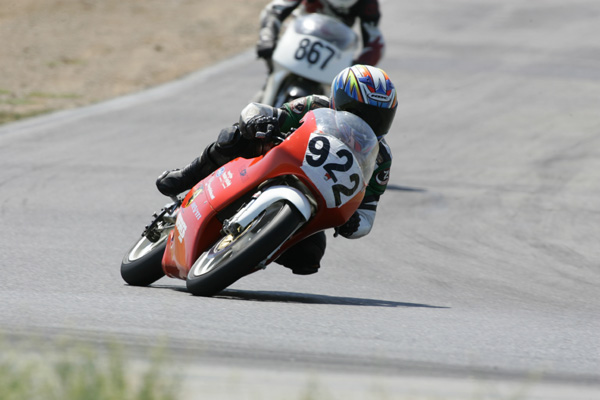 She has held expert racing licenses with Formula USA, CCS, WSMC and the Can-Am (Canadian-American) 125GP Challenge. Shes also attended the Penguin Race School and Freddie Spencers High Performance Riding School. Deb has also coached racers at the Code R.A.C.E school. To contact Debra, email her at rrdeb@yahoo.com.