2009 AMA Motorcycle Hall of Fame Inductee
Congratulations to Mona Ehnes on her upcoming induction into the AMA Motorcycle Hall of Fame during the 2009 induction ceremony at the Hard Rock Hotel amp; Casino in Las Vegas this December. Mona Ehnes has been on the front lines of the off-highway vehicle (OHV) rights battle ever since she charged into the fight for motorcyclists rights in 1967 when controversial legislation was introduced that would have restricted off-highway vehicle riding opportunities in her home state of Montana.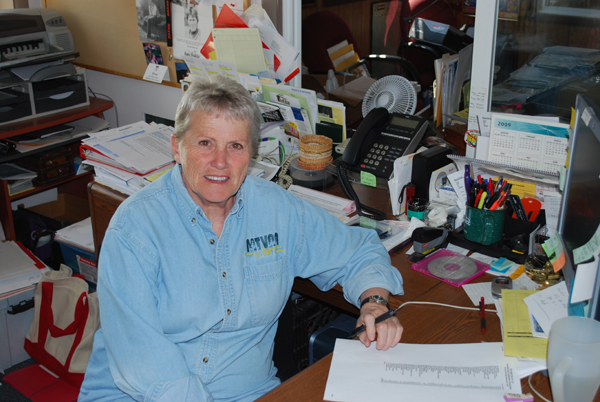 "Mona Ehnes is one of motorcyclings most dedicated rights activists," said AMA President and CEO Rob Dingman. "She not only embodies the spirit of advocacy but also possesses the even rarer fortitude to act on her convictions. Im thrilled that our voters are honoring Mona and her accomplishments by giving her a well-deserved place in the AMA Motorcycle Hall of Fame."
Models With More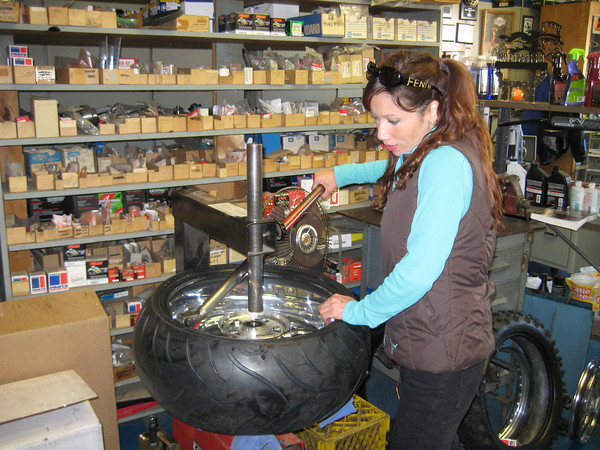 AFT Girls, a division of Amador Fine Tune, is a modeling agency adding brains to the usual modeling equation of boobs and butts. The latest project of the lovely ladies: building a custom metric V-Twin, dubbed "LowLa." While increasing the models knowledge of motorcycles and the industry as a whole, building "LowLa" will prove to the world that these girls really do have it all. The motorcycle, under the guidance of AFT Customs Jim Giuffra, will be unveiled at the 2009 LA Calendar Motorcycle Show and then will continue onto Sturgis as AFT Customs 2009 entry into a bike show there defending its World Champion title.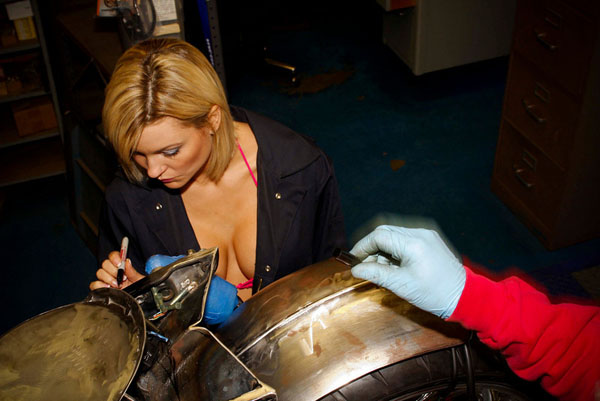 The Garage-Girls Biker Makeover Winner
Congratulations to the winners of The Garage-Girls Ultimate Biker Makeover Carlisle Edition. They are Kristen Buckley of Red Lion, Pennsylvania, and Victoria Kriner-Aversano of Myerstown, Pennsylvania. Both received personal makeovers, including ICON helmets, riding jackets and gloves, 7 Eye riding glasses, and Harley-Davidson riding boots. Both women also received clothing from Pink Partz, a Wizards bike detail cleaning kit, a technology case from Otterbox, and a case of Spectro Oil along with a years subscription to IronWorks Magazine.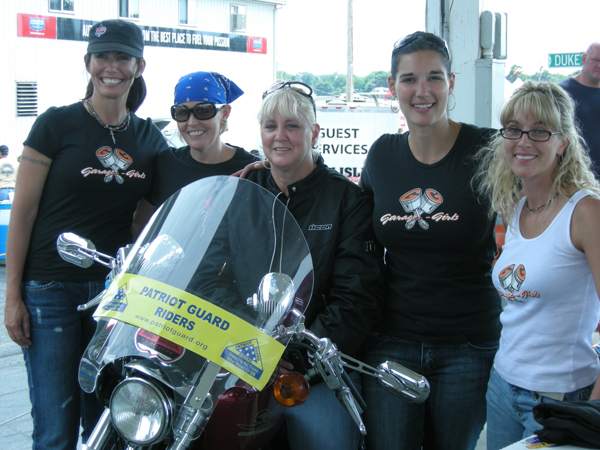 Kristin was also presented with not only a cool luggage bag from T-Bags but also a bag of surprises for her 11-year-old son, Jed, who couldnt make it to Bike Fest because his leukemia had landed him in the hospital.
For the grand prize, it wasnt just Victoria who got herself outfitted her bike got "hooked up" as well. The new features included a dyno run by Cycle Solutions, new mirrors, grips, levers, pegs and speakers by Kuryakyn. She also got chrome 100 spoke American Wire Wheels wrapped with Pirelli Night Dragon Tires, a new Mustang seat and some special pinstripe work by Dan Kite.
Girl Scouts amp; Motorcycling
They look more like off-road warrior princesses than traditional Girl Scouts. But under the protective plastic armor and helmets are 10- and 11-year-old Girl Scouts from Troop 3323 in Georgia. They took it upon themselves to raise more than $700 to purchase signs for the Motorcycle Safety Foundation (MSF) Campus at Alpharetta, Georgia. The donated signs reminding trail users to Avoid Sensitive Areas!, Leave What You Find!, and Trash Your Trash!, messages that reflect the eco-friendly principles the girls learned while attending classes at the MSF Campus Outdoor Education Center. They earned the coveted Girl Scout Bronze Award for community service in the process. Way to go girls!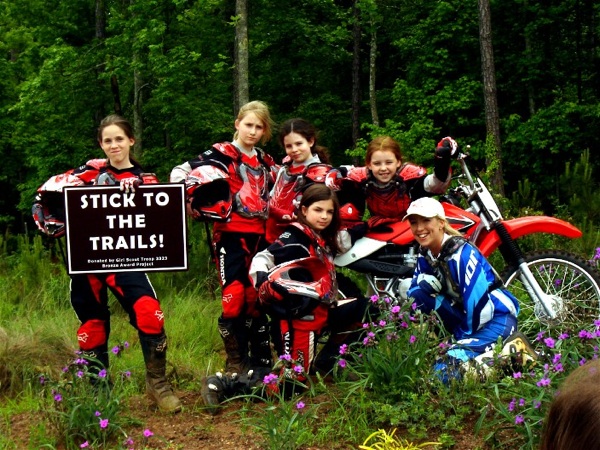 Helping Our Soldiers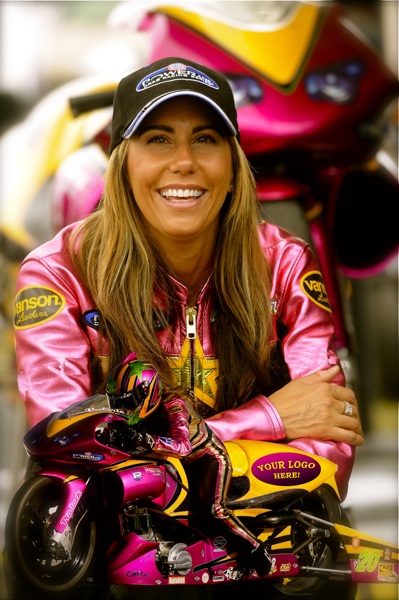 Two-time Bonneville land speed record holder and current Pro Stock Motorcycle racer Valerie Thompson is partnering with Team Marines Racing. The agreement will help to generate revenues for the Wounded Warrior Project and the Injured Marine Semper Fi Fund while giving Valerie Morgan Racing direct associations with active duty, retired and future Marines and their families. Thanks for showing your support, Valerie!