Shayna Texter, a 20-year-old flat track racer, made history late November when she became the first female in AMA Grand National history to win a GNC Pro Singles main event. Shayna's win marks the first time a woman has won a main event in the more than 50-year existence of the sport, considered the oldest and most traditional form of motorcycle racing. GNC Pro Singles, the class in which Shayna competed, is the professional division of the Grand National Championship series, which is the flat track series. Singles class means her motorcycle is a single cylinder as opposed to a twin cylinder, which is another class.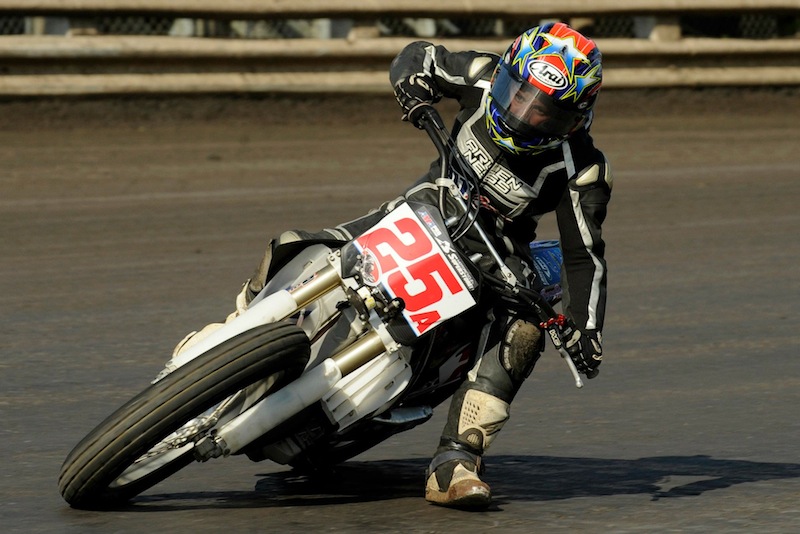 After setting the fifth fastest time while qualifying at the GNC race in Knoxville, Tenn., on November 22, Shayna came through the pack in her heat race to finish in second place. With that finish, she secured herself a spot on the front row for the main event.
Watch this incredible video showing how Shayna moves up from eighth place to the lead position, then battles it out with the number two guy, Briar Bauman, whos just 16 years old.
Shayna said of her win, "I have just been digging deep and getting hungrier every time I get close to a win. I have been dreaming about this for a long time, and to make it happen at a place where my grandfather has a place in the Knoxville Sprint Car Hall of Fame makes it even better." Shayna's grandfather, Glenn Fitzcharles, is a five-time URC Sprint Car Champion with more than 200 career wins on car tracks around the East Coast. Way to go, Shayna!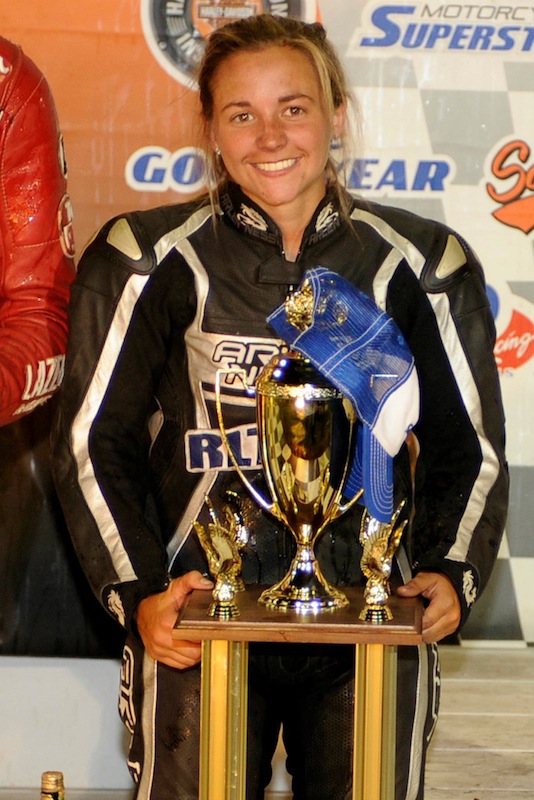 Shayna is one of two women regularly competing in the Grand National Championships. Nichole Cheza is the other one. Read WRNs interview with Nichole, who races in the Twins category and is aiming to win a GNC championship.
Related Articles
Racer Profile: 10 Minutes with Flat Tracker Nichole Cheza