Choosing steel and torches over ribbons, Harley-Davidson "ignited" its presence for the grand opening of the new Harley-Davidson Rally Point and the official kick-off to the 75th
Sturgis Motorcycle Rally.
Friday, July 31st marks the first day of the new 75-year partnership between Harley-Davidson and the city of Sturgis as the rally's official motorcycle.
Watch this video of the ceremonial chain cutting and a glimpse at the new rally point in Sturgis, South Dakota.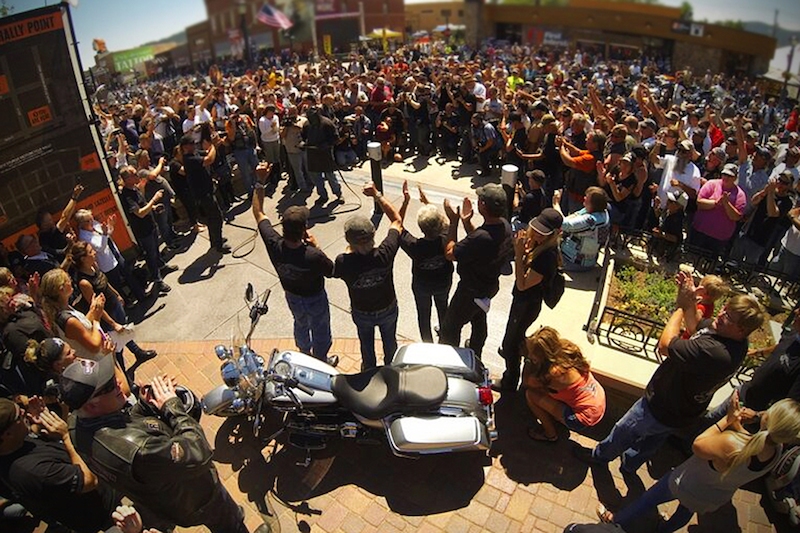 A mecca for riders that provides a new permanent home to celebrate the freedom, independence and rebellion found in riders around the world, the Rally Point will serve as a central spot for riders during the Sturgis Motorcycle Rally, and a gathering point for the citizens of Sturgis throughout the year.
"Sturgis is a mecca for riders around the world. The Harley-Davidson Rally Point establishes a new site in downtown Sturgis for people to gather year round," said Bill Davidson, great-grandson of Harley-Davidson founder William A. Davidson and vice president of the Harley-Davidson Museum. "The renaming of 2nd Street to Harley-Davidson Way honors the legacy of our company's founders along with all the extraordinary men and women who ride our motorcycles."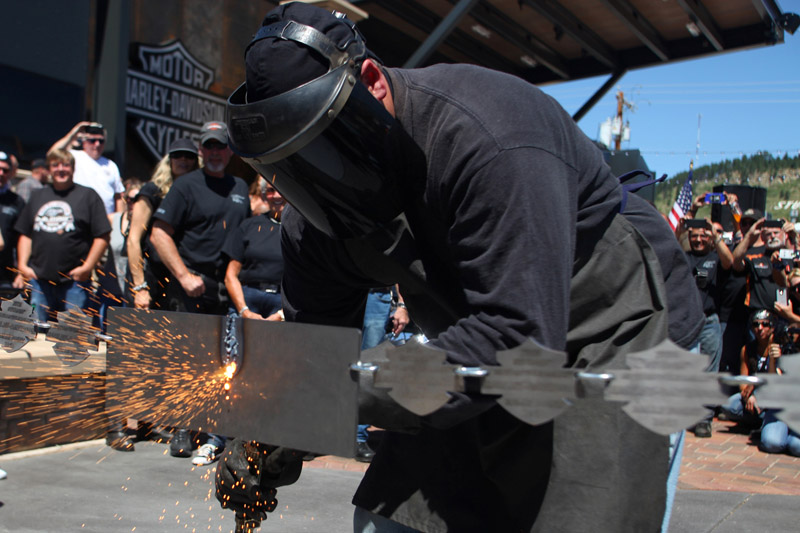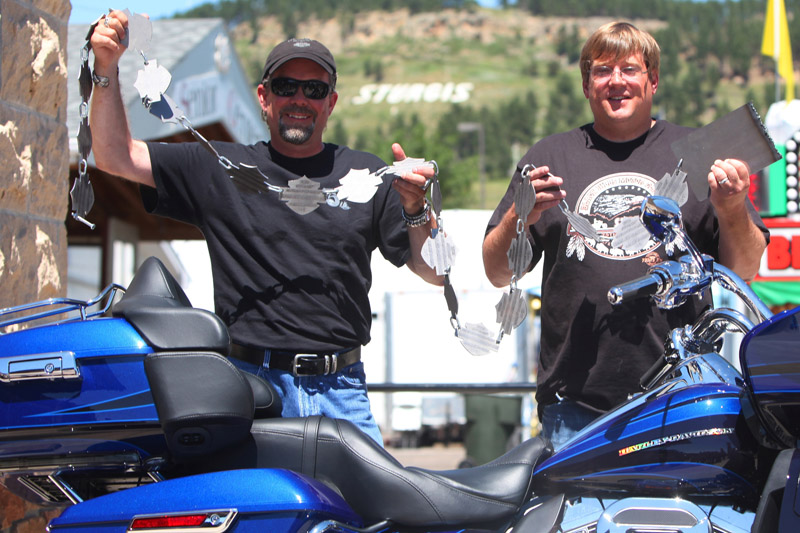 Building on the 75-year agreement that makes Harley-Davidson the rally's official motorcycle, The Rally Point—at the corner of Main Street and Harley-Davidson Way—includes a stage for events, concerts and weddings.
Harley-Davidson fans across the country suggested dozens of names for the new Main Street presence. The Rally Point—an enduring term for a ride-starting meeting place—rose to the top. Riders on three Harley-Davidson motorcycles: a 1978 Super Glide with a Shovelhead engine, a 2015 Street 750, and a Project LiveWire motorcycle broke ground March 25 on the new space.
To ensure the new multi-purpose space builds on the legacy of the brand and is pure Harley-Davidson, 74 bricks from the company's Milwaukee headquarters, a building that once housed the company's factory dating back more than 100 years, and one brick from the Harley-Davidson Museum were integrated into The Rally Point's final construction.
As part of the ceremonial groundbreaking, the bricks traveled 900 miles from Milwaukee on Harley-Davidson motorcycles and were delivered to Mayor Carstensen by members of the Harley Owners Group. Carey Hart, motocross star and 2015 Grand Marshall of the Sturgis City of Riders Mayor's Ride, received the bricks with Mayor Carstensen back in March.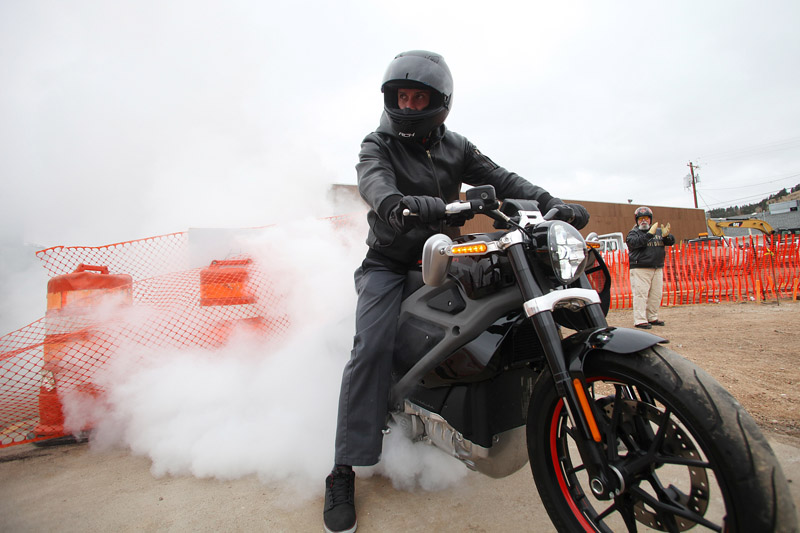 To see more Harley-Davidson Sturgis related action, visit
h-d.com/sturgis
.
Related Articles
Recap of 2014 Sturgis Motorcycle Rally
Sturgis Motorcycle Rally Virgins