For decades, manufacturers have been making undergarments for bicyclists, so it seems only natural that they'd start designing the same for motorcyclists. LDComfort has been making long-distance motorcycle undergarments for men since 1999. Now the company is recognizing the importance of the womens riding community by offering ladies versions of its riding shorts, tights and tops.
The LDComfort Women's Combo Top is designed like a tank top, but with a bra-like supportive inner liner made from dual-layer fabric that keeps skin dry. The top has no wires, minimal seams and enough support that you can ride without worry.The Combo Top is meant to fit snuggly and comes in a wide range of womens sizes.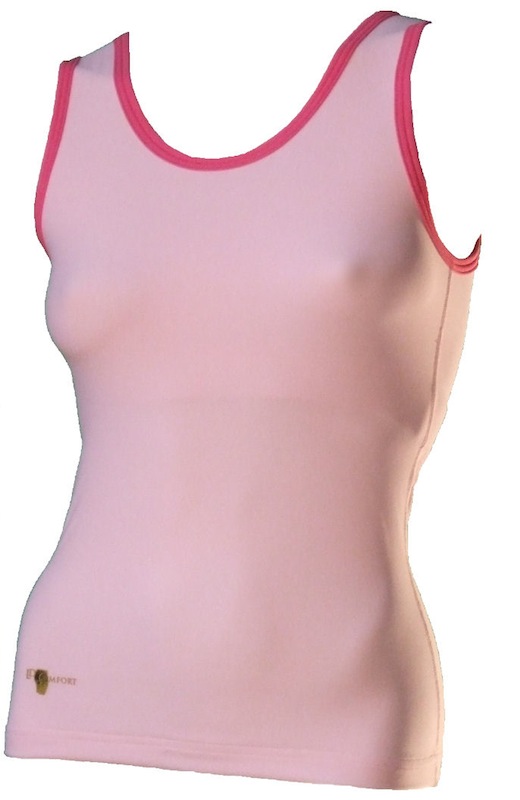 Like the Combo Top, LDComfortsWomens DryLine Shorts are made with a dual-layer material that keeps moisture away from your skin.The shorts are ideal for long-distance riding thanks to their lack of seams in the seating area.The lightweight material helps regulate body temperature, while the fabrics antimicrobial properties help prevent the growth of odor-causing bacteria. The one-way gripper leg and high back help prevent ride-ups or ride-downs, and designers added a gusset to the womens version of the shorts for additional comfort.
| | |
| --- | --- |
| This cut-out photo shows the supportive inner liner located inside the black-colored Combo Top. | The DryLine Shorts pack small, wash easy, and give you the ability to stay comfortable in most weather conditions. |
The LDComfort Womens Combo Top is available in sizes Small to XX-Large for $57.85, while the Dryline Shorts are available in sizes Small to 4X-Large for $39.95. For more information, visit
LDComfort.com
.
Related Articles
New Gel Seat Cushion for Riders