The non-traditional motorcycle manufacturer, UM (United Motors of America, Inc.) is offering two new motorcycles in the sport category for 2007, the V2S-250R and V2S-650R. The V-twin bikes are similar in size and have rider-adjustable inverted front forks and footpegs.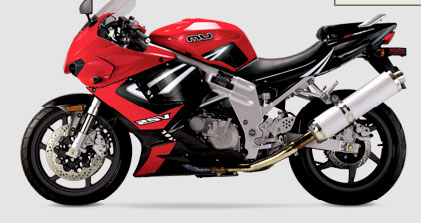 "Motorcyclists demand exceptional style, performance and great quality at affordable prices," said Jose Villegas, Vice President of Marketing and Public Relations for UM. "Riders at all experience levels may bring in the new year with UMs two new sport bikes, which offer not only the cutting edge features that are demanded by riders, but the superior build standards to keep them riding."
UM is also introducing a new 650cc touring cruiser and two new scooters (150cc and 250cc) this year.