If you ride a trike, chances are youve visited our sister site,
TrikeRidersNow.com
(TRN). Starting June 7, were launching the TRN Ultimate Giveaway to celebrate TRNs new look and added features. And to show its commitment to the three-wheeled market, Performance Machine, a leader in aftermarket wheels and accessories, has furnished one unbelievable grand prize
#8212;
a set of custom trike wheels valued at $3,000.
TRN recently launched a revamped Web site with updated graphics and several new user-focused features, including
Trike Classifieds
and a
Trike Forum
. The updated features underscore the sites continued commitment to providing trike-related news and reviews to the growing population of trike riders.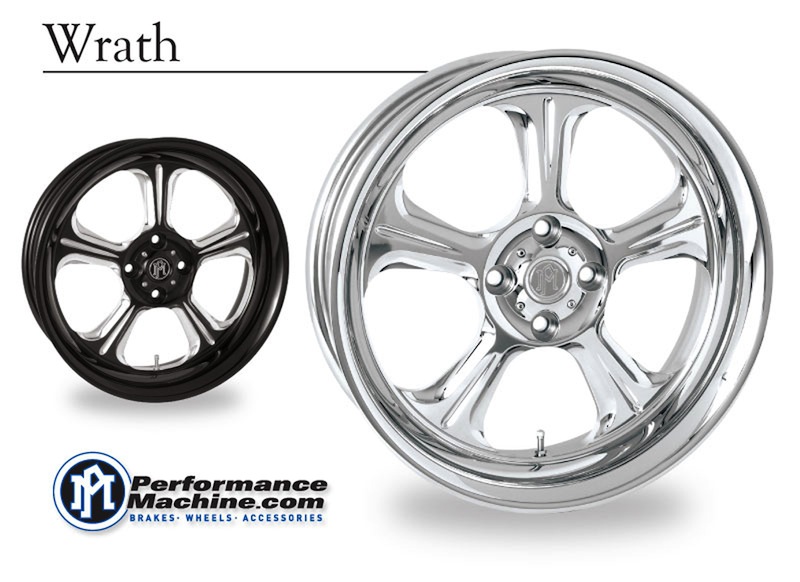 #8220;I am so grateful to Performance Machine for joining me in my efforts to promote TrikeRidersNow.com by donating a set of custom trike wheels (that#8217;s three wheels!) for one lucky winner,#8221; says Genevieve Schmitt, founder and editor of TrikeRidersNow.com. #8220;Performance Machine and I are committed to the trike market, an important segment of the powersports industry, and this contest is one way we can serve the riders.#8221;
How can you enter? Its simple#8212;starting June 7, 2011, visitors to TrikeRidersNow.com who sign up to receive the
TRN newsletter
will automatically be entered into the giveaway. If you already receive the newsletter, we need you to sign up again to enter the contest. Dont worry, you wont received two newsletters. The winner will be chosen at random when the contest expires on November 30, 2011.
So what are you waiting for?
Sign up
for the newsletter, and not only will we send the latest in trike news and reviews straight to your inbox
#8212;
you could be the winner of one amazing prize.For contest rules and regulations,
click here
.