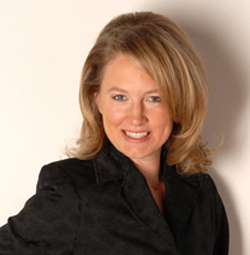 Many women got into motorcycling because of the calming and joy-inducing effects it has on our soul. But with the business of life getting in the way, many women (and men) are finding less and less time for their motorcycle. Holidays bring added stress and pull on one#8217;s time.
Christine Louise Hohlbaum (photo at right), author of "The Power of Slow: 101 Ways to Save Time in Our 24/7 World" (St. Martins Press, Falll 2009) has written a list of the top 10 ways to slow down this holiday season. With Thanksgiving less than a week away, it#8217;s a great time to start heeding this list in as many ways as possible and incorporate the sport of motorcycling.
Ive taken the liberty of customizing this list for women riders. My notes are in italics. If its winter where you are and you cant ride your motorcycle, substitute a winter activity that you enjoy. Thats what Ill be doing.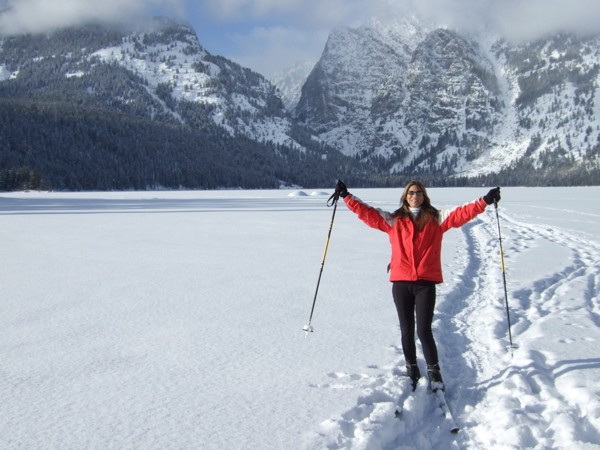 Top 10 Ways to Slow Down This Holiday Season
1) Establish gadget-free spaces. In our hyper-connected world, our gadgets sometimes take precedence over the people in our lives. While "now" is all we really have, you neednt spend every second of it in your online universe. Amen to this one! I really need to heed this as computers and blackberries are my work. I vow to focus more on the people in my physical world #8211; the people around me, rather than the people in my cyberworld.
2) Reduce the immediacy of your communication by actually writing a letter of thanks to someone instead of an email. The person will appreciate your efforts and the time it took for you to send the note. Im actually doing this. I just went to the card store and bought three thank you cards that I will send to my sisters and mother for being so over-the-top wonderful to me this past week. I will take the time to handwrite the notes, handwrite the envelope, place a stamp on it and get it to the post office. Phooey to email thank yous.
3) Busy is a mind-set. Remember that activity does not equal productivity. Taking time to think is as valuable as implementing the idea itself. Take the time to think about where youd like to go next with your motorcycle? Or what youd like to do with it next. Actually take the time to research and savor the act of thinking about what you want to do next with your motorcycle.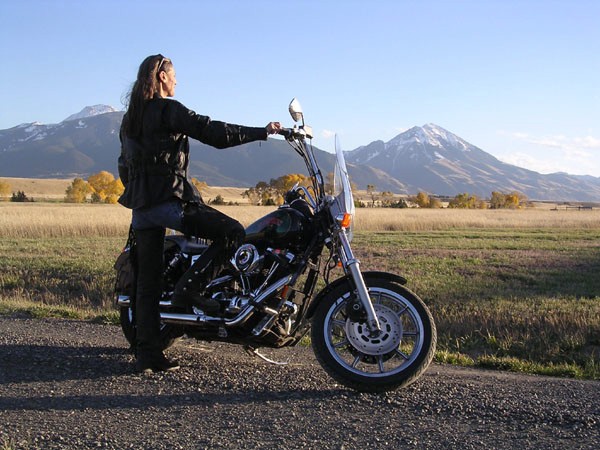 4) Disengage from clock combat. Spend a day without wearing or watch or access to the time. Next time you go on a ride, dont take your watch, or dont look at the clock on your cell phone. Avoid time. Just ride until the sun sets.
5) Avoid holiday meltdowns by managing expectations. When you communicate effectively, you avert possible upsets before they happen. If youre feeling particularly anxious over a meal you have to prepare, a house you have to clean, or guests you have to entertain, take some time beforehand to calm your nerves with a motorcycle ride.
6) Treat your food intake as your primary activity, not as a secondary one as you do something else (such as read or watch TV). Food should be savored and enjoyed just as you do your motorcycle rides.
7) Identify potentially hazardous behaviors such as texting while driving. Turn off your cell phone in the car. Next time you ride your motorcycle, dont be tempted to check email or texts when you stop #8211; and dont send any either. Enjoy the ride.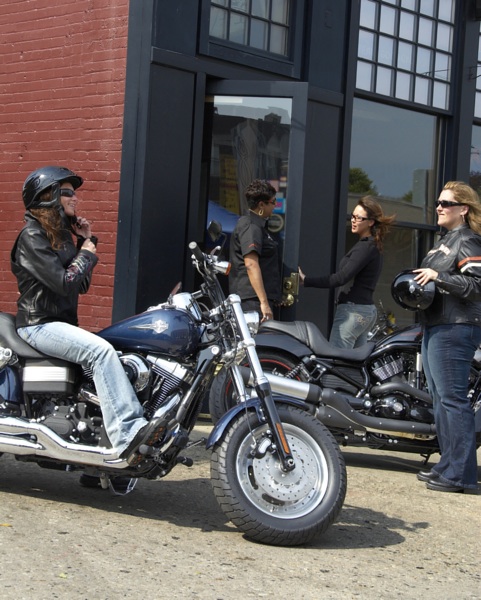 8) Learn to say "no" with kindness. When you do so, you are truly saying "yes" to yourself. Saying no means more time to spend on your motorcycle. Make a choice to ride more, either alone or with friends. Its a great way to say "yes" to yourself.
9) Slay the inner pig-dog, a mythical, procrastinating creature (called Schweinehund in German) that tells you "now" is never a good idea. All we have is now. Take that motorcycle jaunt youve been thinking about the last few days, even if its by yourself. Do it now, because you may get too busy later.
10) Embrace time abundance, a notion of having more than enough time to do what is required to fulfill your ultimate purpose. When you embrace time abundance, you have time to ride your motorcycle more.
Christine Louise Hohlbaums book-related blog can be read at PowerOfSlow.org. It was recently nominated for Blog of the Year 2009 by the Stevie Awards for Women in Business. Christine lives near Munich, Germany, with her husband and two children. She occasionally takes on small TV and film roles to satisfy her inner thespian. Christines book, "The Power of Slow: 101 Ways to Save Time in Our 24/7 World" is available through online book retailers.