Four of the top female motorcycle racers, each making history and breaking records on their own, gathered for a panel discussion at the Long Beach, California, stop of the Progressive International Motorcycle Show in December.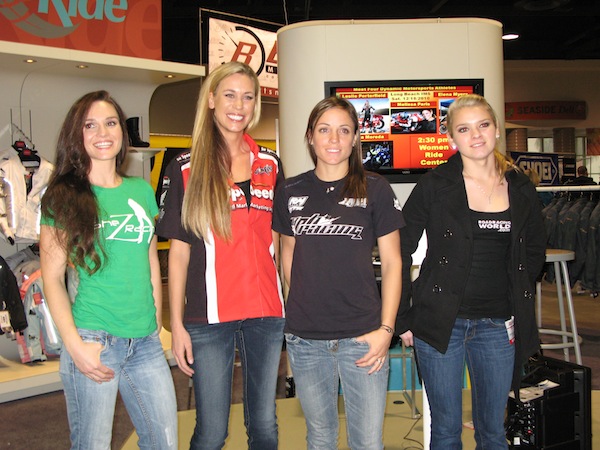 Leslie Porterfield is a multi-record holder for land speed racing at the Bonneville Salt Flats. She also holds the Guinness World Record for "fastest conventional motorcycle speed"set by a woman. At 16 years old, Elena Myers is the first woman to win an AMA Pro Racing professional motorcycle road race. She did so in May 2010 at Infineon Raceway in California. Melissa Paris holds the highest finish by a female in the Daytona 200 and has won national races in the 250GP class of the USGPRU race series. And Shelina Moreda recently obtained her AMA pro license, making her one of only four women to do so. She started racing AMA Pro SuperSport last season.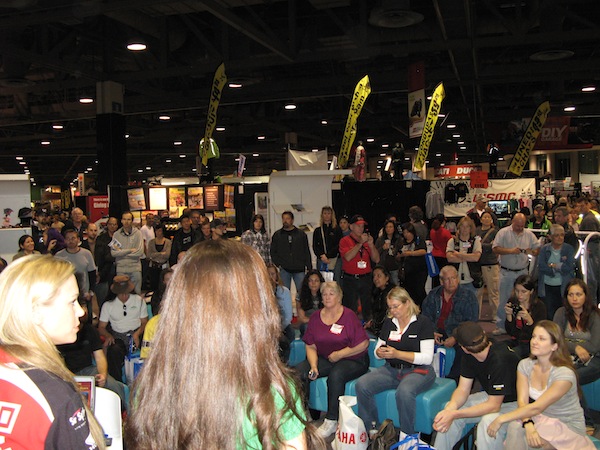 Women Ride organizer Sue Slate of the Women's Motorcyclist Foundation asked the panelists several questions, the first of which was what it's like being a female racer in a field of men. The four all agreed that it's a benefit in terms of getting sponsorships because female professional racers get a lot of press. Shelina said it's eye-catching to be a woman racing with men.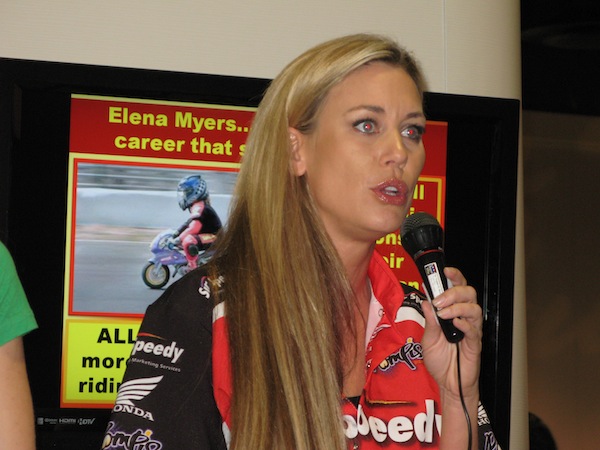 Leslie also shared with the audience what it's like setting land speed records. "When you're going 190 mph on an unfaired motorcycle, you're basically holding on for dear life."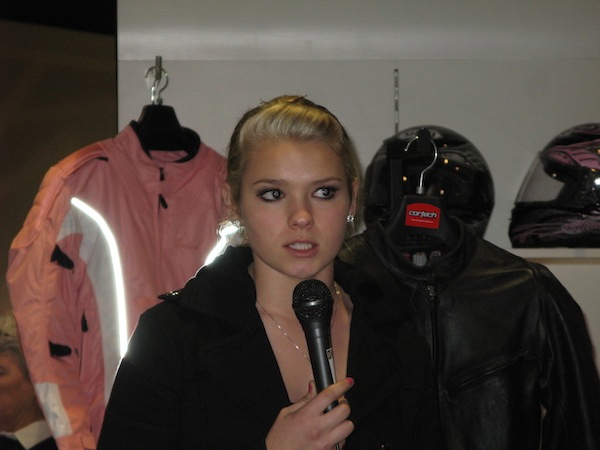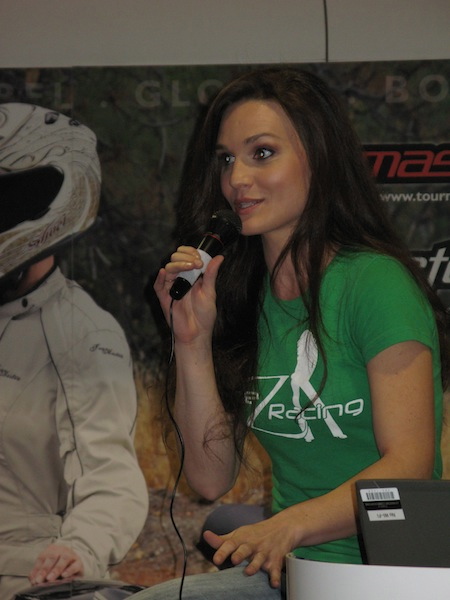 To learn more about these fascinating women, visit their respective Web sites listed below.
ElenaMyers.com