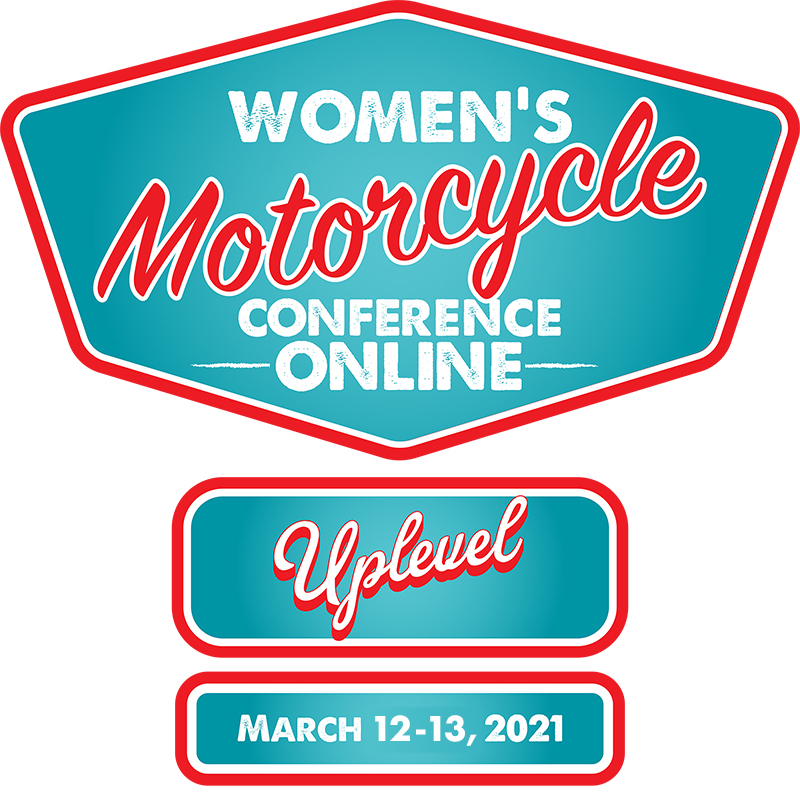 The third Women's Motorcycle Conference Online presented by Polaris and Indian Motorcycle is March 12-13, 2021. The theme is "Uplevel," focusing on encouraging women to "up their game," with special presenters, topic-focused workshops, three connection sessions, and more. You wont want to miss the meet amp; greet opportunities with presenters after the last presentation each day.
For a $25 registration fee anyone interested in the motorcycle lifestyle can enjoy the entire two-day virtual event and access the presentations safely from the comfort of their own homes on a computer, tablet, or smartphone.
In addition, Indian Motorcycle is offering a special "3-pack + Recordings" package at a flat fee of $75. The package includes a 3-pack of tickets to all the 2021 Womens Motorcycle Conferences Online (March 12-13, August 20, and November 5-6, plus recordings for a whopping $120 discount. You can get that offer here.
Over the course of the conference there will be three "Connection" sessions, which are networking sessions centered around a specific topic. Join WRNs Erin Sills on Friday at 1:00 p.m. EST when she hosts the connection session. Saturday at 3:00 p.m. EST the connection session hosted by Indian Motorcycles and well be talking about all things travel and two wheels. Saturday at 6:00 p.m. EST join Misty Johnson and Cori Maynard at Dunlop Motorcycles live from Daytona for conversation about tires, traction, and track days.
Uplevel presenters include Kristen Matlock, professional RZR Racer and SCORE Baja 1000 Champ; Sara Lobkovich, Chief Curiosity Officer at The Moto Curious; Megan Nolan, Vitality Coach; Whitney Meza, Digital Creator; Michelle Lamphere, Adventure Motorcycle Traveler and Author; Jen "Jrod" Dunstan, Regional Sales head of KTM Group; Gail Mooney, Producer, Like A Woman; Salmarie Wilson from SheADV; Sue Slate, Co-founder of Women's Motorcyclist Foundation; Jessica Kline, CEO at Backwoods Promotions Inc.; Angie Sandow, founder of Justridin.com; Tina McDermott, personal trainer, motivational speaker and weight loss coach; Misty Johnson from Dunlop Motorcycle Tires; Rocky Ha, Owner of Rocky Wrenches and Rides; Lisa Malachowsky, Chairperson of the Womens Coalition of Motorcyclists; Vanessa Ruck of TheGirlOnABike.com; Astrid Althoff Motorradfrau, motorcycle safety trainer; and Deyanira Mendoza Dominguez, adventurer and engineer.
The WMCO welcome presentation kicks off at 11 a.m. EST Friday, March 12, 2021. Click here for the complete list of events and to register for Women's Motorcycle Conference Online: Uplevel.
Related Articles
Second Virtual Womens Motorcycle Conference Scheduled for November
Women Riders Now Calendar of Events