Motorcycle riders have handlebars to hold on to when they ride, but what about the passenger on the back of the motorcycle thats not equipped with armrests? A sissy bar helps, but its still a struggle to get comfortable for the long haul. Now an Albuquerque company has come up with a solution. Love Handles Motorcycle Armrests are uniquely designed to help make motorcycle passengers feel more relaxed by giving them something solid and secure to hold onto. And when the passenger feels more relaxed, she or he can comfortably lean with the rider during a turn.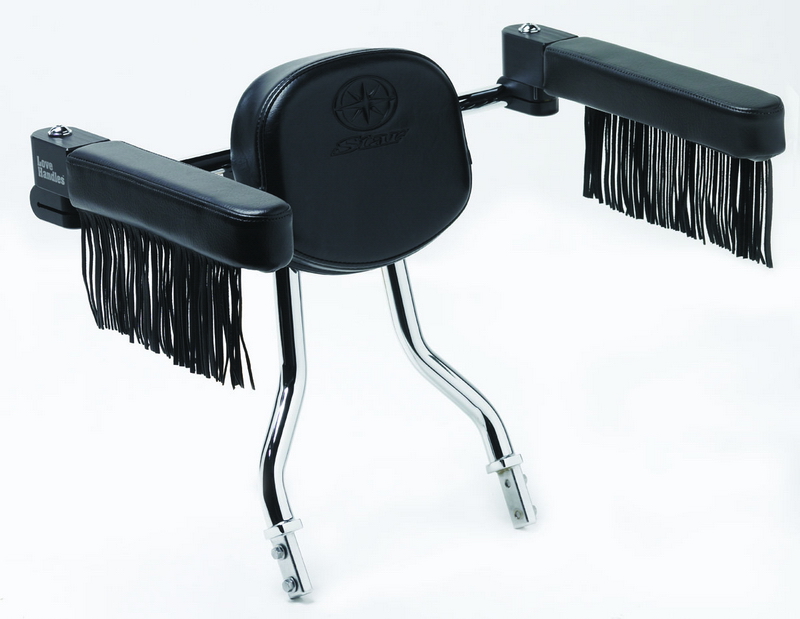 The companys proprietary release system allows armrests to pivot outward for easy-on, easy-off seating. Or just pivot the armrests 180 degrees for an extra luggage carrier designed for lightweight gear.
Love Handles Motorcycle Armrests are made in the USA with quality materials including chromed steel, aircraft-grade aluminum and the same highly durable, weather-resistant synthetic leather found on the best motorcycle seats. Love Handles attach to the sissy bars found on many Harley-Davidson, metric cruisers trikes. Installation is quick and easy, simply remove the pad from the sissy bar, secure the brackets on the sissy bar, mount Love Handles and adjust for height, then replace the pad. Love Handles comes with a 30-day money back guarantee and also carries a lifetime guarantee against product defects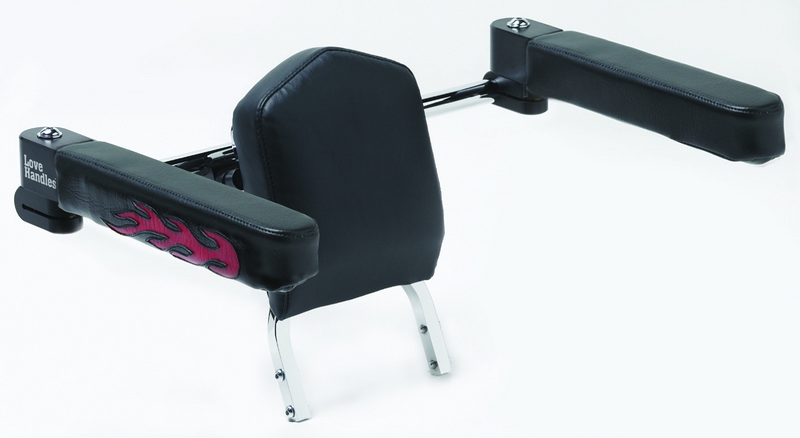 Love handles are available at MotorcycleArmrest.com for $329.00 for classic black, armrests with studs, fringe, or flames are available at an additional charge.
Looking for more news and stories about riding in back? Click here to visit the WRN Passenger Page.