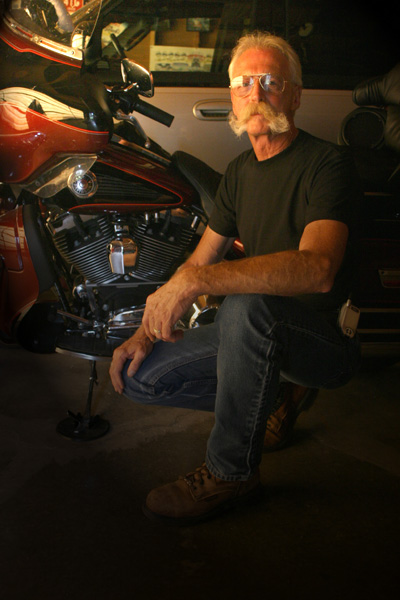 Gary Sellers is the 2007 inductee into the The Sturgis Motorcycle Museums Freedom Fighters Hall of Fame. The Freedom Fighters Hall of Fame recognizes the commitment and sacrifices individuals across the nation and world have made to protect the rights of motorcyclists. In their honor the Sturgis Motorcycle Museum amp; Hall of Fame established the nations first and only Freedom Fighters Hall of Fame.
Gary Sellers spent the last three decades leading ABATE of Ohio, having held just about every available position. He was a founding father for state funding for rider education in Ohio. It is estimated that rider education has saved 2,100 lives. Sellers was the "wing man" for John "Farmer" Eggers for whom the highest award of the Motorcycle Riders Federation (MRF) is named.
Gary Sellers will be honored at the annual Sturgis Motorcycle Hall of Fame Induction Breakfast, Wednesday, August 8th, at the Holiday Inn in Spearfish, South Dakota. Breakfast tickets are available for a $25 donation, tables of eight for $250. Tickets can be purchased through the Museum 605.347.2001 or online SturgisMuseum.com.