Women Riders Now (WRN) is kicking off the Spring season with our quarterly gift guide of exclusive deals on motorcycle-inspired products just for WRN readers. You wont find these anywhere else, so if youre reading this page, you can take advantage of these deals. Just follow the instructions for each item when ordering. Thanks for shopping here! Interested in advertising. Heres how!
National Cycle® Hardcoated Polycarbonate Windshields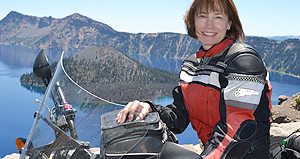 10% OFF
PROMO CODE: WRN 666-666
Offer Expires 5/31/18
–ORDER NOW–
---
National Cycles® polycarbonate windshields for cruisers, touring, sport and adventure bikes are made from the highest quality materials and are available in a multitude of sizes and styles. No matter what you ride, we have your perfect windshield. These National Cycle® windshields also come with a 3 year warranty!National Cycle® products are made in the USA.

MotoChic® Weatherproof Motorcycle Backpack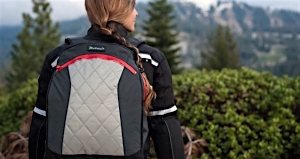 $50 OFF amp; FREE U.S. Shipping
Offer Expires 5/30/18
–ORDER NOW–
---
Women Riders Now readers can save $50 on the MotoChic® Gear Lauren Sport bag, the brand of choice for professional female racers and street riders. Wear this convertible bag as a backpack on the bike or a stylish tote/laptop bag off the bike. Its lightweight and durable, made from 100% vegan textiles, has reflective panels for nighttime safety, and innovative LED lights on the interior for visibility in the dark.

Dyna Beads – Tire Balancing Technology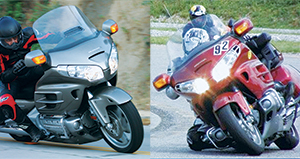 10% OFF
–ORDER NOW–
---
Dyna Beads dynamically balance tires on the move, resulting in a smoother ride, and one that lasts the life of the tire.

30% off Indian Motorcycle Riders Group Membership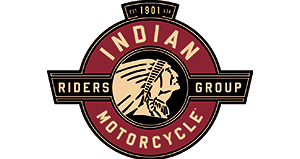 SAVE 30%
Offer Expires 6/5/18
–ORDER NOW–
---
You don't have to own an Indian motorcycle to be part of a legendary group of riders.
Membership includes: member patches and pins, local chapter rides and events, exclusive rally and event experiences, IMRG Magazine subscription, exclusive offers, and much more!

Mimi and Moto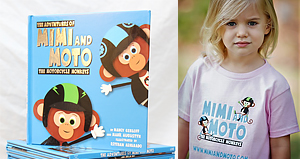 10% OFF
PROMO CODE: WRN10
Offer Expires 6/5/18
–ORDER NOW–
---
All orders placed before Christmas will include 3 FREE Mimi and Moto stickers.
Along with our childrens motorcycle book for ages 1 amp; up and early readers, we now have childrens t-shirts. They are available in blue, pink and gray, and come in sizes 2, 4 and 5/6; our logo is on the front and the back says "FUTURE MOTORCYCLE RIDER."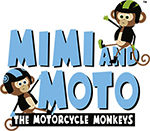 Save on HeliBars®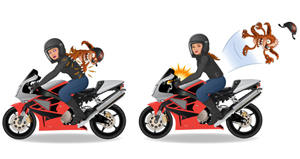 10% OFF +
FREE SHIPPING in USA
PROMO CODE: WRN2017
Offer Expires 6/5/18
–ORDER NOW–
---
HeliBars® replacement handlebars and risers provide motorcyclists with better handling ergonomics, giving you the confidence you need to master low amp; high speed control and performance. When you buy HeliBars, you benefit from years of experience in riding comfort. 100% Satisfaction guaranteed.

Two Great Styles, One Great Price!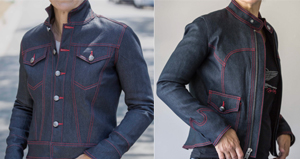 SAVE $125!
PROMO CODE: WRN2017
–ORDER NOW–
---
SALE PRICE $350.00 ea. + free shipping! Fearless and Speed jackets are designed for riding around town or long adventures. Great mid weather jackets completely lined in full DuPont™ Kevlar®. Warmer than leather and dampens wind reducing fatigue. Polyurethane coating adds water resistance and protects from dirt and debris.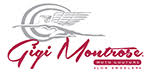 New for 2018: SP-MASTER LADY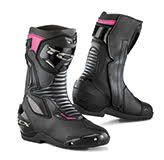 ON SALE NOW!
–ORDER NOW–
---
MSRP: $229.99 | FEATURES: CE Certification. Soft touch microfibre upper with front and rear increased padded area. Upper gaitor for a better wrapping around the calf. AIR TECH breathable lining. Polyurethane Ankle Retention System, polyurethane heel guard, ergonomic shin plate with iron mesh air intakes. MORE

Hot Deals from Hot Leathers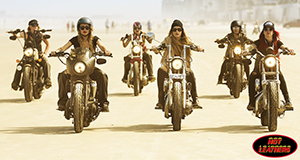 SAVE 25%
PROMO CODE: WRN7
Offer Expires 6/10/18
–ORDER NOW–
---
Check Out Hot Leathers Made in the USA Premium Leather Line!
Hot Leathers offers a full line of men's and ladies jackets, vests, chaps and accessories handcrafted in their leather factory in South Windsor, Connecticut. Shop online and save 25% off your entire order when you use coupon code: WRN7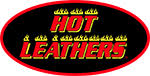 ---
---
---