Two companies are offering women riders an exciting way to satisfy their adventurous side by touring in an exotic country, while one company stateside is seeking adventurers to tour Americas last frontier. In 2011, there are four opportunities to tour the beautiful Indian countryside on an all-women tour organized by Back-N-Beyond. Women riders also have the opportunity to tour in East Timor, a small island and developing tourist destination just north of Australia. And for women riders looking for adventure in the U.S., Motoquest is organizing an women-only tour of Alaska.
Back-N-Beyond is offering four different women-only motorcycle tours in June, August, November and December to different parts of India, including the lush valleys and mountains of the Himalayas. Back-N-Beyond is owned by Moksha, the first woman in India to work professionally in motorcycling. She ran her first all-women tour in 2010. Below are some photos from that. To learn more about the India tours, visit Back-N-Beyond.com.
| | | |
| --- | --- | --- |
| The women stop to take some photos. The route travels on paved and gravel roads. | There are some water crossings, but the provided Royal Enfield motorcycles can handle it. | Moksha is the owner of Back-N-Beyond. |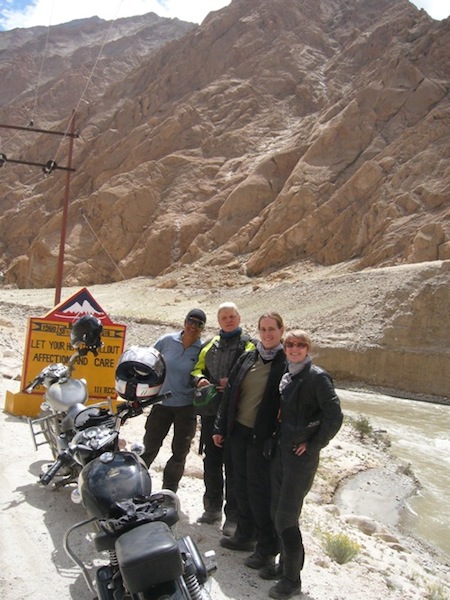 Timor Adventures is promoting its women-only motorcycle tour of Timor Leste (East Timor) as #8220;something that no one else in the world has done before#8221;#8212;motorcycle tours of Timor Leste are that new. In fact, Timor Adventures runs the world#8217;s first and only motorcycle tours of the island. The women-only tour is scheduled for July 29 to August 9, 2011 and will be guided by Vanna Lau, a motorcycle instructor with more than 35 years of riding experience.
Timor Adventures is owned by David and Shirley Carlos, an Australian couple married for more than 30 years. They started Timor Adventures as a way to support the economic development of East Timor and to pursue their passion for motorcycling and community development. For more information on the womens tour, visit
TimorAdventures.com.au
.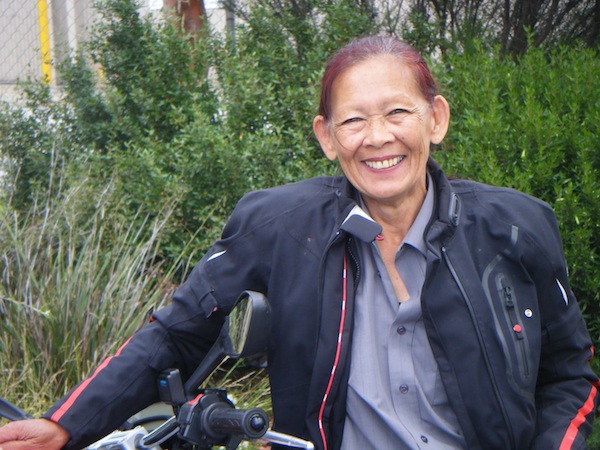 | | |
| --- | --- |
| This photo was taken on the road near the Indonesia/West Timor border on a tour last year. Pictured is Susan, one of the riders. | And here's Annie, who took Timor Adventures' September tour last year. This photo was taken outside the Pousada Hotel in Maubisse. |
Adventure tour company Motoquest is offering an eight-day, all-women tour of America#8217;s last frontier#8212;Alaska. Scheduled to run from July 1 to July 9, 2011, this all-paved ride will go from the coast to the interior, crossing mountain ranges featuring the tallest peaks on the continent. The tour will also include a relaxing day at a natural hot springs.
| | |
| --- | --- |
| Riders stopping for a photo op during the last Alaskan all-women tour. | This years tour starts and ends in Anchorage. Riders should be prepared for temperatures ranging from 40 to 95 degrees Fahrenheit. |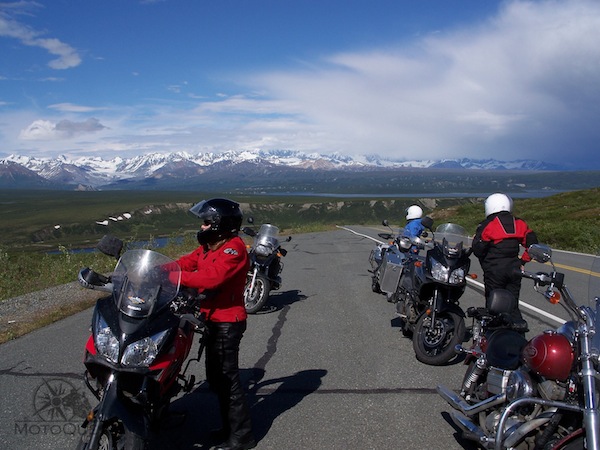 Motoquest has been organizing all-women motorcycle tours of Alaska for the last few years. Women Riders Now was involved with the first one in 2007 and posted this article. For more information, visit MotoquestTours.com.