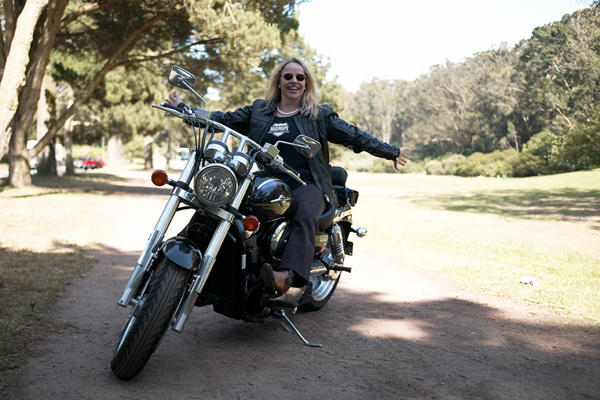 When Jenny Lefferts is out on her motorcycle she's actually working researching her next project. Jenny is a cartographer a mapmaker. To find the next great motorcycle road she hops on her bike and rides. "Its so flipping exciting," Jenny says enthusiastically. "I can hardly wait to see what's coming around the next corner."
Jenny knows her job is unique. Its something she created herself in 1999 inspired by the city she loves, San Francisco. Jenny owns a motorcycle map making company, MAD Maps. MAD stands for Motorcycle Adventure Destinations. San Francisco and northern California was the first area she mapped out. "My company comes from a passion for backroad travel and a passion for motorcycling."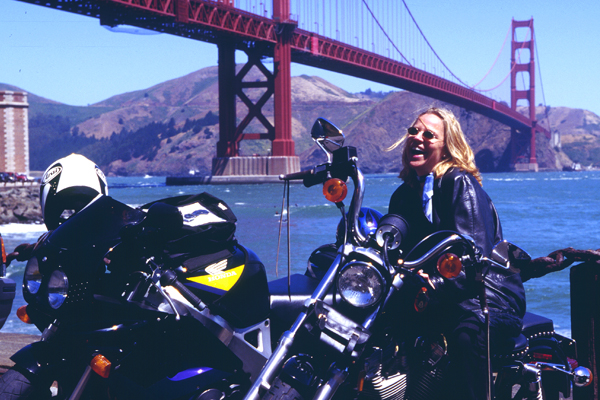 Jenny funneled that passion into creating four maps of California the north, the south, the wine country and the gold country. Then she mapped out the Smoky Mountains area. "If you look at a AAA map they highlight their scenic roads with a dotted line and that's great; we do too. We use the same roads, but they highlight maybe three percent of it. We highlight 100 percent. We put them into loops; we give people rides; we give them information," Jenny explains.
3EXTERNALhttp://www.madmaps.comThe ride loops on her maps list detailed directions and roadside attractions. Lists also include things to watch out for like heavily patrolled and slow traffic areas. Campgrounds are listed; so are fun and interesting restaurants. "We list biker friendly establishments, crazy old saloons. Were don't list IHOP and McDonalds," she laughs rolling her eyes.
Jenny's next project has her mapping every region of the country. Obviously, she cant possibly ride all the routes, so she hires MAD scouts riders who know the local areas. "I give them criteria in what were looking for in motorcycle friendly establishments, routes that people want to go on, and vista points. They go out and chart all of it for us."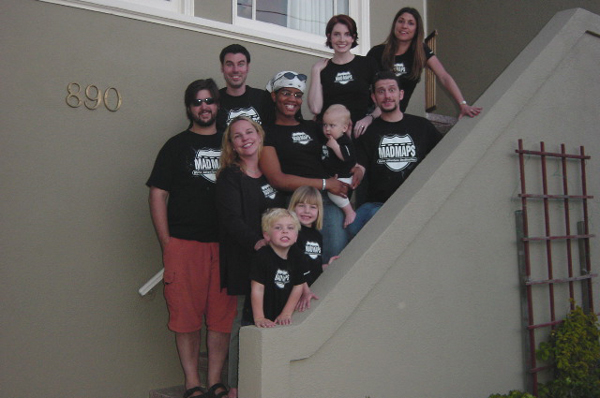 Jenny's enthusiasm for maps has led to her most ambitious project . "Its called Adventure America: Best Road Trips. They are the top rides in the country." Some of those rides include the Million Dollar Highway leaving Durango, Colorado, and Route 89A near Sedona. Motorcyclists who've been on these roads can attest, they are indeed rides of a lifetime.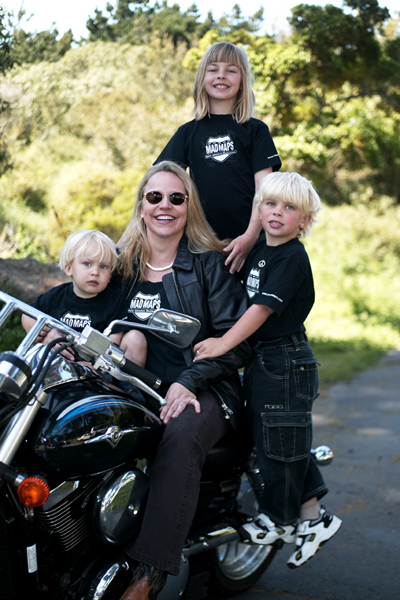 "Its great work, its exciting work, but its challenging," Jenny says taking a deep breath. Challenging because Jenny is a married mother of three children working from home. We wondered how she does it all. "Caffeine works well," she laughs. "Some people wish I didn't drink coffee."
More than caffeine, what fuels Jenny all day long is her passion for riding and her passion for discovering the next great riding road. For more information on MAD Maps, visit http://www.madmaps.comwww.MADMaps.com.