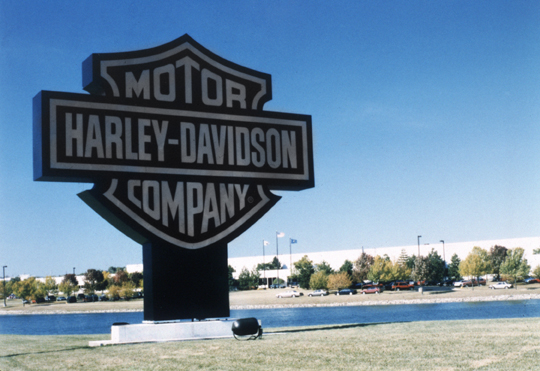 In a press release dated January 19, 2006, announcing Harley-Davidsons 20th record year in revenue and earnings, Harley-Davidson Chief Executive Officer Jim Ziemer cited an increase in sales to women as evidence that strategies in this area are taking effect.
"Today Harley-Davidson is celebrating an exciting milestone of 20 consecutive years of record revenue, earnings and retail motorcycle sales," said Jim Ziemer, Chief Executive Officer. "As we reflect on our performance in 2005, we had many accomplishments. We shipped 329,000 motorcycles, which is a 3.7 percent increase over the previous year. Worldwide retail sales of Harley-Davidson motorcycles increased 6.2 percent during 2005. Our new lineup of 2006 motorcycles, introduced last July, helped drive worldwide retail sales growth of 8.3 percent in the second half of the year. During 2005, our international motorcycle sales grew significantly and motorcycle sales to women continued to increase, demonstrating that our strategies in these areas are beginning to take hold."
The rest of the press release reads in part: Harley-Davidson, Inc. today announced record revenue and earnings for its fourth quarter and year ended December 31, 2005. Revenue for the quarter was $1.34 billion compared with $1.22 billion in the year-ago quarter, a 9.9 percent increase. Net income for the quarter was $230.0 million compared to $209.0 million, an increase of 10.1 percent over 2004. Fourth quarter diluted earnings per share (EPS) were 84 cents, an 18.3 percent increase compared with last years 71 cents.
Revenue for the full year was $5.34 billion, compared with $5.02 billion in 2004, a 6.5 percent increase. Net income for the year was $959.6 million, a 7.8 percent increase versus last years $889.8 million, while diluted EPS for the full year were $3.41, a 13.7 percent increase compared with $3.00 in 2004.
"We believe the prospects for retail growth remain strong and support a wholesale unit growth rate in the range of 5 to 9 percent annually and an annual EPS growth rate of 11 to 17 percent," said Ziemer. "Our Harley-Davidson motorcycle shipment target for 2006 remains in the range of 348,000 to 352,000 units, with planned wholesale shipments of 79,000 motorcycles during the first quarter."