An old Sporty, a custom-painted Road King, and a zippy Kawasaki—three women share what they love about their motorcycles.
Loves Her Old Sporty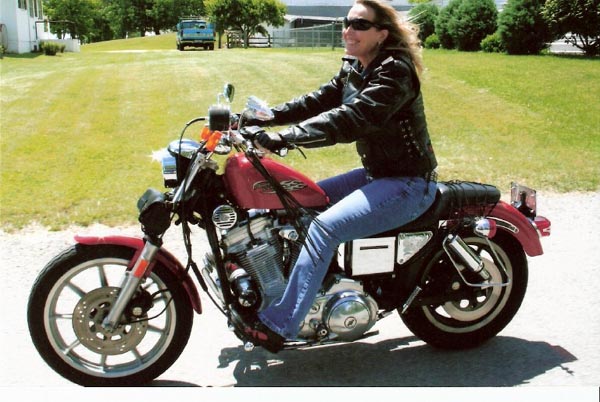 My bike is a 1986 Harley-Davidson Sportster. I bought it about four-and-a-half years ago. It needed lots of TLC. This is my first Harley. I rode dirt bikes as a teenager and decided it was time for my own bike. I also started riding my husband Marks Softail last year. I am ready for a bigger bike, but its hard to part with my Sporty. I have my eye on a Low Rider, but I dont think I will ever get rid of Grannys Angel (my name for my Sporty). I named it after Marks mom when she passed away about two years ago of cancer. I am 40 years old, and I have been married for 18 years this July. I have a 16-year-old son who is a rock star. I enjoy riding every chance I get. A lot of my girlfriends have just started riding, and I really enjoy riding with women. I have lots of guy friends I ride with too.
Jeri Sweitzer
Piqua, Ohio
Kawasaki Lover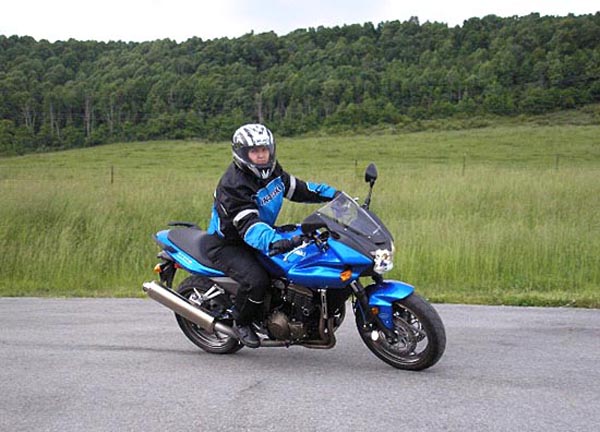 I have been riding motorcycles since the age of seven, which was more than 25 years ago. You might say my blood runs "Team Green." Pictured is my 2005 Kawasaki Z750S that serves as my fun toy. Because Im only 5-foot-4, most sportbikes are beyond my comfort zone, but the Z750s is really narrow and provides me with the opportunity to get my feet down to maneuver the bike quite easily. It has plenty of power, handles extremely well, and responds immediately in all riding conditions. My other bike is a 2001 Kawasaki ZX6 that serves as my sport-touring bike. I had Motolight-brandauxiliary lighting installed for night visibility, and the daytime safety function allows me to be seen by other motorists. Each bike has color-matched braided brake lines. Riding gives me the freedom to enjoy time by myself and the opportunity to travel with my husband and old and new friends with similar interests.
Beth Hobbs
Bristol, Virginia
Leopard King Gets All The Looks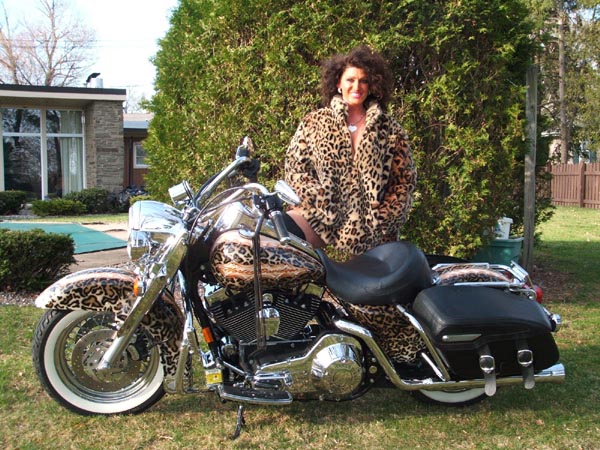 Im an executive with the Turning Stone Resort amp; Casino in Verona, N.Y. Im the mother of two teenagers and the wife of a wonderful man. I enjoy my free time by riding my 2002 Harley-Davidson Road King. I had it custom-painted in Leopard, and boy does it get all the looks. My husband got me into riding when we met, and weve been riding ever since.
Lisa Conte
Verona, New York