Want to share your story? Click here to find out how.
I am one of many bikers that gave up riding years ago and have recently taken it up again. Back in the early 80s I rode with friends on my 1000cc Sportster. I had many great times but when I had my son I chose to give up biking. Now he is 22 and Ive hit the road again!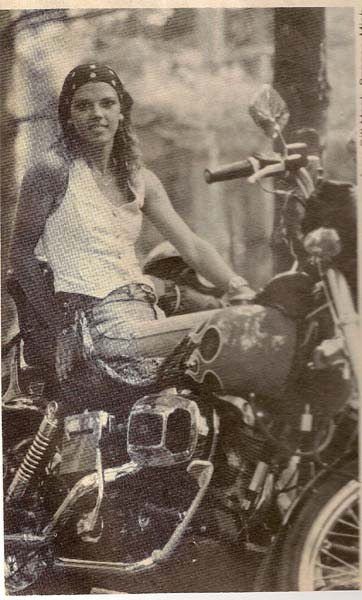 I kept some memorabilia from years ago, my old belt buckle, a dirt-stained T-shirt from a wipeout in sand during a race with a chick on a Super Glide, and a trophy that I won in a slow race. Back then there werent many women riders. I really had to prove my abilities to earn respect from others and I did. While Im not as wild as I was then, now that Im riding again I realize how much I missed it.
My husband and I started biking again last summer. He rides a 2007 Harley-Davidson Wide Glide and I have a 2005 Harley-Davidson 883C Sportster, both are cherry red. We ride with friends who are also getting back to riding and enjoy the feel of the wind and the excitement of meeting up with other bikers at rallies and bike nights. I even got a "tat" to feel like a rebel. We have found that all ages fit into our group and its never too late to enjoy riding.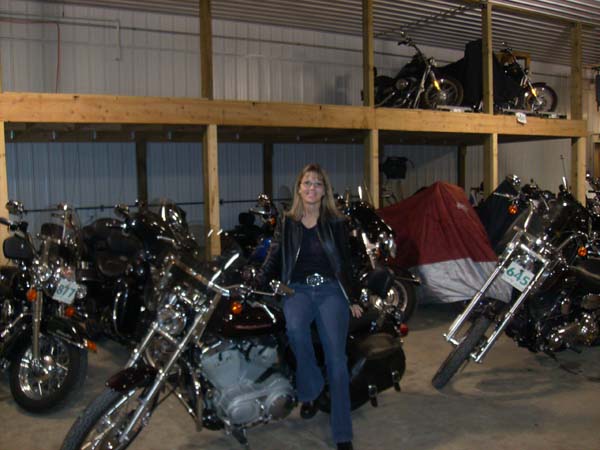 The other day I stopped at our local Harley-Davidson dealer and saw a couple looking at a 1200L Sportster. I introduced myself and talked to them about the bike and the woman mentioned she has had a motorcycle endorsement for years and wants to ride again. Well of course, I had to chat a bit about the fun I am having. Hopefully they bought her a bike that day. I wish them the same great times we are experiencing.
There is a grin on my face when I think of the past and even a bigger grin when I think of the fun ahead. We are having the time of our lives, again.
Want to share your story? Click here to find out how.