OK, I'm embarrassed. I normally turn around product reviews in six to eight months, but this review of Powerlet's heated gear has taken me almost three years to write. Why? Because I was gun shy. I always said I wouldn't succumb to using heated gear. If it's so cold that I need heated clothing, then I ain't ridin'—that's been my mantra all these years.
Women Riders Now E-Newsletter
Stay up-to-date on all things motorcycle! Latest gear, bikes and products reviews. Travel ideas, great product giveaways, and more.
The other mental obstacle stopping me from using heated gear was the thought of all those wires complicating my simple motorcycle ride.
Nearly three years ago, the marketing director at Powerlet, a heated gear and motorcycle power outlet manufacturer, convinced me that I should review my first-ever heated gear product, a long-sleeved jacket liner available in women's sizes. "All right," I acquiesced. "If it's a woman-specific product—and since I do live in Montana—I could put this to good use. I'll try it."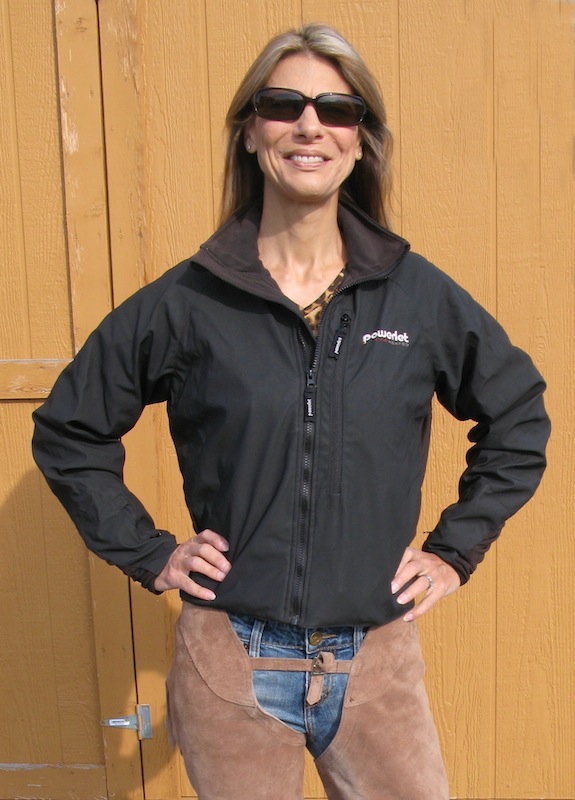 A month later, the jacket and all those wires arrived at my home. I'd also agreed to review Powerlet's power outlet kit, which sets your motorcycle up to power or charge a GPS, cell phone or other gadget. It looks similar to a cigarette-lighter outlet in a car. At the time, I thought I might be doing a lot of long rides on my new Harley-Davidson Street Glide, including camping trips, and I figured the outlet would be good for charging my cell phone when an AC outlet was hard to find.
I was told I could install all the wires myself, but looking at those wires in their packages and then at the tech sheet, all I recognized were the positive and negative terminals of the battery.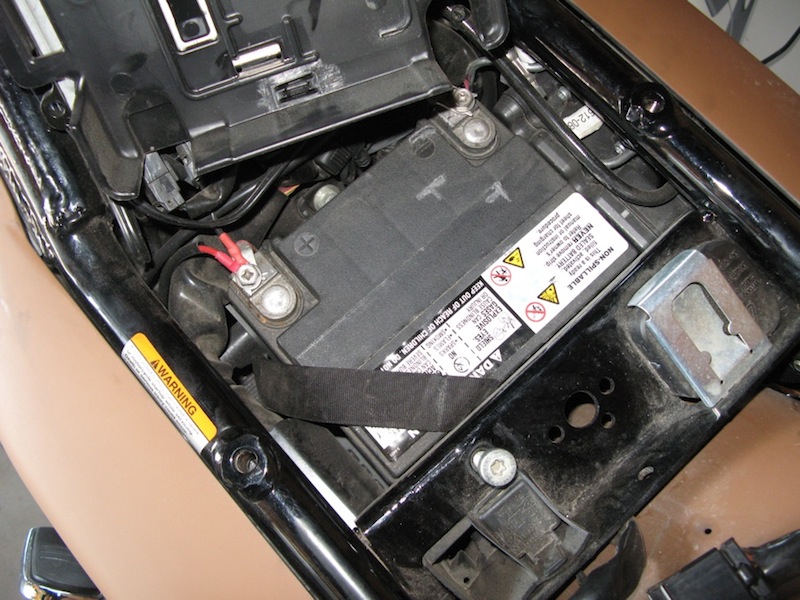 Normally, yes, connecting heated gear wires to the positive and negative terminals should be an easy job that most riders can handle. But I opted for the power outlet that attaches to the side of the motorcycle on the horn bracket, with an additional wire that must be routed under the bike's fuel tank. Since my motorcycle was still practically brand-new, I hesitated to attempt to attach things for fear I'd mess something up. So I asked my dealer to install the heated gear hookups and the power socket. It took an hour of labor to do it—money well worth it, to me. Certainly those who are more ambitious at figuring out wiring directions can get this job done in their own garages.
| | |
| --- | --- |
| The Powerlet socket installed on my horn bracket. | To charge my cell phone, I need the adapter shown here, as my car charger did not fit in the standard Powerlet socket. This adapter splits into two sockets: a cigarette socket for my charger and the Powerlet socket for charging or using other devices, such as a GPS or radar detector. |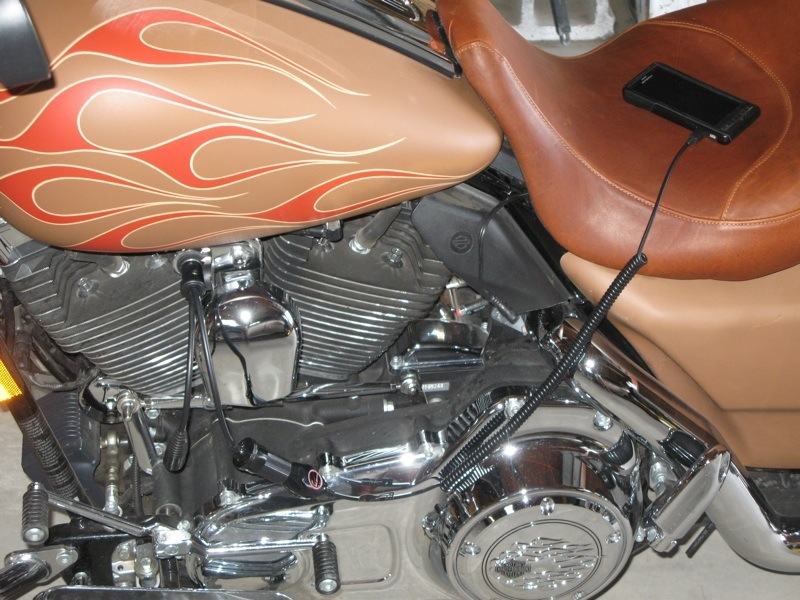 Before I share my experience with heated gear, let me tell you how this power outlet comes in handy. Who here has experienced a nearly dead battery on their cell phone before day's end? Raise your hand. Yeah, a lot of you. If you're out on your motorcycle riding all day or attending a rally where you leave early in the morning and don't return until late in the evening, and you're texting friends and checking email and taking lots of pictures with your phone, it's likely the phone will run out of juice.
As a business owner, I'm never away from my work duties, so when I'm at a rally, I'm checking email and texting a lot during the day. Even with the extended battery on my Android phone, using those applications runs the battery down fast. But because I have a Powerlet socket on my bike, I don't have to search for a plug to charge my phone during the day—I simply charge it on my bike. However, I make a point to do this when the bike is parked so those cables aren't flying around in the wind. To me, this convenience is worth the $85 for the socket! You can even charge a computer or iPad—anything that can be charged in a car's power outlet. So motorcycle-riding campers, this is a handy gadget for you.
Now onto the heated gear. I've been using the heated jacket liner for two years, and I love it. I wear the heated jacket under my riding jacket in place of a fleece pullover. It also works in place of a removable liner in a riding jacket, so it essentially replaces two layers here! When I'm wearing the heated liner, I never need the removable liner that came with my riding jacket. Wearing both liners creates a lot of bulk, and part of the beauty of a heated liner is that you can do away with wearing multiple layers just to stay warm.
When I first started testing Powerlet's jacket liner two years ago, I was given one made for women. When I contacted the company at the beginning of this summer to tell them I was going to write my review, they told me they no longer make a women's version. Instead, they'd come out with a new and improved liner called RapidFIRe, one that uses far infrared technology (I'll get to what that is in a moment). I was assured that the unisex would fit me. Well, take a look at the picture up top—it fits me wonderfully. Since this new liner has no women's sizes, I chose a men's size small. Sizes range from a men's small to XXX-Large. There's a sizing chart on the Web site so you can see which size will fit you.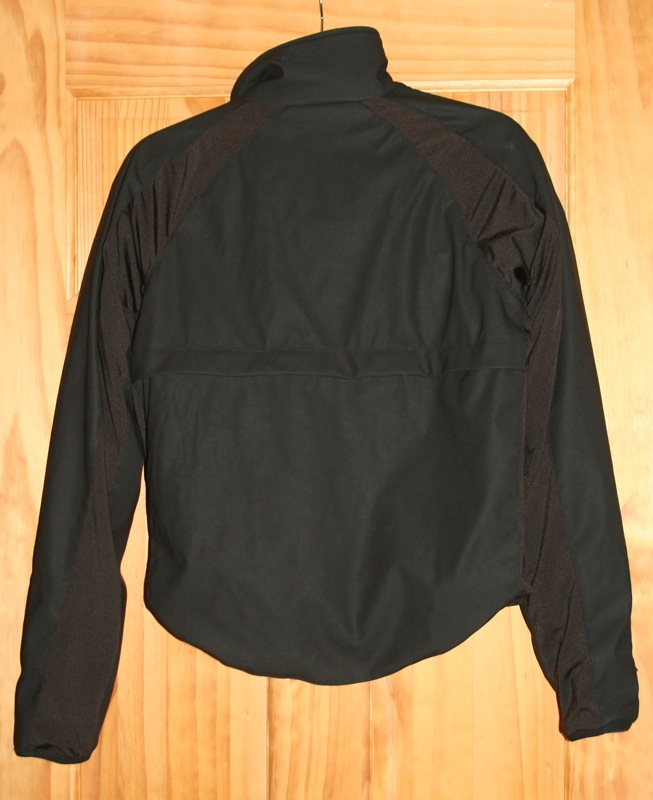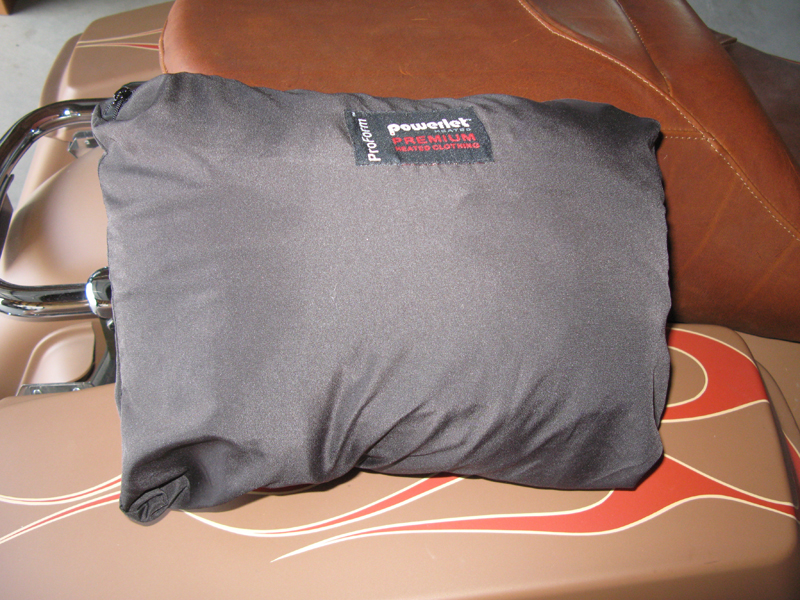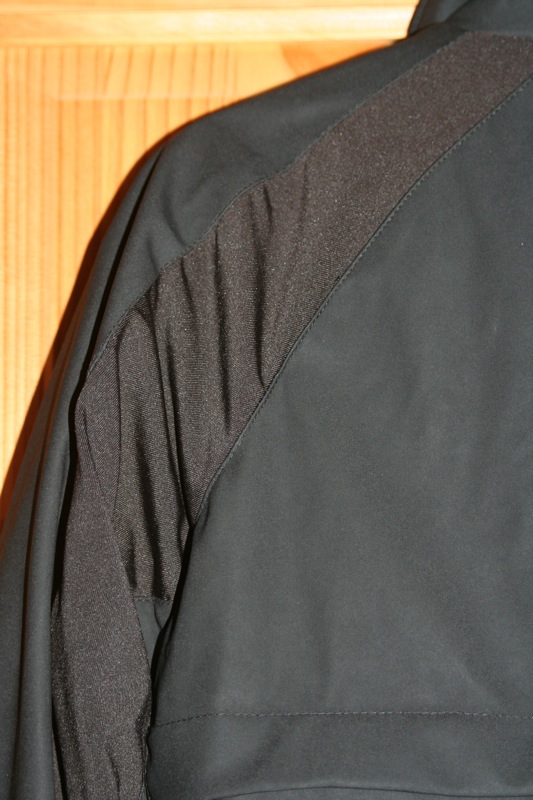 Part of what makes Powerlet's new RapidFIRe jacket liner so comfortable to wear is that there are no bulky wires inside the seams, as there were in liners of yesteryear. Powerlet uses carbon nanotube technology, employing Carbon Nano Core (CNC) panels that heat quickly and evenly. The heat is dispersed using the far infrared technology I mentioned previously, which is a form of thermal energy that feels like the warmth you experience when the sun penetrates your skin. Carbon nanotube is an interesting material known for its extraordinary thermal conductivity. Google it to learn more. It's exciting to see this technology come to heated motorcycling clothing.
The first liner I received three years ago used wires to heat the liner, so I was able to compare the difference between that and this new technology. While the old liner produced pockets of varying warmth as the wires heated up, the new liner with CNC technology delivers immediate warmth all over thanks to those warming panels. When I turn on the wireless controller that's mounted to my motorcycle fairing (wireless is another upgrade over the wired gear I initially received), I feel an instant bath of warmth envelope me, and I can adjust the temperature over a wide range.
Powerlet's RapidFIRe liner uses 105 watts of power. I never felt it tax the battery of my big touring motorcycle. If you have a motorcycle that can't support that electrical output capacity, Powerlet offers a dual heat setting that allows you to switch the total consumption to not exceed 60 watts. Powerlet is the only manufacturer to offer this dual heat setting option.
I used the RapidFIRe heated liner all summer long, on cool 50-degree mornings and on cold and rainy days where I really cranked the heat. If I got too warm, I simply turned the knob down. You need to wear a long-sleeved shirt underneath the liner because the warmth works best through fabric versus directly on your skin. I wore a long-sleeved wicking shirt under the liner.
When you're experiencing all-day stretches of cold weather, where the thermostat is maxed out and you're still cold, Powerlet recommends wearing a sweatshirt or fleece jacket over the liner for the ultimate in toastiness (if your outer jacket has the room for both, that is). I wore my jacket's removable liner along with the heated liner while riding in 30-degree temps in Yellowstone Park last year and was too hot, so I took out the removable liner. The heated liner and outer jacket kept me plenty warm.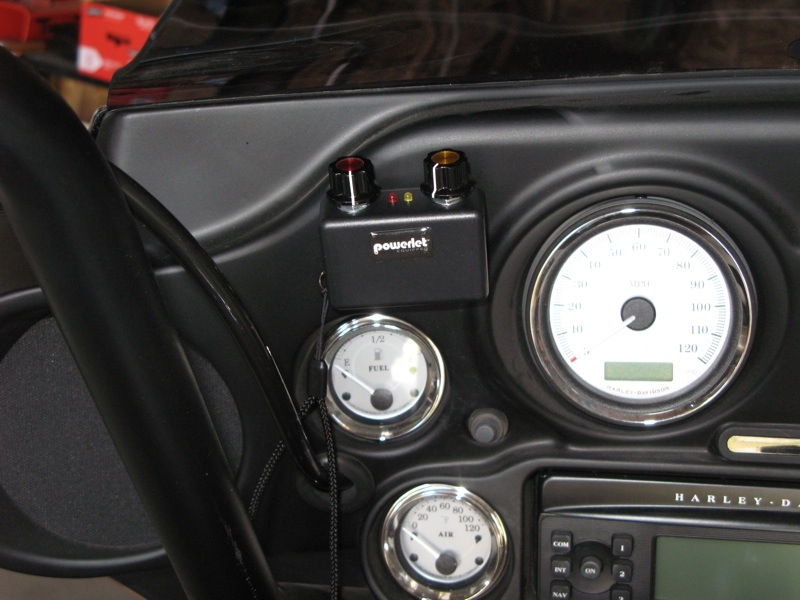 The wireless thermostat controller is a small knob assembly that you "pair" with the small receiver in the pocket of the liner. Once that's done, you use the controller to turn on and adjust the heat. If you don't have a motorcycle with a fairing on which you can mount the controller, you can either go for the less expensive wired controller—although that means more wires—or attach the controller to a belt clip placed on the outside pocket of your jacket for easy access. Otherwise, I don't know of an alternate location on a non-fairing motorcycle where you'd want to put a black, sticky Velcro panel. I'm OK with the black Velcro panel because it blends in with my black fairing, but it would look weird on, say, a chrome tank center panel. When choosing, ask the Powerlet representative which option would work best with your motorcycle.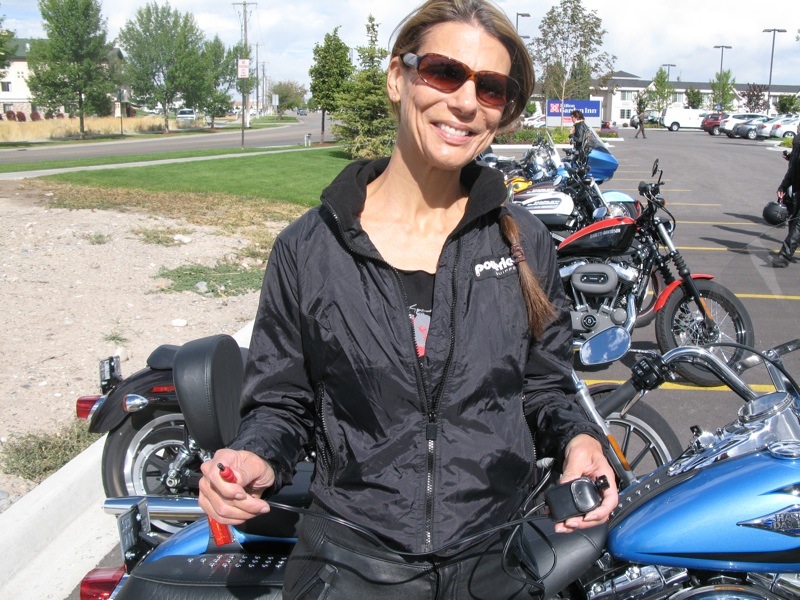 | | |
| --- | --- |
| The wired controller is attached to my pocket here. One wire goes from the jacket to the controller and one goes from the controller to the bike for power. The wireless controller eliminates the wire from the controller to the liner. | I'm wearing the heated liner along with the full-sleeved removable liner that came with my Harley FXRG jacket. As you can see, I'm bursting at the seams! Stuffed to the gills! It was 32 degrees in Yellowstone Park that morning, and I wanted to make sure I was warm. I was roasting! No need for the extra layer. I took out the removable liner and regulated the warmth on the heated liner to my needs as I went. |
| | |
| --- | --- |
| With the wireless controller, the only wire coming from the jacket is the red male end that connects to the wire from the bike's battery terminal. | Here's the one wire coming from the bike's battery terminal. The female end on this wire connects to the liner. |
Powerlet gave me a pair of heated glove liners that use the new technology to review as well. The unisex small fit me just fine. I usually wear a women's large. Sizes range from XS to XXL.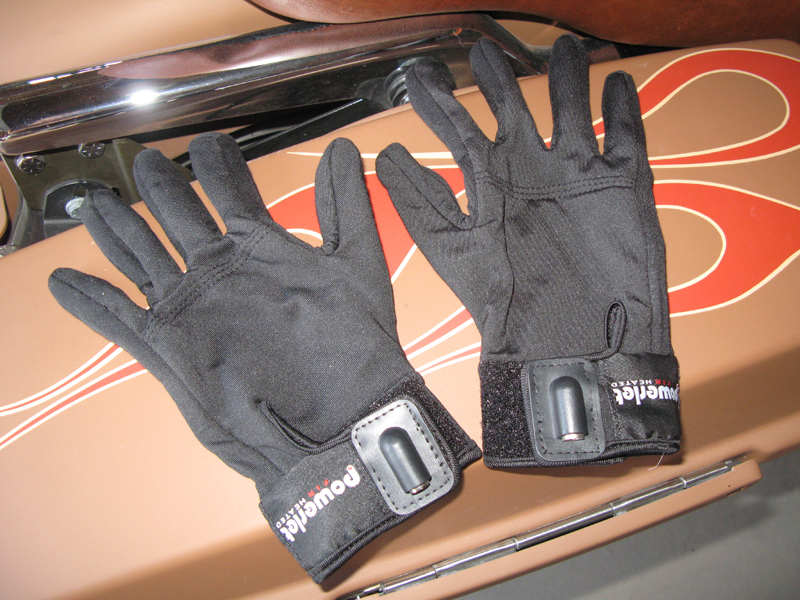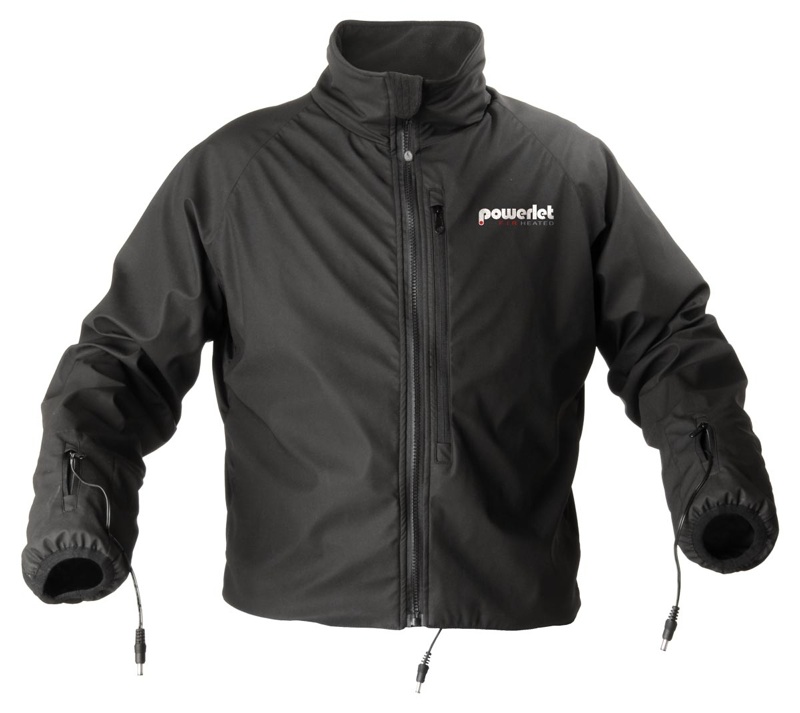 I found these glove liners to be too thick to fit inside any of my riding gloves comfortably. I think that's because these are unisex and made to fit big man hands that fit inside big man-hand gloves—not the smaller gloves that a woman wears. Powerlet may want to consider making a women's version of these glove liners. I do have a pair of very thick winter riding gloves that these liners fit inside, but all that bulk makes it hard to hold the handgrips and operate the controls effectively. Because I want to use these, I'm looking for a waterproof glove that's one size bigger so these liners will fit inside.
I have not bought heated pants or socks yet and doubt that I will. At this time, Powerlet doesn't offer those garments. Plus, plugging in more gear, like pants, means another set of wires to plug into the master wire and one more thing to keep track of. If I were doing regular cold-weather riding, like commuting in consistently cold temperatures, I might spring for a whole heated outfit.
Having the heated jacket liner means I pack fewer layers when I'm heading out on a motorcycle trip. I leave my fleece jacket and other outerwear at home, so I have more storage room on my bike. I'm also never cold when riding anymore, no matter how low the thermometer goes. When my core is warm, the rest of my body is warm.
As I've gotten older—late 40s now—I appreciate creature comforts more. I have less tolerance for things I thought I didn't have control over, like getting caught riding in cold weather. Now that I have a way to ride without ever being cold (and miserable!) again—a way that doesn't involve padding myself with 10 layers of clothing—I'm sticking with it. Sure, heated gear is an investment (see prices at the bottom of the article), but if you're serious about riding, then you're serious about your gear. I'm now not only a heated gear convert, I'm a heated gear advocate. Thank you, Powerlet!
You can browse Powerlet.com for detailed information on what you need and what works with what. Be sure to talk with a representative to make sure you get all the parts you need. The power outlets are compatible with a long list of motorcycle models, so start browsing the site and let me know what you think.
My parts list with current prices:
Liner
PHG-901 rapidFIRe ProForm Heated Jacket Liner with Dual Wireless Heat Controller: $349.95 (You save $40 when buying these as a set)
PKT-064 Coax Battery Lead: $7.95
Gloves
PHG-410 rapidFIRe Heated Glove Liner: $79.95
Power Outlet
PKT-026-C Chrome Harley Mid Kit: $84.95
PAC-029 Powerlet to Cigarette & Powerlet Socket (Cigarette Adapter): $27.95

Related Articles
Heated Gear to Warm Up Your Winter Rides
PRODUCT REVIEW: Battery-Operated Heated Gear