I was hard-pressed to find a replacement for my trusty touring boots. But then I found what looked like a worthy replacement: Forma's Simo. Designed for women, this handsome Italian-styled touring boot features a waterproof, breathable membrane, ankle and shin armor, an anti-slip vulcanized rubber sole, a light weight (1.4 pounds), and reflective material on the heel.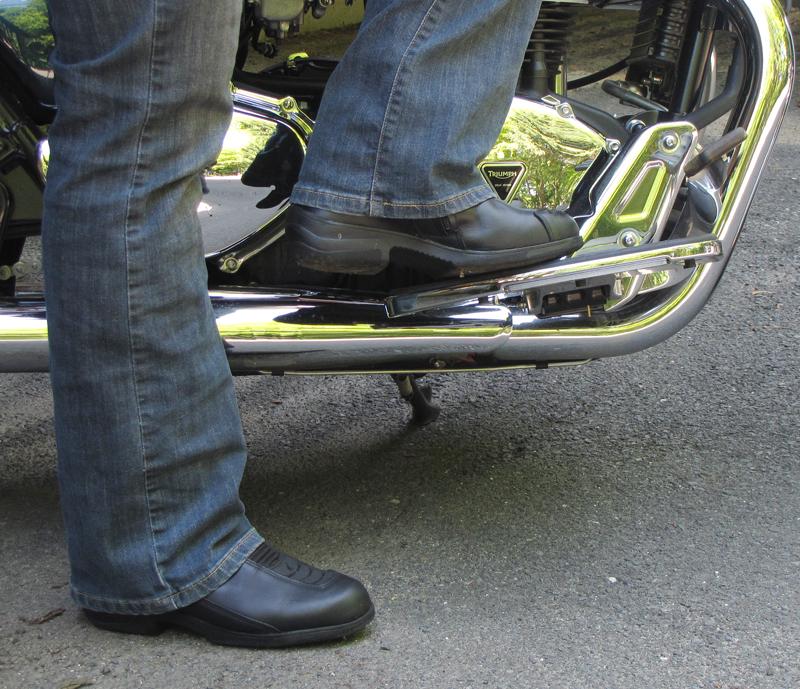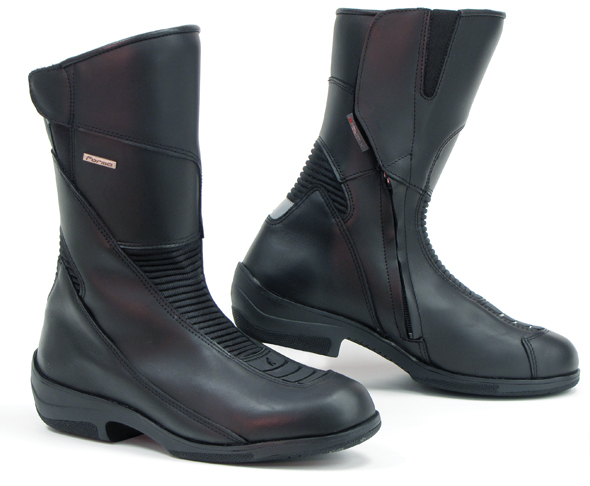 The Simo boots include flexible panels on the top and rear of the ankles, plus dual-flex nylon midsoles that offer flexibility in the front while maintaining stiffness in the heel. If you've ever had to walk around in a stiff racing boot, you'll appreciate this flex feature.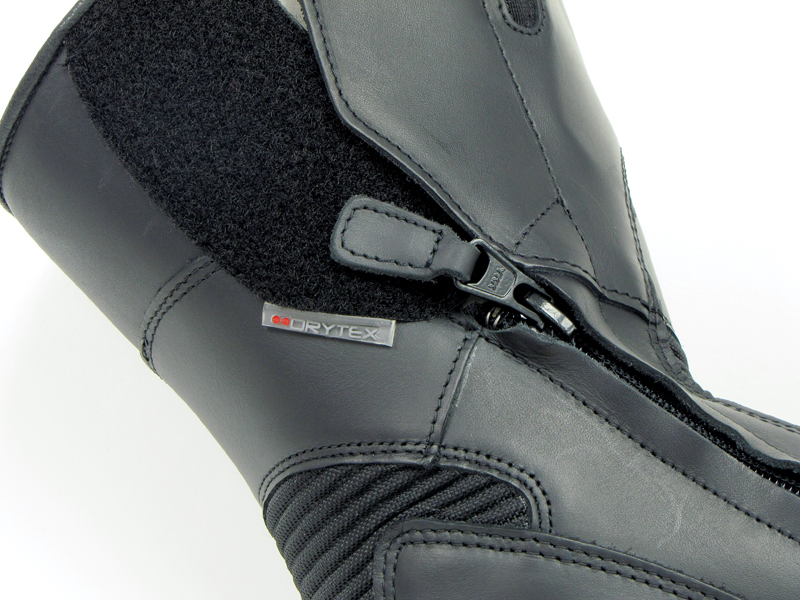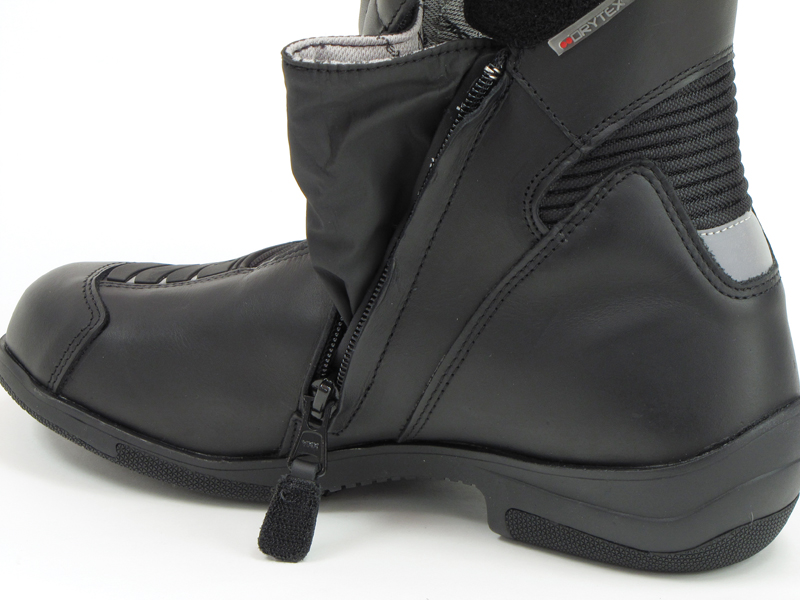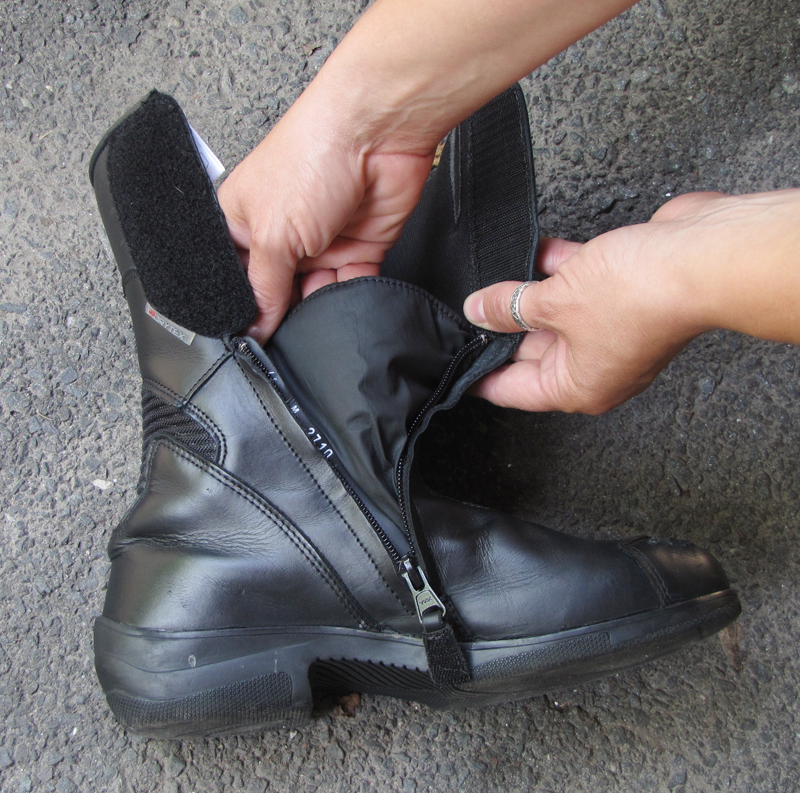 With the boots on, I measured 1-1/4 inches taller, while the heel itself is only about 5/8 of an inch. If you don't like walking or riding with high heels but want the extra height, you'll enjoy this cool "reach heel" feature.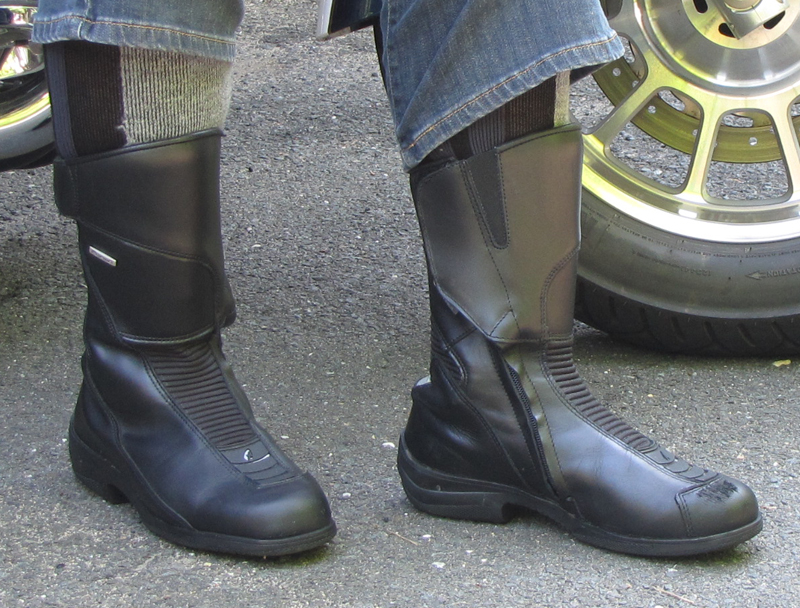 What Forma calls its APS (Air Pump System) is really just a thin footbed insert. Shaped with a bump in the middle of the foot near the arch, the APS acts like a plunger as you walk. When you step, your foot pushes down on this bump, forcing the hot air out. When pressure is released, new air fills the bump. Whether this air comes in from a cooler place, well, I'm not sure about that, but I do know that the shape is ergonomically comfortable, and even after hours of walking in this boot, my feet were no worse for the wear.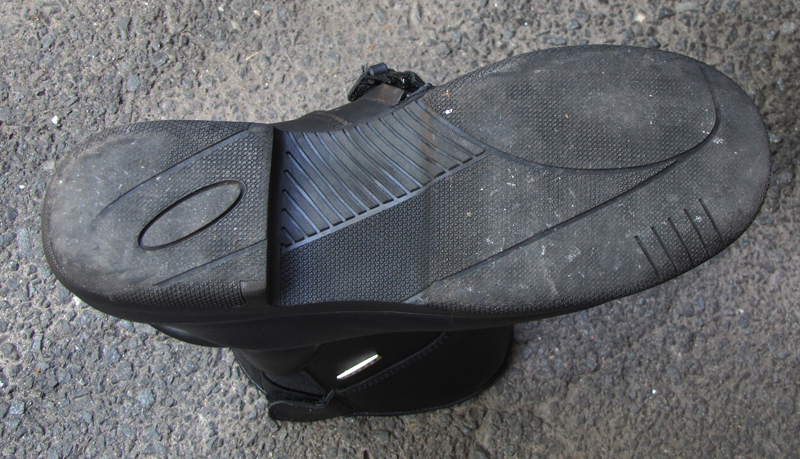 The rough Velcro on the closure tabs did plague my overall comfort level. You've got to make sure the tab doesn't touch your skin or it will scratch you all day long. Wearing long socks helps too. The US importer of Forma boots, CIMA International, also carries the Sokz brand of socks, which are high enough to meet the Simo's 12-inch boot top. I also noticed that the leather in the shifter toe wore down quickly. I'm not too worried about the integrity of the boot, however, since the stiff inner toe is well supported.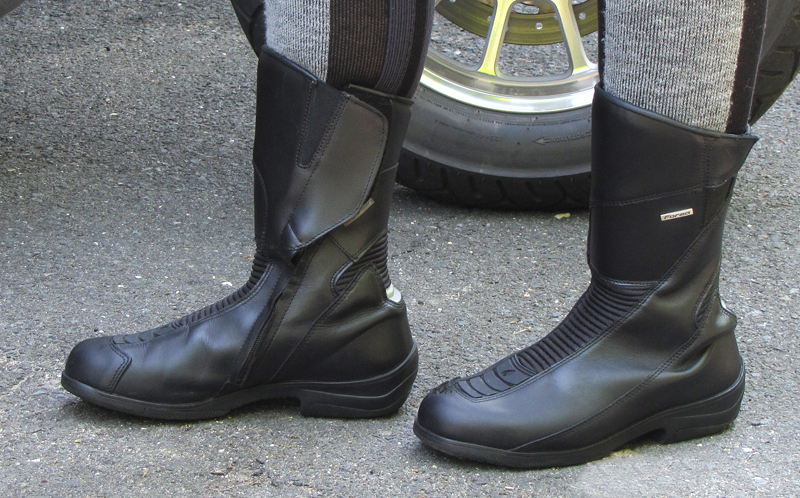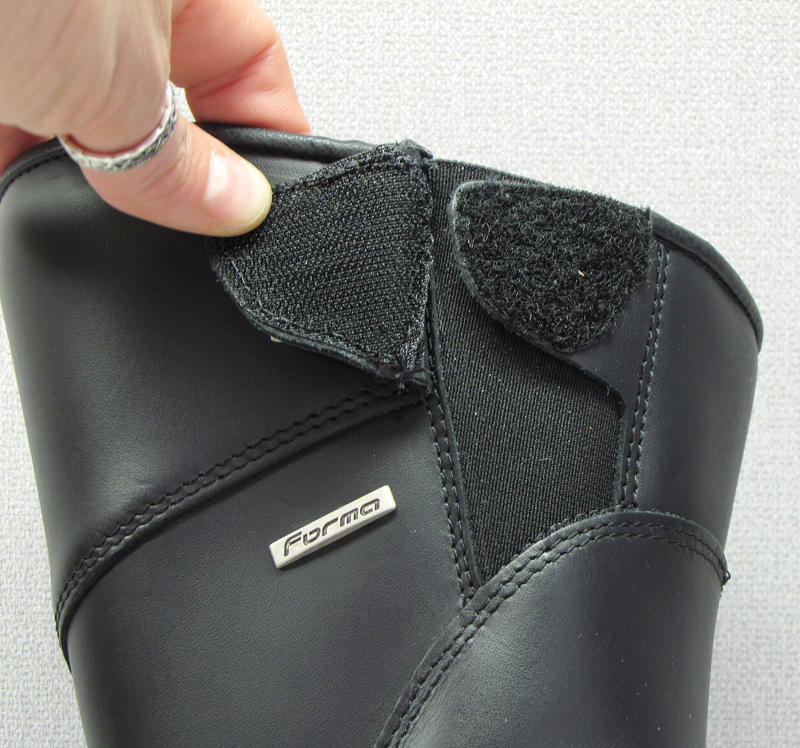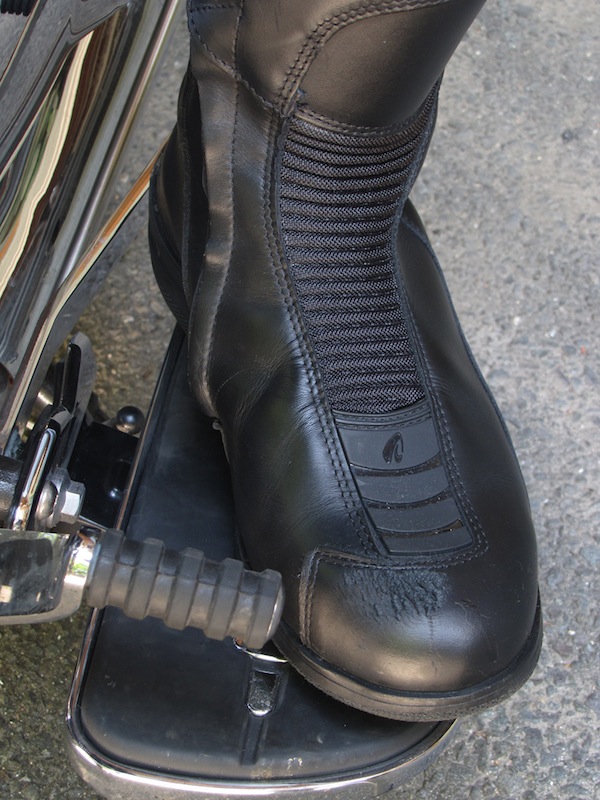 | | |
| --- | --- |
| Sokz are designed specifically for motorcycle riding. They're made of moisture-wicking material in an ergonomic foot-specific fit featuring a reinforced heel, arch support and a shin protector. | Because Sokz have reinforcements in specific areas of the sock, a right and left sock are noted. |
The Forma boots are available in women's sizes 5-10 and cost $249. The Sokz-brand socks I tested are the "Arrow" style in tall, priced at $15 a pair. Sizing runs the same as shoe sizes. Both products can be ordered from Real-Rider.com or by calling 630.701.1601.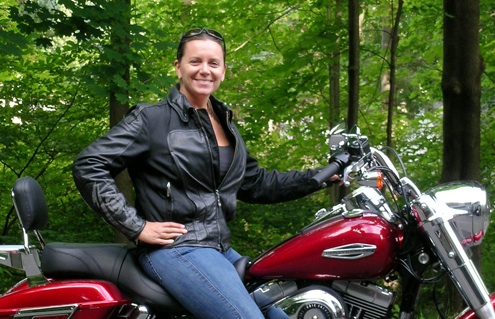 About the Author
Tricia Szulewski has maintained the woman rider's perspective in RoadBike magazine since 1999. As the magazine's art director and staff writer, Tricia feels incredibly fortunate to have a career combining both her passions—art and motorcycles. She is an MSF instructor and logs thousands of miles each year on anything that shows up in the company stable. You can find some of Tricia's bike reviews, adventures, product evaluations and more at RoadBikeMag.com.