SafeTkick is one of those "why didn't I think of that" products. It's a new device for parking your motorcycle safely almost anywhere, like soft ground, grass, and hot asphalt, places you typically need a kickstand pad to stable the bike.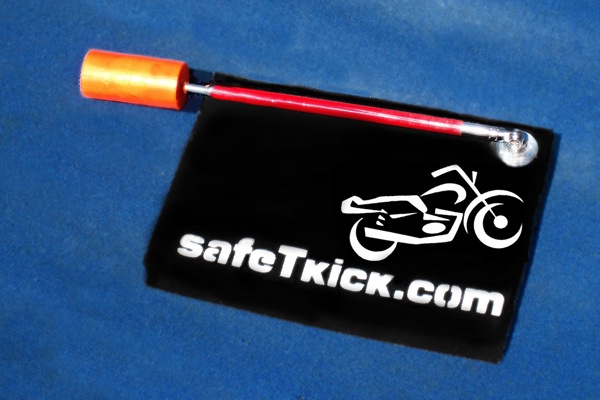 SafeTKick is a kickstand pad with a collapsible handle. The handle lets you place and pick up the kickstand pad while sitting on your motorcycle. No more reaching and craning your neck to get that kickstand pad in place – and no more asking for help to do it either.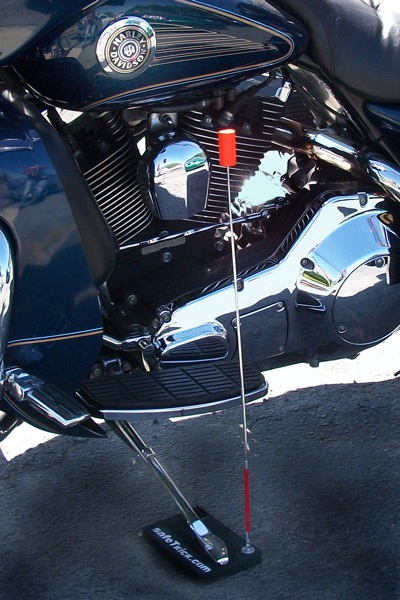 The colored handleand reflector keeps cars from getting too close to your bike in parking lots. SafeTKick calls this "portable parking spot for motorcycles." We like that. Price is $15.95. Visit safeTkick.com.