I'm picky about what accessories I put on my motorcycle. The style and quality has to meet the high standards I've come to expect from having access to lots of products as a result of working in the motorcycle industry. So I was excited when I received the latest doodad for my bike, as it exceeded my expectations.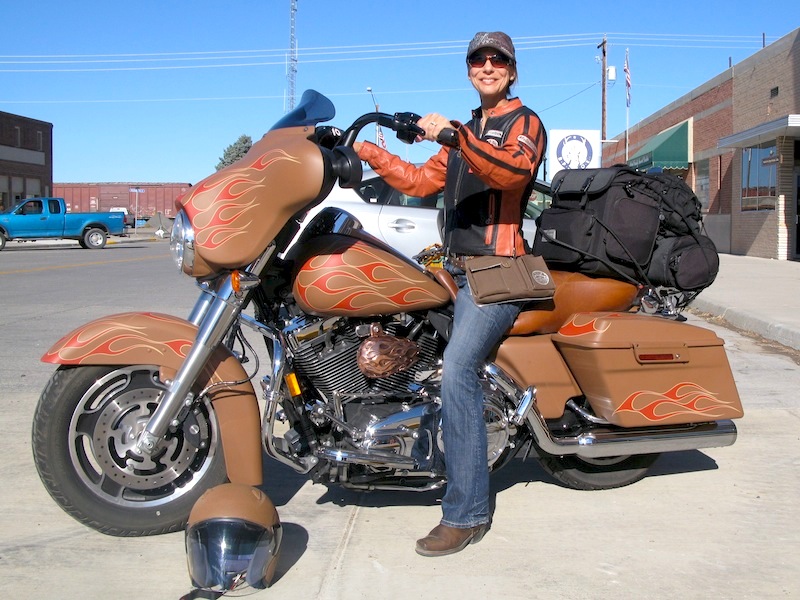 The company that makes the "Ball of Flames" horn cover I put on my 2008 Harley-Davidson Street Glide this summer is Chrome Dome Motorcycle Products, based out of Illinois. I first learned of Chrome Dome when it advertised on Women Riders Now (WRN). The company designs and manufactures an extensive line of horn covers, backrest inserts, gas cap covers, air cleaner inserts and more, all in a variety of fun designs like flames, Indian feathers, hearts, crosses, and skulls, just to name a few. Plus, many of the styles are offered in different finishes, including chrome, aged pewter, aged aluminum, satin flack powder coat, and aged copper.
The guys at Chrome Dome knew I liked the aged copper, but the only design offered in that finish last year was a skull. Im not into skulls, so I waited until they made more designs in that aged copper finish. I was thrilled when,knowing I have a flame paint job on my Harley-Davidson,the guys at Chrome Dome sent me their flame design in aged copper to review this past summer.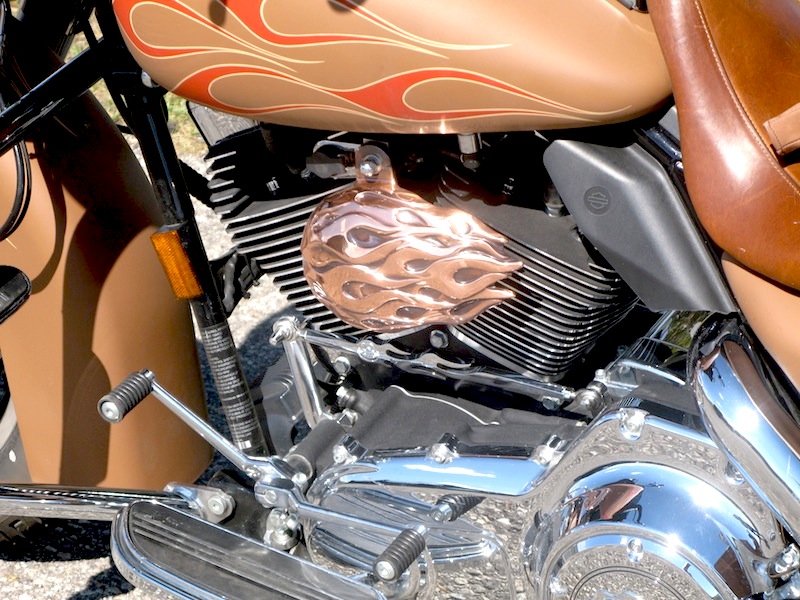 The quality and workmanship of the cover is top notch—solid and sturdy—and has held up nicely through my 3,000-plus miles of summer touring. The cover was easy to attach, and in fact the directions were the most intimidating part, as I did not have to detach any of the horn wires to replace my stock cover. And that's the best part about Chrome Dome's products—you can install them yourself!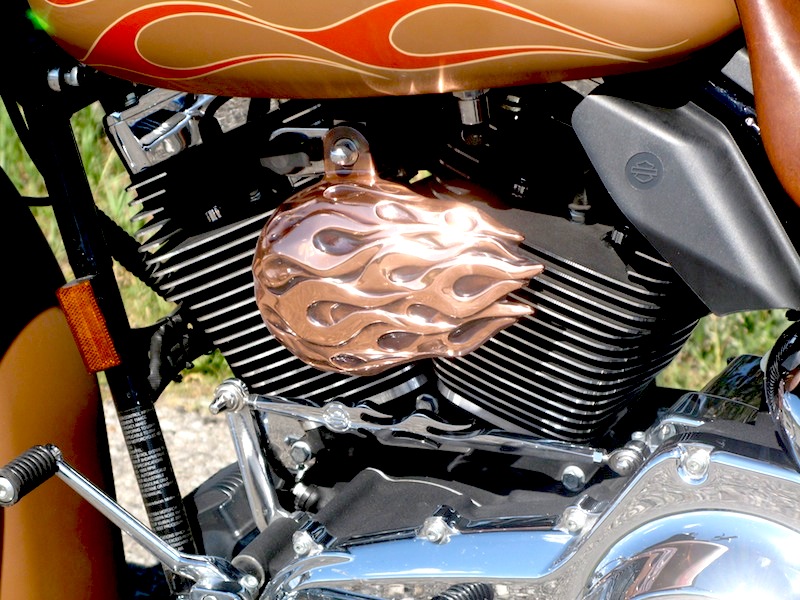 Some other styles from Chrome Dome Motorcycle Products.
Chrome Dome also makes stick-on emblems in many of the same designs, including the feathers and the Spanish cross, so you can place those on other parts of your bike, like your tank bib, battery cover, and hard-sided saddlebags.
Prices range from about $50 for the stick-on emblems to about $175 for the more intricate designs in the higher-end metals. If you're going to splurge on something to make your motorcycle stand out, go with something original like these Chrome Dome items instead of the factory-produced accessories you find in a dealer catalog. The guys at Chrome Dome are riders who just happen to be hugely talented craftsmen who make every piece by hand. In fact, I feel like I have a piece of art on my motorcycle.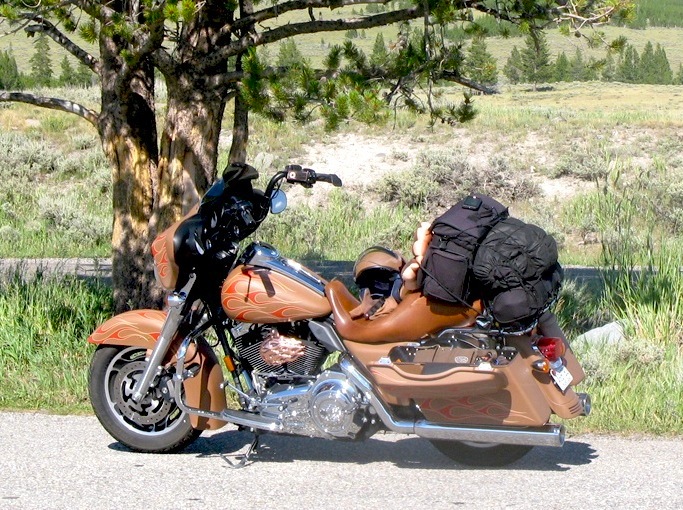 The bolt-on items are designed to work on Harley-Davidson motorcycles, but the stick-on items can go on any motorcycle. Visit
ChromeDomeMotorcycleProducts.com
to check out all the cool styles and to buy online. With the holidays around the corner, these could make a great gift for your motorcycle-riding spouse or friend. Tell them Genevieve at WRN sent you.