The following is from the American Motorcycle Associations (AMA) official press release: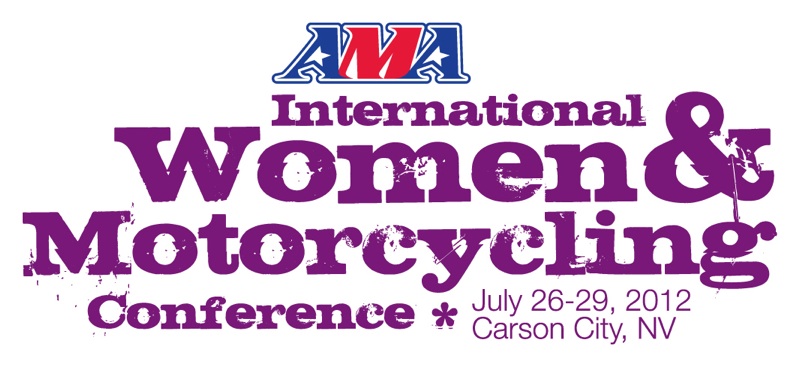 Nowhere is the passion and dedication of women motorcyclists more apparent than at an AMA International Women amp; Motorcycling Conference. The popular event returns July 26-29, 2012, this time in Carson City, Nev.—one of the Wests premier motorcycling destinations.
The AMA International Women amp; Motorcycling Conference focuses on educating, encouraging, inspiring and mentoring women in the lifestyle and sport of motorcycling. Early registration of $125 is available now exclusively for AMA members at this link. After April 30, 2012, registration will increase to $175 for AMA members and be available to non-AMA members for $235.
"Regardless of bike brand, riding preference or background, women motorcyclists are bound together by their common passion for life on two and three wheels," said AMA Marketing Manager Tigra Tsujikawa. "The AMA International Women amp; Motorcycling Conference provides all of us the opportunity to connect with, and learn from, other women riders. Through seminars, activities, training classes and organized rides, well work together to gain knowledge and skills to better navigate where the road or trail leads next."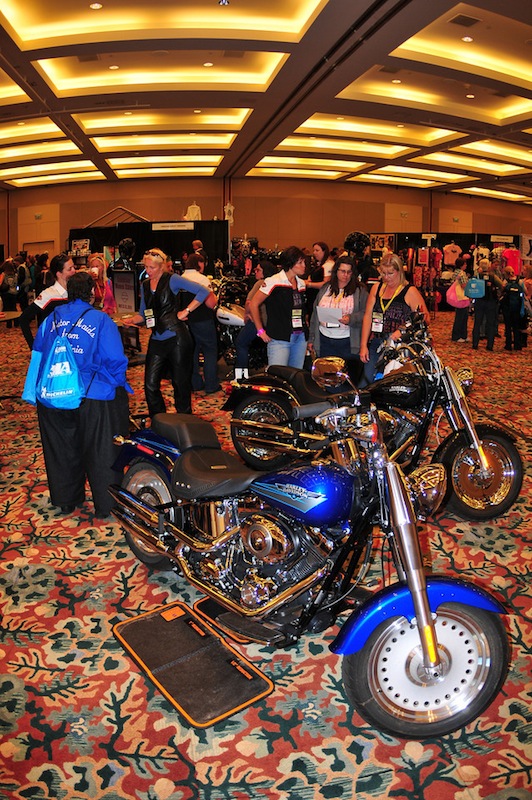 Carson City Mayor Pro Tem Shelly Aldean said the conference is a welcome addition to her citys 2012 calendar of events. "Carson City is delighted to be hosting the AMA International Women amp; Motorcycling Conference in July 2012," she said. "We look forward to accommodating the attendees participation in the conference. We hope that during their visit, conference goers will spend some time exploring what Carson City has to offer and, as a result of our hospitality, will feel like honorary members of our community when its finally time to say goodbye."
Previous AMA International Women amp; Motorcycling conferences have been held in Keystone, Colo.; Athens, Ga.; Buckhannon, W.Va.; Athens, Ohio; and Westerville, Ohio. They featured targeted attractions for women motorcyclists such as seminars, workshops, speeches, product and motorcycle displays and demonstrations, recreational riding and networking.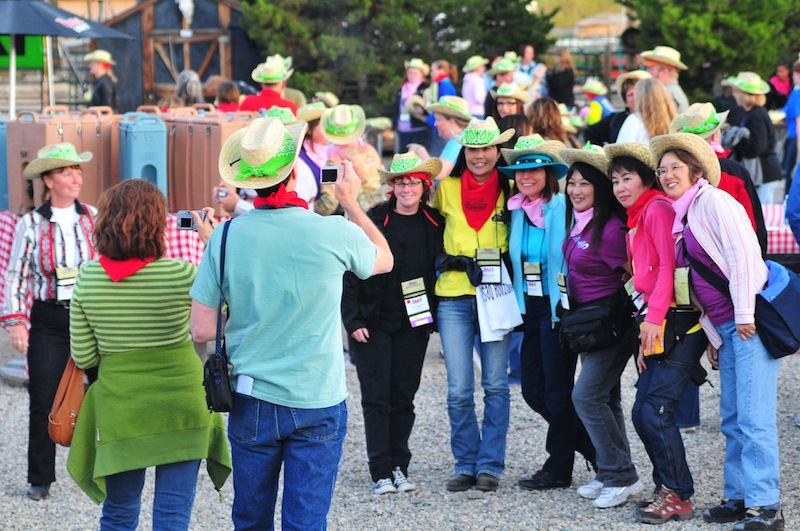 "I am personally looking forward to this special gathering of the womens motorcycling community, a community that has increased significantly in recent years," Tsujikawa said. "The 2009 event was an unforgettable experience, and the 2012 conference will offer even more camaraderie and fun."
Tsujikawa added that men are encouraged to attend the conference as well.
"Motorcyclists are known for their welcoming attitudes, and the AMA International Women and Motorcycling Conference is no exception," she said. "Women are encouraged to register their spouses, partners and friends, who can attend all activities. And for those just along for the ride, even if they arent participating in the conference, there are ample entertainment opportunities in Carson City, on and off a motorcycle."
The sixth AMA International Women amp; Motorcycling Conference will be held in Carson City, Nev., on July 26-29, 2012. Event and lodging information is available at WomenAndMotorcycling.com.
Want to share your thoughts about the conference? Interested in making plans with other riders who plan to attend? Click here to join the conversation in the WRN Forum!

Related Stories
Editor's Blog: All-Women Events for 2012
2012 AMA Women Riders Conference Details Set
2009 AMA Women amp; Motorcycling Conference Overview