Update 4/1/20: The website is no longer working, and a Google search shows no results so we assume this company is out of business.
Here's a new motorcycle touring company aimed at the woman rider who likes to put in an incredible day of riding—with some pampering on the side. Biker Babe Tours recently launched in Sedona, Ariz., offering full-service three- and five-day specialty motorcycle tours with themes like "day spa," "gourmet food," "national park" and more. The first tour, called the Sedona Spirit Tour, is scheduled for May 10-13 in Sedona, Ariz.
Biker Babe Tours is owned by Liz Casey, a longtime, CPR/AED-trained tour guide who will also lead the company's tours. Liz spent two years planning the business, eventually realizing her goal of combining the emotional and spiritual aspects of women's retreats with the excitement of touring. Recognizing that women ride differently than men, she set out to establish a safe, nurturing and supportive environment where women could experience the benefits of the sport together.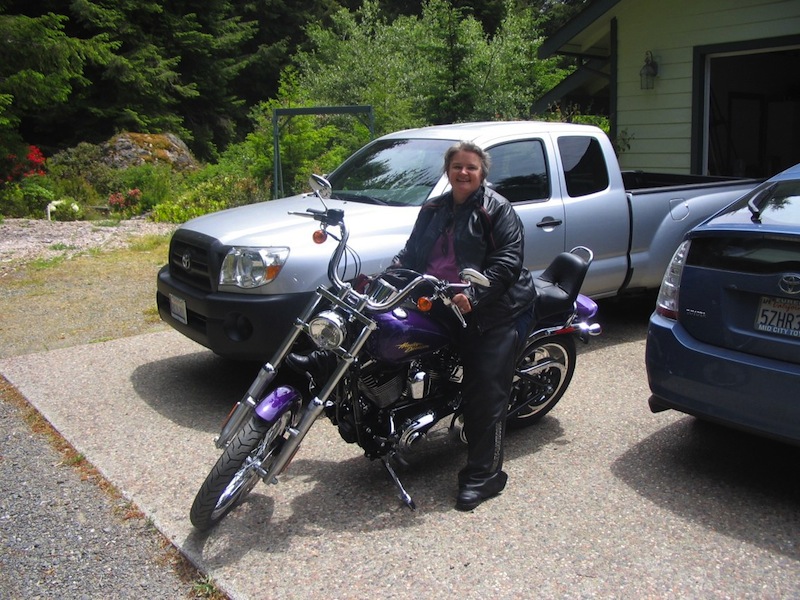 "Women relish their friendships and understand the need to step away from their busy lives to recharge and refocus," Liz says. "Riding together is the perfect way to do this. At the same time, we're still women under the helmets. Just because we ride, it doesnt mean that we don't enjoy the finer things in life, the little things that make us feel feminine and sexy."
Biker Babe Tours are conducted throughout northern Arizona, with plans to expand into southern Utah and Northern California next year. Tour packages include all lodging, meals, a special treat (such as a spa treatment or class) or adventure activity (like a helicopter or hot air balloon ride), and guided rides on motorcycle-friendly roads. Riders need to bring their own motorcycle and protective gear.
The May Sedona Spirit Tour will include all the benefits mentioned above, including lodging at Sky Ranch Lodge and rides through Oak Creek Canyon, the Mingus Mountains, the former ghost town of Jerome, plus the city and outskirts of Sedona, home to the famed red rock formations.
For more information and to sign up for a tour, visit the Biker Babe Tours Web site at BikerBabeTours.comor call the office directly at 928.632.2700.
Related Articles