We receive information on hundreds of products aimed at motorcyclists here at Women Riders Now. In an effort to spotlight several products in one story, our editor has carefully selected a few items she thinks you might find beneficial to your motorcycling life and compiled them here.
Summer might be just about over, but with September's crisp air and autumn colors, there are still lots of reasons to hit the road. So check out our latest roundup of new motorcycle products, including sunscreen to keep you protected from those Indian summer rays and books to curl up with when the thermostat takes a dive.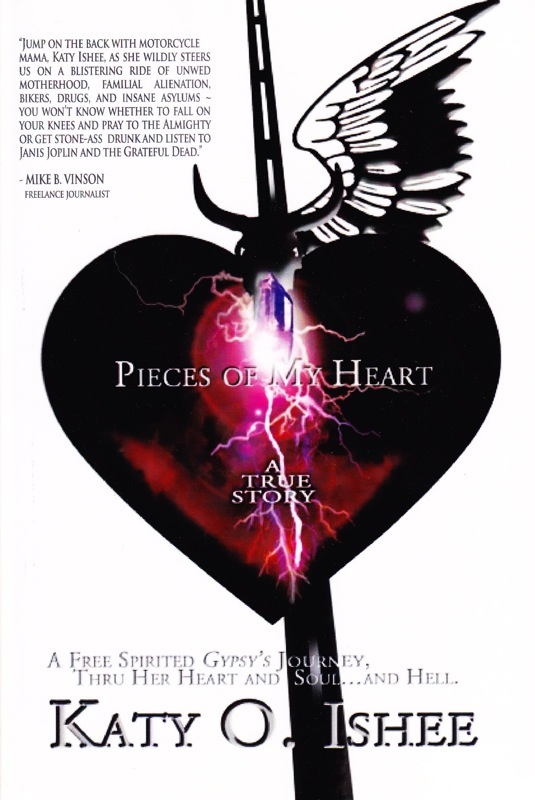 "Pieces of My Heart: A Free-Spirited Gypsys Journey"
We applaud the efforts of first-time writers, so to support the work of motorcyclist and new writer Katy Ishee, were sharing a short write-up on her book. This autobiography from a self-described "motorcycle mama" charts the life events of a free-spirited woman as she navigates her way through single motherhood, family alienation, drugs, insane asylums, and—of course—motorcycling.
After being forced to surrender her children at the age of 17, Katy finds herself in a mental ward receiving shock therapy treatments. Afterward, she travels to Haight-Ashbury during the Summer of Love, through the brotherhood of motorcycling, to Hollywood, and in and out of four abusive marriages—all the while searching for her dream.
Katy shares her personal story in vivid detail, and youll be inspired at her courage and steadfastness to keep pressing on. "Pieces of My Heart" is available in paperback for $20. For more information, visit KatyIshee.com.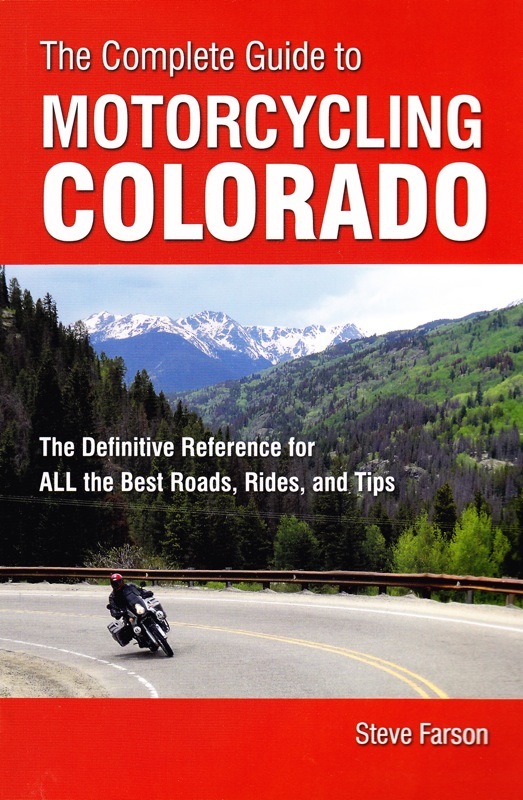 "The Complete Guide to Motorcycling Colorado"
Just in time to explore the beautiful fall foliage of the Rocky Mountains comes this definitive reference for the best roads, rides and tips for motorcycling in Colorado. Written by adventurer and longtime Colorado resident Steve Farson, this is one of the most comprehensive riding resources for Colorado on the market.
"The Complete Guide to Motorcycling Colorado" contains colorful, in-depth descriptions of 172 different rides that can be combined in a variety of ways to create the best trips for all riding styles and interests. Each ride is mapped individually, and most are linked to web-based videos on the authors website. Regional maps show how the rides can be combined to form journeys from half a day to several days in length, on paved roads or into the backcountry or both. Color photos for each ride introduce the incredible variety of terrain found in Colorado.
"The Complete Guide to Motorcycling Colorado" is available for $29.95. For more information, visit WhitehorseBooks.com.
Leader Motorcycle Accessories Camera and Phone Mount
The new DeluxeCAM Motorcycle Camera Mount from Leader Motorcycle Accessories lets you shoot pictures or video through your bike's windshield or around it. It can be mounted just about anywhere and allows you to choose from one of four heights, ranging from 3 to 9 inches. The US-made DeluxeCAM is priced starting at $109.99 and comes in all black or in black with chrome hardware. No special tools are required for installation.
The new "Ultra-Tall" setting on the 6- and 9-inch
DeluxeCAMs features two swivel points.

The eCaddy FLEX features a sleek, slim look and a
clear vinyl front.
Also available from Leader is the new eCaddy FLEX Waterproof Motorcycle Mount for Smartphones, offering a versatile way to mount a smartphone or an MP3 player on a motorcycle. With the new "Ultra-Swivel" feature, the mount gives the rider unlimited positioning ability in three directions (rotational, clockwise, and left/right or up/down). The eCaddy FLEX starts at $84.99 and can be mounted vertically or horizontally.
For more information on both products, visit LeaderMotorcycle.com. And dont forget, so long as theres a rotating Leader Motorcycle ad on the right side of our site, WRN readers get a 10% discount on orders of $110 or more. Use code "WRN" at checkout to apply the discount.
MAX+ Therapeutic Sunscreen
Many sunscreens on the market use a high percentage of water and fillers, but this new sunscreen called MAX+ sets itself apart by using a high concentration of vitamins C, E and B5, in addition to aloe vera and grape seed extract.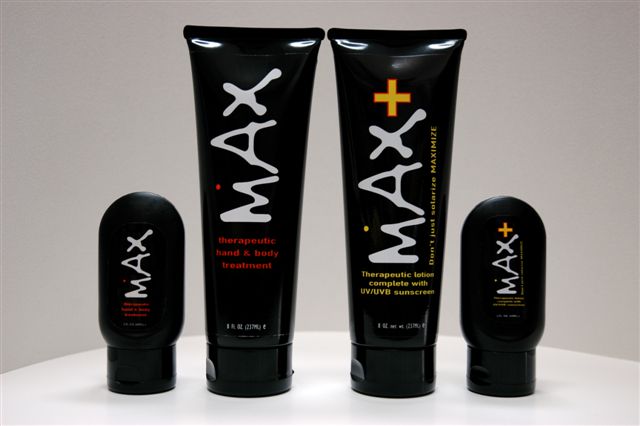 The use of those specific vitamins helps the skin remain supple, protects it from ultraviolet light damage, reduces the severity of sunburns, and replenishes the nutrients the skin needs to feel smooth and appear younger. Aloe Vera moisturizes and prevents aging, while the antioxidant properties of grape seed extract help slow the aging process and increase the effectiveness of other antioxidants. MAX+ combines these ingredients with sun-screening agents, making it an ideal protective and therapeutic agent for the skin.
Max+ Full Body Lotion with Sunscreen starts at $9 for a 2-ounce bottle. For more information, visit MaxTherapy.com.
LokSaks Sealed Storage Bags
Many riders use freezer or sandwich zipper baggies to pack and protect items in saddlebags and backrest bags. But these plastic baggies are flimsy and can tear easily. Check out these thicker, softer alternatives from Aerostich called LokSaks. The rubber-like LokSaks offer resealable, element-proof, hermetically sealed storage. To say they're waterproof is an understatement—these bags are certified to 200 feet underwater. They're tough enough to handle years of use and abuse, perfect for storing wallets, important paperwork or expensive electronics. The various sizes, five in all, can fit a Kindle, iPad or most other gadgets you might take on a long road trip.
| | |
| --- | --- |
| Aerostitch claims that absolutely no water, air, dust or humidity will permeate the LokSaks. | LokSaks are clear, flexible and puncture-resistant. |
LokSaks start at $7 for a pack of three in the smallest size. For more information, visit Aerostich.com.
Marlin's PRO-DASH App for iPhone
This new iPhone app from Marlin's Genuine Accessories is packed with useful and fun features. The PRO-DASH App incorporates the most common and requested dashboard features into an easy-to-use GPS-driven dashboard display to keep you in the know. With this app, you get a speedometer, altimeter, thermometer, clock, compass/heading indicator, maintenance log and vehicle locator.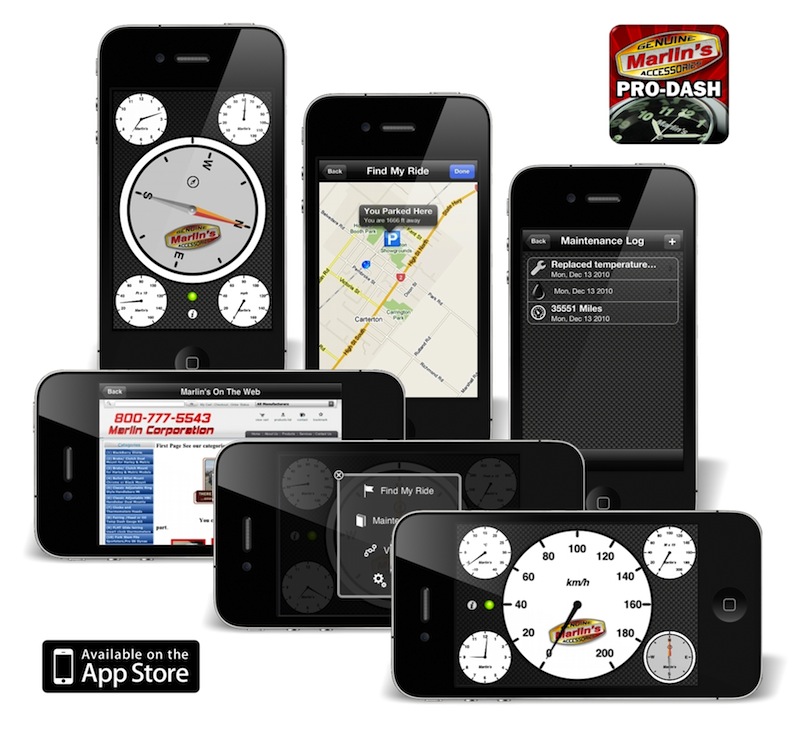 The PRO-DASH iPhone App costs $3.99 and requires a GPS signal and iPhone 3GS or newer. To purchase, visit iTunes.com/Apps.