There are road trips and then there are rides.Harley-Davidson has teamed with mapmakers Rand McNally to produce a motorcycle specific atlas. Cars take to the interstate for a road trip and bikers hit the back roads for a ride.For the millions of motorcycle enthusiasts looking for adventure, Rand McNally introduces the first-edition Harley-Davidson Ride Atlas of North America.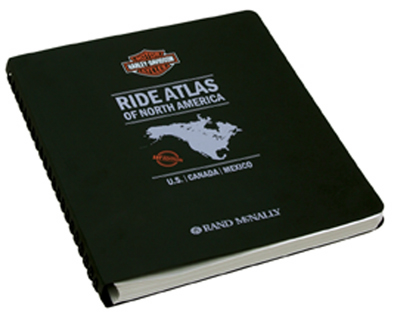 Packed with definitive maps of secondary roads, road construction information, local motorcycle laws and an expansive mileage directory, the compact 8.5-inch by 11-inch ride atlas fits snugly into a saddlebag. The Harley-Davidson Ride Atlas is packed with in-depth descriptions, custom trip maps and essential rider tips for 25 key rides nationwide.The scenic rides take motorcyclists off the beaten path to the coves, hollows and water gaps of North Carolinas Blue Ridge Parkway, through the towering oaks and cedars of Texas Hill Country, and past the emerald lakes and swift streams of the Cascade Range in northern California.Other unforgettable rides climb from the southern tip of Lake Superior toward the Canadian border along state Route 61, or hug the shoulders along the Chief Joseph Scenic Byway in Wyoming.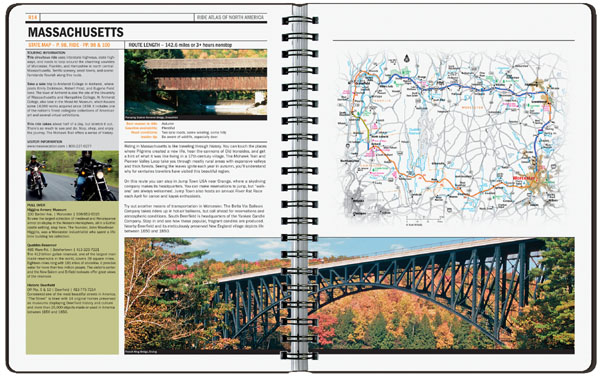 "Weve enjoyed a long association with Harley-Davidson and were thrilled to partner with them on this exciting venture," said Laurie Borman, Rand McNallys editorial director. "For this book, we talked with Harley-Davidson riders about what they wanted and needed in a ride atlas and trip guide.The result — the Harley-Davidson Ride Atlas of North America — is the ultimate motorcycle enthusiast's book, incorporating the best of all the suggestions. Now motorcyclists have their own guide to know where to go, what to do, and how to get there and have fun doing it all."
In addition to ride maps, the Ride Atlas contains reliable, detailed Rand McNally maps of each U.S. state, major U.S. cities, Canada, Mexico and Puerto Rico. The maps are tailored to riders needs, with the minor highways and secondary roads highlighted in bold color. The 25 featured rides and other scenic routes also are highlighted brightly.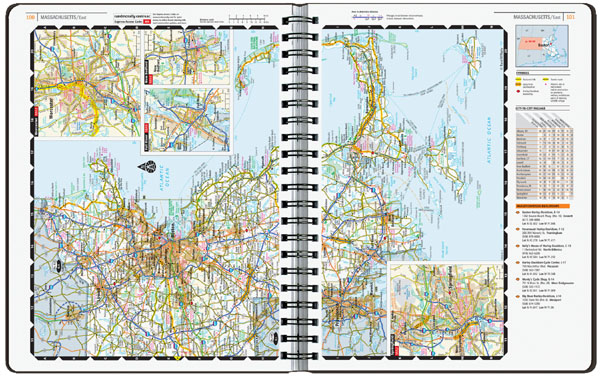 Each state map features listings, locations and phone numbers of Harley-Davidson dealerships, which also are indicated by symbols on the maps. Beside the maps are crucial state motorcycle laws and contacts for emergency roadside assistance, state motor vehicle information and tourism resources.
The Ride Atlas also features detailed border crossing information for Mexico and Canada, contacts for U.S. state parks and profiles of Americas 10 most popular national parks. A mileage and minutes guide provides driving distances and times between major U.S. cities.It also includes information on Harley-Davidson factory tours, Riders Edge The Harley-Davidson Academy of Motorcycling, Harley-Davidson Authorized Rentals, the Harley Owners Group and motorcycle shipping.
The Ride Atlas will be available in May 2006 at authorized Harley-Davidson dealerships, at randmcnallly.com, select bookstores, select automotive stores, truck stops and military outlets. Suggested retail price is $34.95