The green trend has finally sprouted in motorcycling, with one of the more emerald-colored entrants being California-based Zero Motorcycles, a company manufacturing electric motorcycles.
Imagine power cords instead of gas pumps and you get the green idea. Zero produces four styles of motorcycles that literally recharge their lightweight lithium ion batteries like cellphones…just plug their cord into a standard 110V or 220V outlet until the bike is "juiced up." Charging time takes from two to four hours (depending on model) and the range runs from 40 to 50 miles, again depending on the model.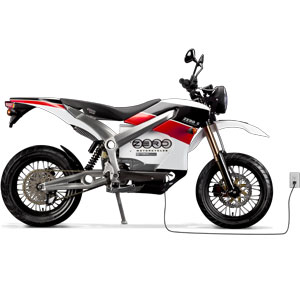 Zero produces four styles of bikes that are dirt and super-moto types…no cruisers yet. They utilize brushed permanent magnet electric motors with a newly styled air induction system that pulls more power from its compact motor by pushing cool air through the powerplant. Because of this system, Zero says these bikes can reach top speeds of 67 miles per hour.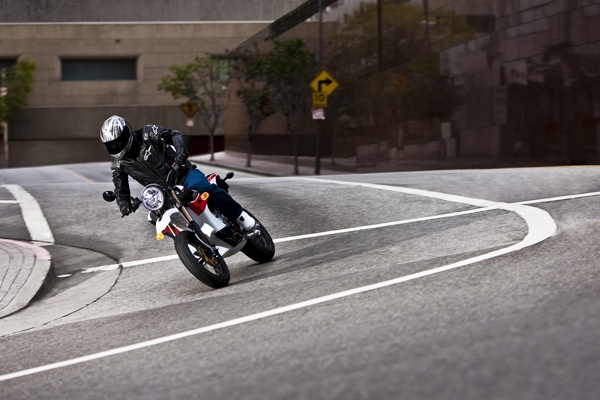 Other than the motor difference, these bikes look like any super-moto or dirt bike on the road. They offer good suspension and brake like a "normal" motorcycle. Riders, however, need not worry about gear selection or working a clutch…with the Zero's you just twist the throttle and go.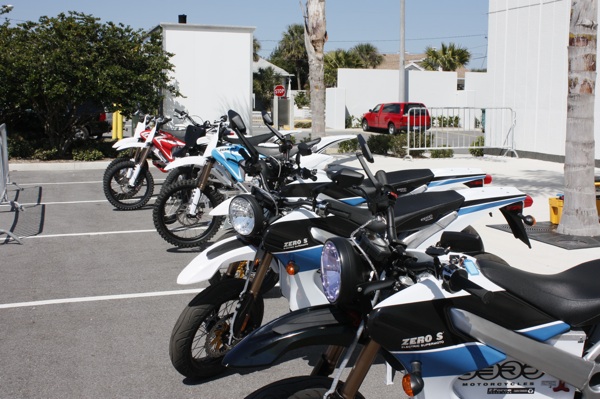 The Zero's are definitely lightweights in the motorcycling world, ranging from curb weights of 161 pounds to 277 pounds. But their way-high seat heights negate the feathery-feeling poundage. Even the two models with low seat options (the DS and S) stand 32 and 33 inches tall while the standard height versions of all four models hit the clouds at 34 and 35 inches.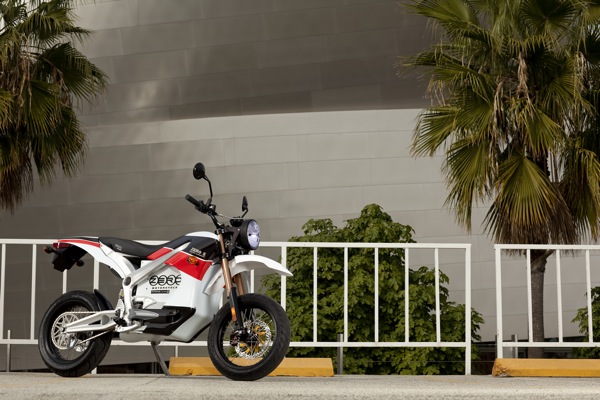 I managed to (carefully) swing my 29-inch inseamed leg over the Zero S model with the optional low seat and carefully wound my way through a test course set up at this year's Bike Week in Daytona. Components felt high quality and not chintzy. Torque and power come on the instant you twist the throttle and the bike offered light and neutral handling, perfect for quick maneuvering in the city or off-road. Probably the bike's most unusual characteristic came from what you didn't hear…noise. Thanks to the electric motor you experience almost complete silence while riding the Zero (except for some whirring noise). Not a bad quality, just different.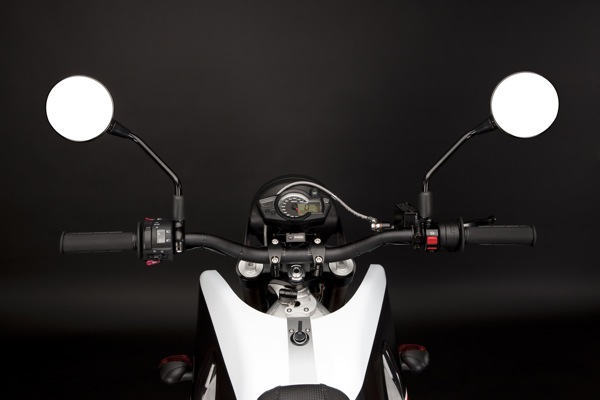 The Zero's price starts at $9,995. However the U.S. Federal Government offers a 10 percent tax credit to purchasers, and Californians can save another $1,500 off the Zero bikes. Check with a tax professional about this.
We've seen electric cars so electric motorcycles don't seem like that far of a stretch. However, with the limited range and relatively long recharging time, plugging in to power your bike doesn't seem like a truly viable option for most riders. However, for those commuting and not straying too far from a power source, Zero Motorcycles definitely presents a "green" alternative worth considering.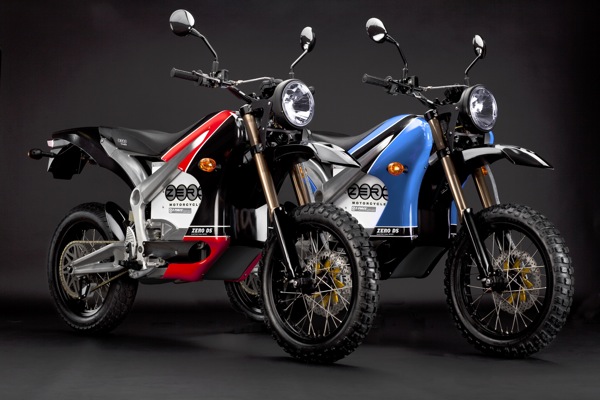 For more detailed information about Zero Motorcycles, visit ZeroMotorcycles.com.