Suzuki discovered it had a good thing in its V-Strom 1000 "sport enduro tourer" so it went one step further hoping to broaden its base of potential buyers by introducing a smaller, lighter, less expensive version, the DL650. It inherits much of its larger cousins features including the frame, swingarm, front forks, wheels and tires, but comes in a user-friendly package.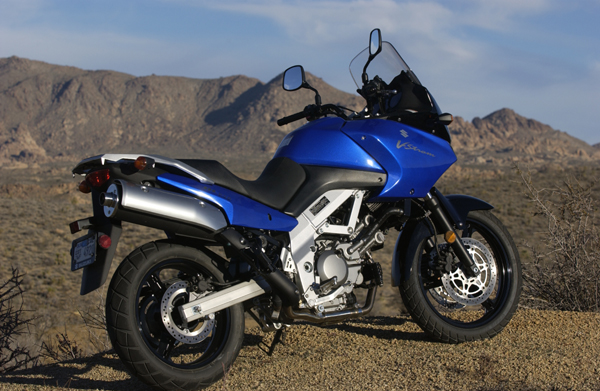 The first thing I noticed, the first thing most women notice when they approach a motorcycle, is the seat height. Could I handle the high-ish 32.3-inch seat height (an inch lower than the 1000 version) of this smaller V-Strom. Seat height is mostly irrelevant if youre a seasoned riderand that I ambut I still needed to take extra care when backing into and out of parking spots.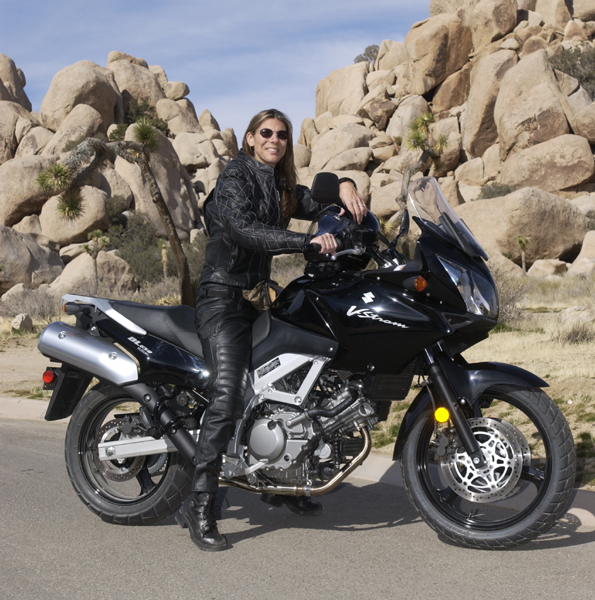 My 5-foot 6.5-inch frame (plus 2-inch rubber heels) allowed me to reach only my toes to the ground. I few times on my test ride I had to ask someone push me into and out of parking spots, because when your legs were as stretched as mine, you have no bend in your knees to muscle the bike forward or backward. Short riders I know who ride taller bikes make a habit of dismounting the bike and then walking it into and out of parking spots. You can do that with this V-Strom 650 because its so light at only 417 pounds dry (that means without fluids).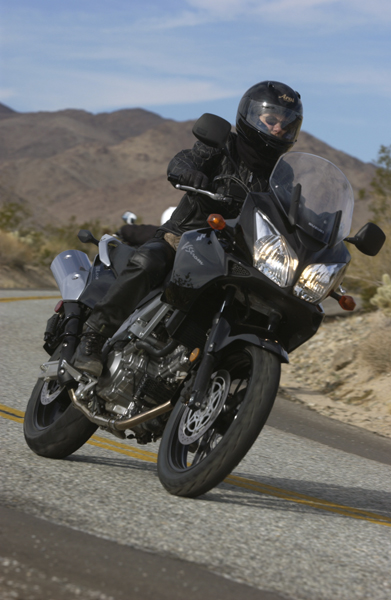 Out on the road, the V-Strom is so easy to handle youll forget youve got seat height issues. The four-stroke, 8-valve, DOHC, V-twin fuel-injected engine is basically the same that powers Suzukis fun, nimble and very popular SV650. The transmission has six gears, a feature I really like. As I was cruising comfortably at 60 mph in fifth gear at 4500 rpm, I realized I still had another gear. Kicking the bike into sixth gear lowered the rpm by 500 making the ride that much smoother. The gears changed effortlessly. There is lots of torque throughout the entire powerband, but particularly on the low end where I think its needed the most with a bike of this small displacement. The V-Strom 650 has plenty of kick and has no problem keeping up with much larger motorcycles.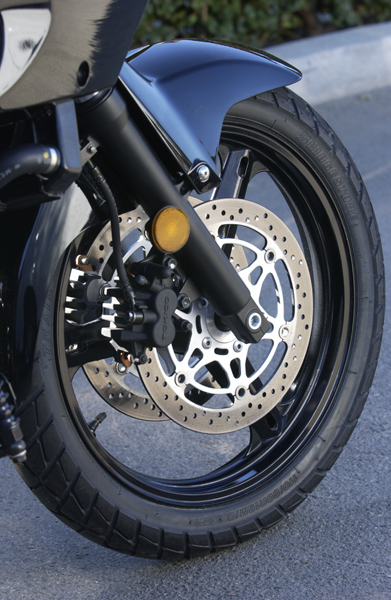 The suspension glided over bumps in the road. The 43mm front forks provide enough rigidity to smooth out the roughest of pavement surfaces. And I found the stock setting on the Showa hydraulic rear shocks just right.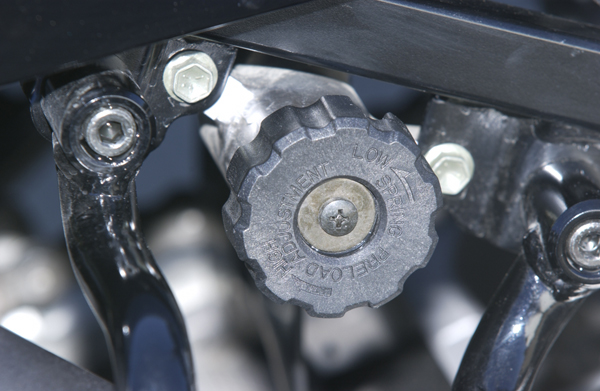 The seating position is upright with the handlebars angled toward the rider. I had to lean in slightly to reach them putting a little pressure on my palms. I also had to roll my hands forward of the grips just a bit to reach the clutch and brake levers and I have long fingers. The brake lever is adjustable though.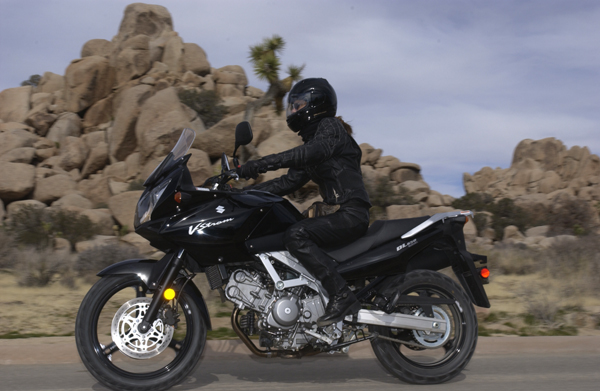 None of these "body fitment" issues were a bother. The motorcycle is so light and nimble that I didnt feel it overpowered me. The wide, comfortable leather sculpted seat positions the rider "into" the bike, as opposed to on top of it. Knees fall nicely into the curves of the tank and front fairing. It doesnt take a lot of work to ride the V-Strom 650. You just might want to be able to put your feet all the way down.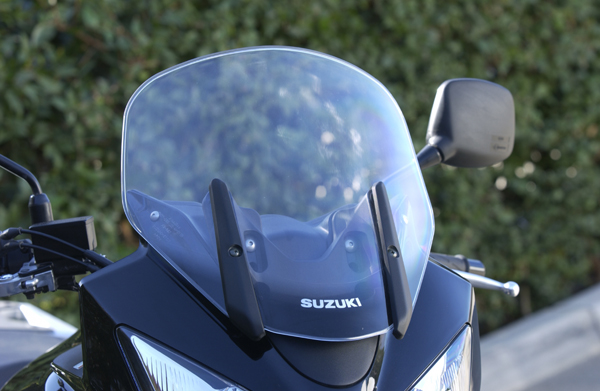 Specs at a Glance
Suzuki V-Strom 650
Displacement: 645cc
Seat height: 32.3 inches
Fuel Capacity: 5.8 gallons
Weight: 417 pounds dry
MSRP: $6,699
WRN Recommendation:
The V-Strom 650 is very versatile in that it can cruise comfortably like a cruiser, run around town like a commuter bike, or tour long distances like a touring or sport touring machine. Dont let the fact that its a 650 dissuade you into thinking youre settling for a lesser bike. This is a motorcycle one can be happy with for years, and the price is right at under $7,000.