Unlike auto insurance—where you don't need special coverage for things like accessories—a basic, lowest-cost motorcycle policy may not cover some of the customizations you've made on your bike. That special chrome or those new saddlebags? They're likely not covered by a bargain-basement policy, so it only makes sense to check. Companies that specialize in insuring motorcycles have motorcycle-specific options readily available, and they're plainly listed in your policy. Unfortunately, the language is often difficult to understand.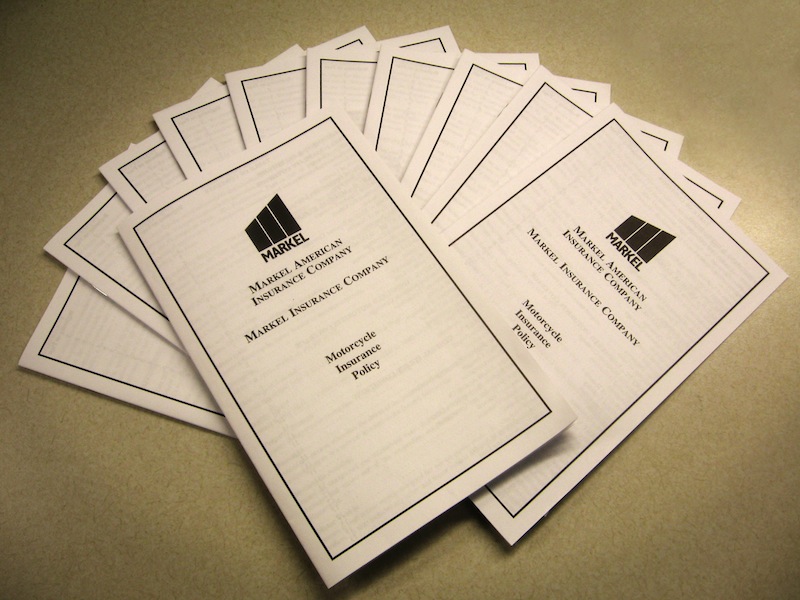 Lets take a look at the elements of a motorcycle insurance policy and highlight some of the commonly overlooked parts.
Women Riders Now E-Newsletter
Stay up-to-date on all things motorcycle! Latest gear, bikes and products reviews. Travel ideas, great product giveaways, and more.
Accessory Coverage: Half the fun of owning a motorcycle is using accessories to make it your own. Accessory coverage can cover nearly anything on your motorcycle, including custom chrome, leather riding gear, windshields, fairings and sissy bars.
Bodily Injury Liability: Protects you and your assets when you become legally liable to someone else due to a motorcycle accident that causes injury, sickness or death.
Collision: Covers your bike's repairs or replacement costs in the event of an accident caused by collision or upset.
Comprehensive: Pays for damage to your bike from non-collision events, such as fire, theft or vandalism.
Funeral Expense Coverage: Pays up to a predetermined amount for funeral expenses associated with a motorcycle accident that results in the death of an insured person who occupied the insured motorcycle.
Mechanical Breakdown Coverage: Optional coverage that pays the cost of specific components in the event of a mechanical breakdown. Coverage depends on the year, make and model of the insured bike.
Medical Payments: Optional coverage that provides excess medical payments, after regular medical coverage, for you, any passenger or any person you've given permission to ride your bike, regardless of fault.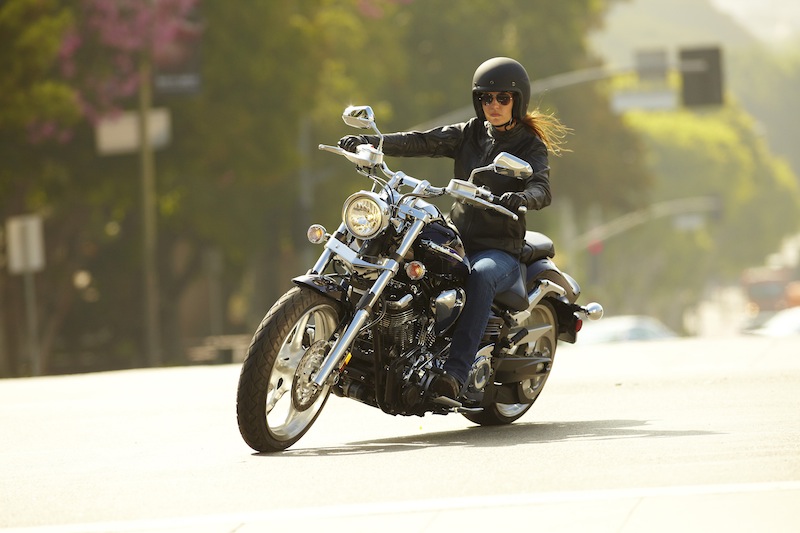 Passenger Liability: Protects you in the event you become legally liable due to an accident that causes injury, sickness or death to a passenger who is not insured by your policy.
Property Damage Liability: Provides coverage for an accident through which you become legally liable for damage that took place while you were riding your motorcycle. This is designed to pay for another person's property, not yours.
Rental Reimbursement Coverage: Pays costs incurred for renting a substitute vehicle when your bike isn't operable for more than 24 hours due to a covered loss.
Roadside Assistance: Includes trip interruption reimbursement, 24-hour emergency towing and road-side service, tire and battery service, and more.
Trailer Coverage: Protects trailers used specifically and exclusively for towing the insured motorcycle or trike.
Uninsured/Underinsured Motorist Bodily Injury Coverage: Provides protection for your injuries or death if you are involved in an accident with a motorist who has no insurance or insufficient coverage and is considered at fault.

Uninsured/Underinsured Motorist Property Damage Coverage: Gives you additional protection against damage to your bike caused by a motorist who has no insurance or insufficient coverage and is considered at fault.
Once the chill in the air is gone and the sun is bright, the open road will be calling. Be ready. Don't forget your insurance when youre preparing your bike for the riding season. After all, because there is no such thing as a "standard bike," there is no such thing as "standard" motorcycle insurance. Your bike is as unique as you are, and to be on the safe side, its insurance coverage should be just as unique.
Related Articles
Insuring Your Motorcycle Accessories
Saving Money On Motorcycle Insurance
Motorcycle Insurance: Five Commonly Asked Questions