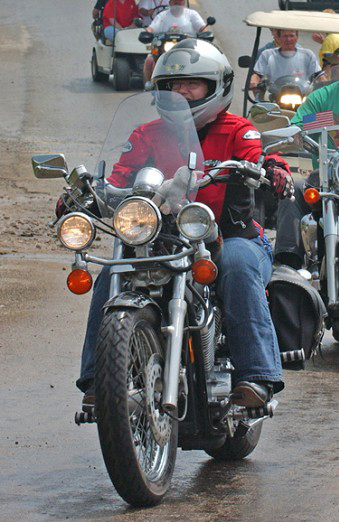 Youd rather be riding your motorcycle than be behind the wheel of a car any day. Youve customized your bike as much as you can so it screams "you!" And you know that the only difference between dragging the pegs and highsiding is a lot of skill (and a little luck). But how much do you know about the insurance that protects you while youre out there with the wind in your face?
As specialists in motorcycle insurance, weve heard it all. But, like anything, there are a few questions we get more often than others when it comes to insuring a motorcycle. In this, my first article for Women Riders Now, Ill answer them and give you a few things to think about when it comes to insuring your fun on the road.
1. Will submitting a small claim affect my premium?
The answer is…maybe. The challenge in answering this and many other questions is that the answer varies based on the situation and is different for every insurance company. If you are in good standing with your insurance carrier and have no previous claims it will certainly help. The biggest determining factor of whether your rates will be affected is if you are at fault or not. If you are not at fault, your rates will probably not be affected. If you are at fault, this can be a different story and might depend on the size of the claim.
One other consideration to take into account when deciding whether or not to submit a claim is your deductible. If the cost of repairs is less than your deductible, it's probably not worth submitting. No matter what, always let your insurance company know if you are involved in an accident involving an injury to a third party or damage to a third partys property.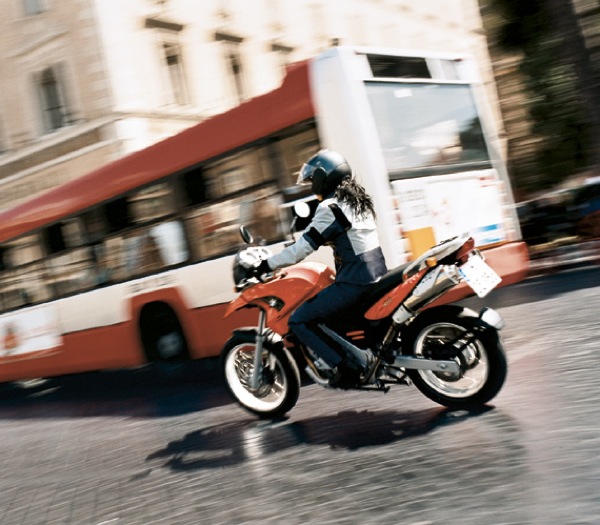 2. If I lend my bike to a friend, is he or she covered under my insurance?
Yes. A good rule to remember is that "insurance follows the bike." This is referred to as Permissive Use Policy. As long as the person is operating with your (the owners) permission, the bike is covered. That said you may want to think twice before lending your bike to your friend. If they do happen to have an accident, while your insurance company will likely cover that loss, it might be less inclined to renew your policy in the future.
3. How do insurance companies determine motorcycle value?
In order to determine the value of your bike after a claim, some insurance companies simply use books such as N.A.D.A. Guides or the Kelley Blue Book. The problem is that these "guides" rarely give an accurate picture of the current value of your bike. There are many factors the books dont take into account when determining values that a specialty motorcycle insurance company will.
A thorough claims examiner will usually consider the book values as well as the actual market value when determining the true value of your bike. This can involve reviewing online and classified listings to determine the current selling price for bikes similar to yours. Examiners will try to find at least four or five examples in your geographic area to give them a complete picture of what people in your area are paying for bikes similar to yours. They then average these prices to get the real value of your motorcycle.24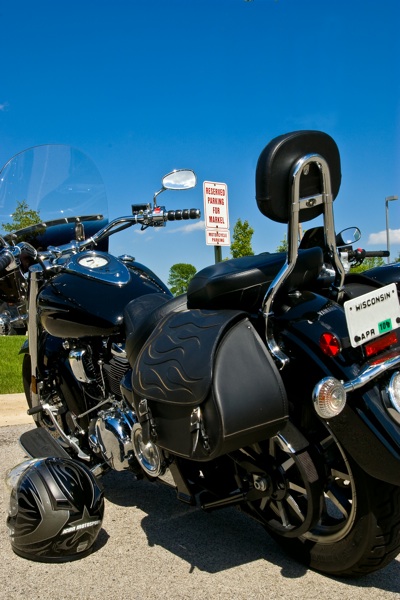 4. What is an "accessory" and why do I need special coverage for it?
One of the most common sticking points people have in a motorcycle insurance claim comes from insufficient accessory coverage. Far too often, people either underestimate the value of their accessories or are unaware of what accessories they have. Sometimes this stems from a lack of understanding of what constitutes an "accessory." An accessory is anything that was not included as standard or basic by the manufacturer of the bike. This includes things like custom add-on chrome, saddlebags, windshield, custom paint and even your riding gear if its used exclusively with the motorcycle.
Dont forget to include accessories that were added by the dealership or a previous owner before you purchased your bike. Your bikes value, and therefore how much coverage you have, is strictly for the stock bike. Coverage for accessories is a separate part of your policy with its own limit. So, be sure to take a thorough inventory of the accessories on your bike when deciding on how much accessory coverage to purchase. Your insurance carrier should be able to help you determine the right amount of accessory coverage for your bike.
5. What is liability and what does it cover?
The technical definition of liability insurance is, "A type of insurance that covers losses resulting from bodily injury to others or damage to the property of others for which you are legally liable and to which the coverage applies." Still awake? Practically, liability insurance is there to help you pay for damage either bodily or to property that you do to others while operating your motorcycle (but does not cover your bike or your injuries).
So there you have it five of the questions that our motorcycle insurance specialists commonly answer when it comes to insuring a motorcycle. Certainly, this isnt an exhaustive list, and you may have others. If thats the case, leave a comment below and well get you an answer, or call us at 800.236.2453. And be sure to visit our Web site MarkelInsuresFun.com for a lot more helpful information.
Im thrilled to be able to write this and future articles for Women Riders Now. Since we see so many misconceptions about motorcycle insurance and because I believe that properly insuring yourself and your motorcycle is just as critical as keeping your bike in top running condition, I look forward to giving you the information you need to make the right decision for protecting your fun on the road.

Related Articles
Common Misconceptions About Insurance
Insuring Your Motorcycle Accessories