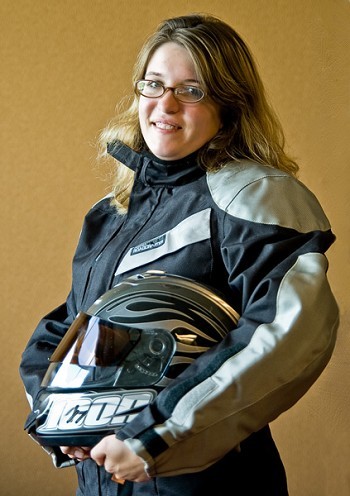 Imagine getting ready for your next ride. You put on your chaps, jacket, boots, gloves and helmet. Throw a few things in your bikes saddlebags, maybe clean some bugs off the windshield. Turn on the GPS, maybe even put some tunes on the radio and you're ready to take off. What if I told you that if you were to get in an accident on that ride, the motorcycle accessories mentioned above may not be covered on your motorcycle insurance policy?
This month were taking a closer look at motorcycle accessory insurance and Im going to give you five easy steps to make sure that your bikes accessories are properly insured. That way, if you find that you do need to submit a claim (knock on some wood…or chrome), you can be confident that you wont hear, "Im sorry, you dont have enough coverage."
What is a motorcycle accessory?
Before we get to how to insure your motorcycle accessories, lets define what an accessory actually is. Each insurance company may view accessories differently, but a good, generic definition of a motorcycle accessory is anything that was not on the bike when it left the factory.
This can include things like:
Saddlebags (the bags themselves, not the contents)
Fairings
Windshields
Light bars
Helmets
Riding apparel
Luggage racks
Sissy bars
Safety guards
Highway pegs
CB Radio
AM/FM radio
Cruise control
GPS (if permanently mounted, not handheld)
Custom paint
Custom chrome
How to Insure Motorcycle Accessories
Insurance companies consider your bikes accessories separate from the motorcycle itself and, as a result, insure them separately from the bike. In the event of a claim, accessory coverage is all that will be used to pay for your bikes accessories. That means you may find yourself submitting a claim and hearing this response, "Im sorry, you only have $500 of accessory coverage. Your saddlebags, riding gear, helmet, radio, GPS, custom paint, fairing and sissy bars will not be paid for."
Most insurance companies will include a certain amount of motorcycle accessory coverage with the base policy (at Markel we include $1,000), but as youll see its very easy to surpass that included amount. So, its important to understand how much accessory coverage you need and to make sure your policy reflects the correct amount.
Here are five steps to make sure your motorcycle accessories are properly covered.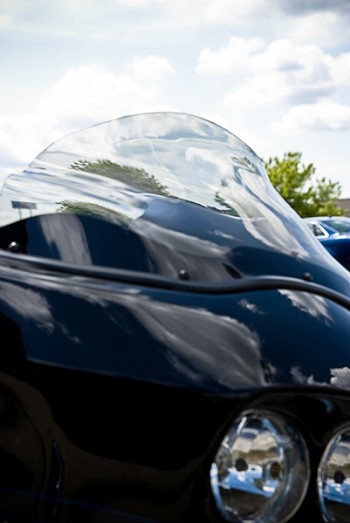 1) Find out what was stock on your motorcycle.
Dont assume that just because something was on your bike at the time of purchase it is a stock item. The dealership or the previous owner could have added aftermarket items to the bike that would be considered accessories by your insurance coverage. Your best bet is to find out the motorcycles specifications from the manufacturers Web site or catalog so you know what was on the bike when it left the factory.
2) Evaluate your motorcycle and compare to manufacturer specifications.Now that you have the specs from the manufacturer, take a look at your bike. Is thereanything on it that is not listed in the specifications? Use the list above for examples of things to look for. Then, make a list of anything you find that was not included on the manufacturers specification list.
Also, dont forget your riding gear leathers, helmet, riding boots, goggles (but not glasses or sunglasses). These are common items that many people forget to inventory and, given their cost you want to be sure that they are covered. Once you complete the list, you will have a clearer picture of your motorcycles accessories and be ready to move on to the next step.
3) Assign values to each accessory on your motorcycle.
Make another column next to your list of accessories titled "value." Now, take a look at various Web sites, stores, or purchase receipts to determine the value of each accessory. Dont include any labor that may be associated with installing the accessory just the cost to purchase that item. Write that next to each accessory. Also, its helpful to note where you found the value so you have it for future reference.
4) Add all accessory values to determine the total value of your motorcycle's accessories.
This is the easy part. Add them all up. Depending on how many accessories there are on your bike, this could be a pretty big number. If you find that the value of accessories on your bike is greater than 50 percent of the value of your bike, you may want to talk to your insurer about an Agreed Value policy to make sure you are properly protected. An "Agreed Value Policy" is actually the same insurance policy with a different settlement option for the physical damage coverages of Comprehensive and Collision. With Agreed Value settlement type, the insurance company and the insured mutually agree to the value of the insured motorcycle. That value is the amount paid during a total loss, without deduction for depreciation with the exception of tires, batteries, and engine parts. Companies may require an appraisal and photographs to determine the insured value. Markel requires updates every three years or when updates have been made to the unit to verify the agreed value is correct for the insured bike.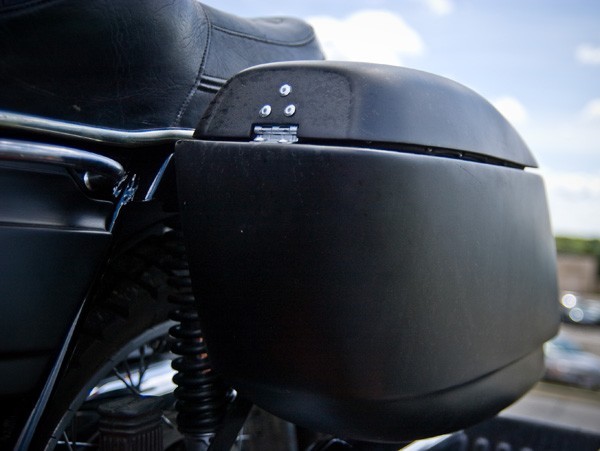 5) Review current motorcycle accessory coverage – add as needed.
Now that you know the value of accessories on your motorcycle, take a look at your motorcycle insurance policy. Listed in your policy (likely on the Declarations Page) you will find the amount of accessory coverage that you currently have. Compare that to the value you calculated for your motorcycles accessories. Is the amount of coverage equal to or higher than the value of your bikes accessories? If not, you should contact your insurer to add accessory coverage.
The cost to increase your accessory coverage will be minimal compared to the cost to replace those accessories without sufficient coverage. The items on your list wont be included in any other coverage, so if you dont have the appropriate amount of accessory coverage and you have to submit a claim, all those items will not be paid for.
Remember, this is just a starting point. If you add more accessories in the future, dont forget to contact your insurance company to adjust your accessory coverage accordingly.
Some final points
Each insurance company is different when it comes to defining an accessory, so be sure to check with your insurer for their view of what constitutes an accessory. For example, at Markel we insure trikes as a type of bike while some other insurance companies consider a trike conversion kit an accessory. This is why its so important to thoroughly understand how your insurer views accessories.
Related Articles
Common Misconceptions About Insurance
Motorcycle Insurance: 5 Commonly Asked Questions