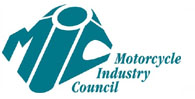 The Motorcycle Industry Council and the Specialty Vehicle Institute of America have taken action to preserve all-terrain vehicle use in the Wrangell-St. Elias National Park in Alaska, the largest National Park in the United States.
A lawsuit filed in U.S. District Court in Anchorage, Alaska, by the National Parks Conservation Association, the Alaska Center for the Environment and the Wilderness Society earlier this year against the National Park Service seeks to ban recreational use of ATVs in the Park.
On November 10, 2006, MIC and SVIA filed a motion to intervene on the side of the National Park Service to defend existing ATV use. MIC and SVIA are pleased that the Alaska Outdoor Council and the BlueRibbon Coalition have joined them as co-intervenors.
Our intervention in the lawsuit will ensure that industry and OHV riders have input into any resolution of the dispute. This action, in addition to our earlier intervention in another lawsuit against the National Park Service aimed at barring off-highway vehicle use in National Parks (Friends of the Earth, Bluewater Network Division v. National Park Service, Case No. 1:05cv2302 (RCL), in the United StatesDistrict Court for the District of Columbia) sends a message to anti-access groups that industry is willing and prepared to fight for appropriate OHV access on publiclands.
Kathy Van Kleeck, senior vice president of Government Relations said, "The MIC and the SVIA believe it is important that public lands are managed in a way that bothprotects our natural resources and preserves them for future generations, while taking into consideration the growing popularity of OHV recreation and the opportunity for OHV enthusiasts to enjoy the outdoors in an environmentallyresponsible manner." The Alaska Outdoor Council and the Blue Ribbon Coalition share these goals.
There is a long history of recreational OHV use in many areas under the jurisdiction of the National Park Service, including in Wrangell-St. Elias where ATV use in the Park pre-dated its establishment as a unit of the National Park Service. The MIC and SVIA support the National Park Service, OHV enthusiasts, and the continuation of responsible use in areas with a long-standing history of OHV recreation.