A custom motorcycle designed by Tim Edmondson to benefit the Special Operations Warrior Foundation, an organization that helps children of fallen Military Special Operations soldiers, was stolen on Monday at a Days Inn in Florence, S.C.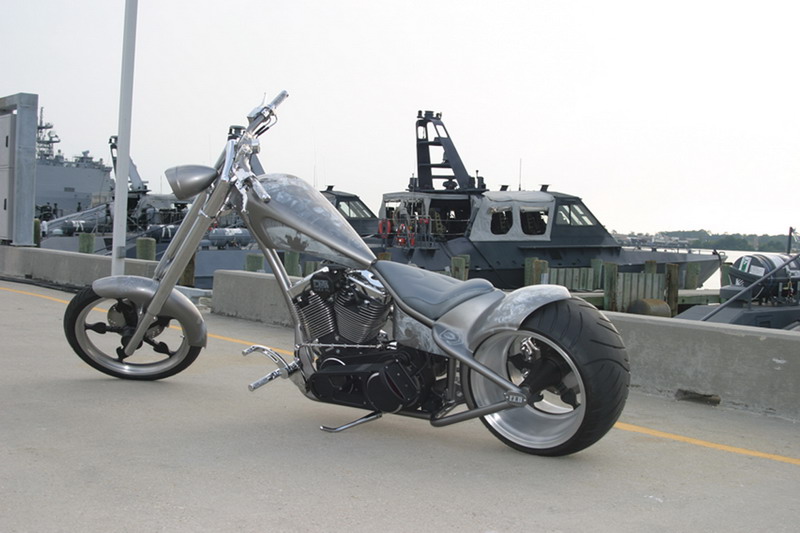 The bike, which has the name "Warfighter" and is valued at around $90,000, has been touring military events and honorary ceremonies and was to be raffled off at the end of 2007 with all proceeds benefiting the foundation. The motorcycle was commissioned by Tom Maddox, president of MAR-VEL International Inc., a 60-year old company in South Jersey that provides equipment to the military. Maddox worked with Tim Edmondson of Edmondson Custom Built (ECB) to design a one-of-a-kind motorcycle. The bike was also sponsored by a number of companies that supply MAR-VEL.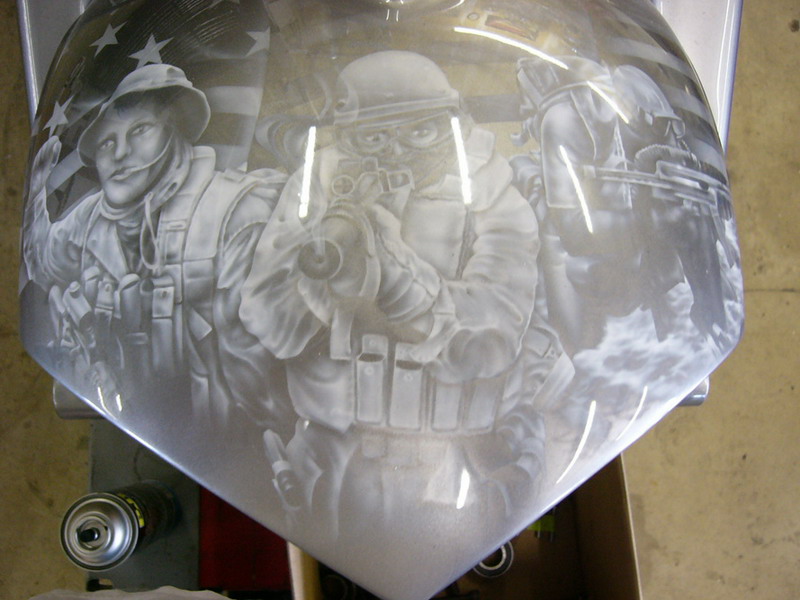 The Warfighter was stolen with its trailer through the night while MAR-VEL employees stopped in for a rest after driving a long show circuit. "Were asking anyone in the motorcycle community with leads or information to please call authorities," said Maddox. "The Warfighter is such a special bike and was going to help a lot of families and give them some much needed hope and joy."
The Warfighter features an extremely intricate design with paint graphics that showcase a Special Forces crew in action, custom wheels, and other custom military-themed parts. Information concerning this theft should be directed to the Florence Sheriffs Department at 843.665.2121. A reward is being offered for information leading to the arrest of the individuals involved.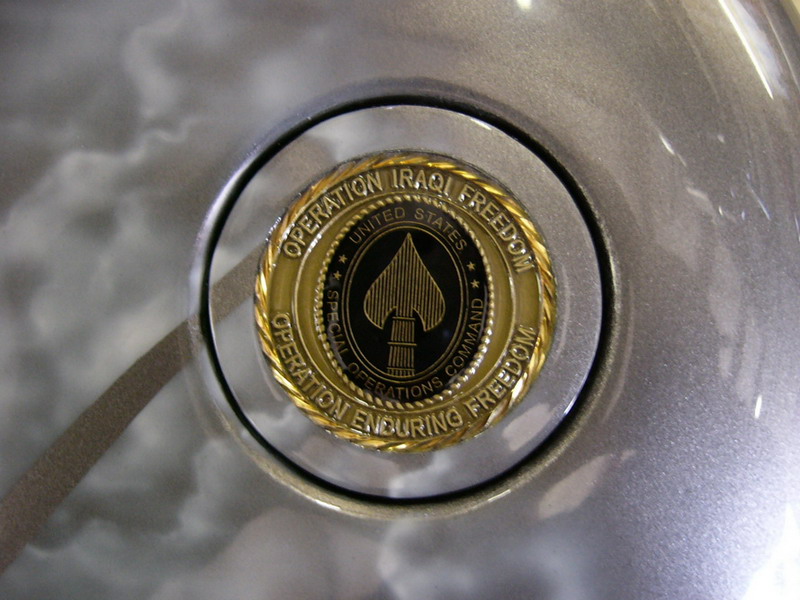 "This was one my most passionate bike projects Ive worked on in my 30 years of building motorcycles," said Edmondson. "This is not only a motorcycle theft, its robbing the soul and spirit of so many people who have put their heart into this project to offer assistance to the loved ones of fallen soldiers."
For more information about the Special Operations Warrior Foundation, go to specialops.org.. More information about Mar-Vel can be found at mar-vel.com. ECB is a 15,000-sq.-ft. custom bike and design studio based in the Fort Worth, Texas, area that manufactures full-custom motorcycles and a range of parts and accessories. Tim Edmondson is a veteran customer bike builder and is the founder and former chief designer of American IronHorse Motorcycle Co. Visit timedmondson.com for more information on the designer and the company.